The Di Tella Magnette
My car
<![if !supportEmptyParas]> <![endif]>
I began looking for a Di Tella to be restored some three years ago. At first I expected to find a good solid body with a well-maintained mechanic; later I would have been happy with a decent body only; and finally I bought the '65 Di Tella Magnette 1622 that you see in the pictures, hardly running and heavily rusted. The reason was simple; since Di Tellas never enjoyed a true collector car status, the few remaining have been badly mistreated, and most owners will do the minimum work possible to keep them running.
<![if !vml]>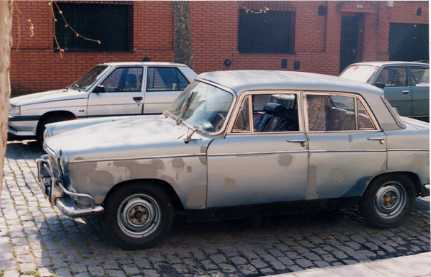 <![endif]><![if !vml]>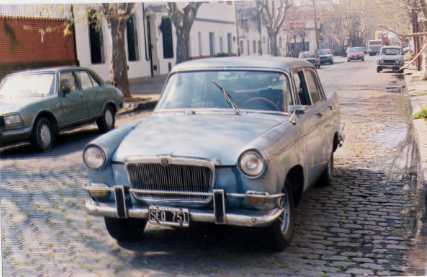 <![endif]>
Ernesto's Di Tella Magnette, as he got it.
<![if !vml]><![endif]><![if !vml]><![endif]>
Magnette following extensive bodywork.
 

Note the large patch in the rear fender… A patch needed by nearly every Magnette in its life!

The engine was taken away and fully rebuilt, suited with a brand new crankshaft kept as a treasure by one of the last spare parts sellers left, and a set of original size pistons. Both gearbox and steering box were fully rebuilt with a mix of original and "adapted" parts. By the way, let's mention that most present owners have replaced the original steering box with the set that equipped the Rastrojero, an Argentine car, which happen to fit almost exactly.

<![if !supportEmptyParas]> <![endif]>

All body parts were stripped to bare metal. As you could expect by looking to the original pictures, some of the panel corners, doors and floor heavily covered with filler, were barely hiding huge corrosion holes underneath it. Although most body parts are still available, I preferred to cutoff all rusted parts to sound metal and weld new hand-shaped steel pieces in kind, since those new body parts are usually not manufactured to original tolerances and standards, and hence the fitting and body alignment is often poor.  You can see some pics of the car in bare steel and after receiving the self-primer.

<![if !vml]>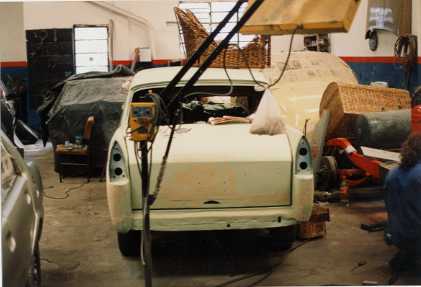 <![endif]><![if !vml]>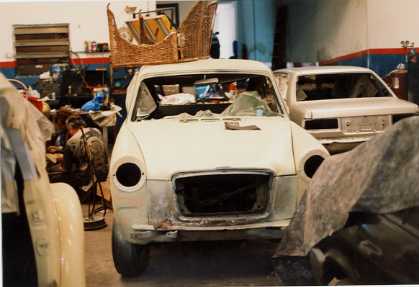 <![endif]>
The Di Tella in the process of being painted
<![if !supportEmptyParas]> <![endif]>
The paint scheme is not original, but I just happened to like it. I saw it on an old Austin (was it an Eight?) in Uruguay and decided that this was what I wanted. The colors were chosen from a generic PPG catalog, and as far as I know they do not match any original MG, Austin or Riley catalog. My apologies to the true purists of car collection.
<![if !supportEmptyParas]> <![endif]>
These pictures have been taken in Buenos Aires. The dashboard has been slightly improved since then –except for one of the heater knobs, that was lost in a careless car wash.
<![if !supportEmptyParas]> <![endif]>
<![if !vml]><![endif]><![if !vml]><![endif]><![if !vml]><![endif]>Ernesto's finished Magnette, complete with rare bull bars!