MG Holidays
European Event of the Year August 2013
Report by David Stonehouse
The Lincolnshire Centre representatives for the European Event Of The Year in Scotland were:
Doug Samuel & Lorraine Noble Thompson
Jean & Peter Ellis
David & Veronica Stonehouse
David & Barbara Allen
Mark & Theresa Bellamy
Pete & Felicity Osgerby
Ken & Clara Waylett

TFs of Pete & Felicity Osgerby, Peter & Jean Ellis and David & Veronica Stonehouse

The EEOTY, organised by the Caledonia Centre, was based at the MacDonald Highland Resort, Aviemore from Friday 16th to Tuesday 22nd August 2013.
Day 1
A warm welcome was extended by members of the Caledonian Centre to representatives of 24 countries. This was followed by a superb buffet dinner accompanied by delicious wine.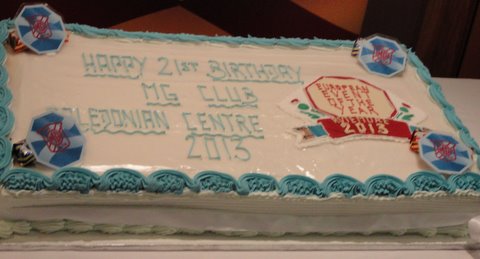 21st Birthday Cake Caledonian Centre 2013
Day 2
started at 08:30 with the marshalling of 370 cars and occupants, colour coded into four groups, who each undertook a different route to Fort George . . .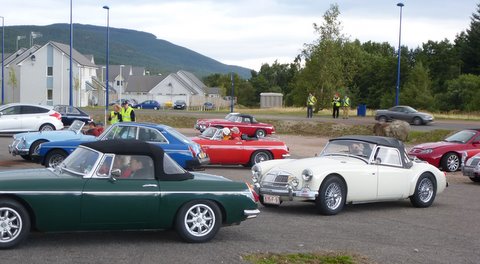 Cars preparing to leave on colour coded tours.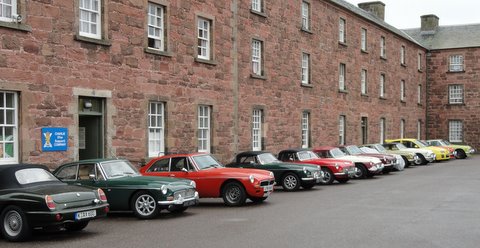 MGs lined up for inspection at Fort George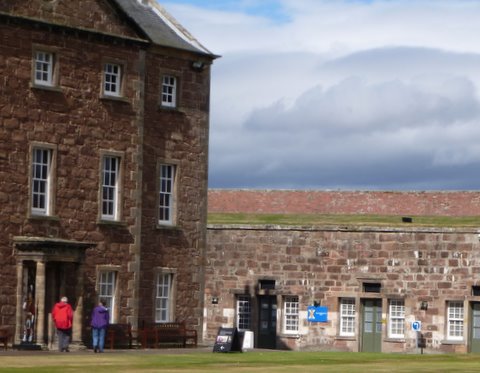 Fort George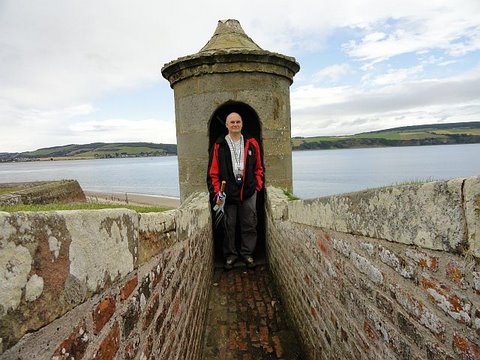 Pete Osgerby at Fort George with Moray Firth in the background
followed by the Highland Games and a picnic lunch at Nairn . . .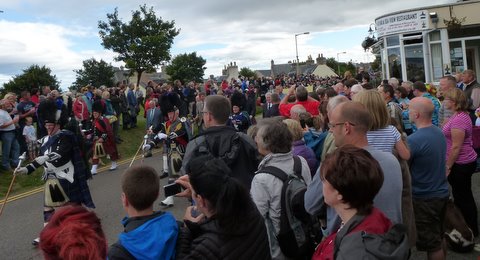 Nairn PIPE Band
and lastly a visit to Cawdor Castle . . .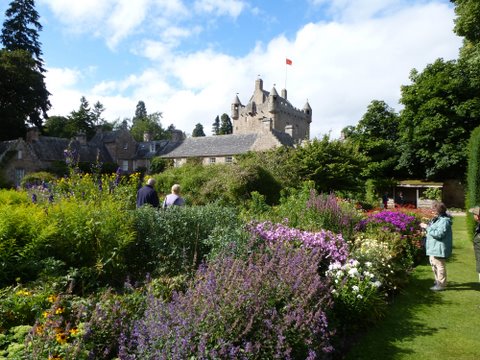 Cawdor Castle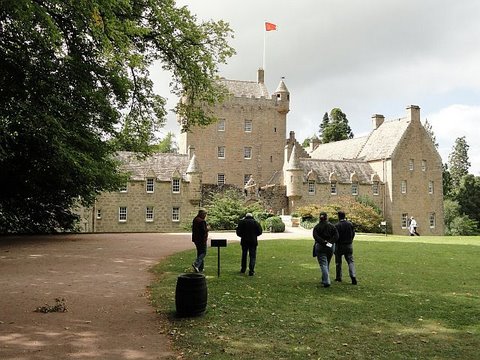 The Grounds of Cawdor Castle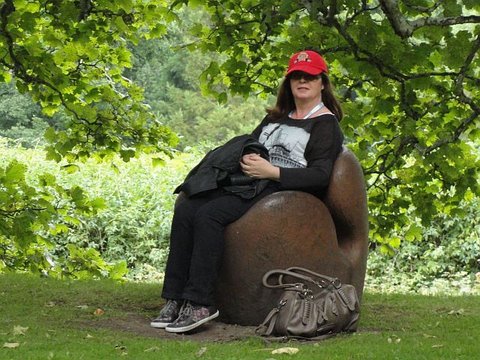 Felicity Osgerby in the stone chair at Cawdor Castle
On arrival back at Aviemore we attended a Scottish Gala Banquet dressed as Morris (Garages) Dancers.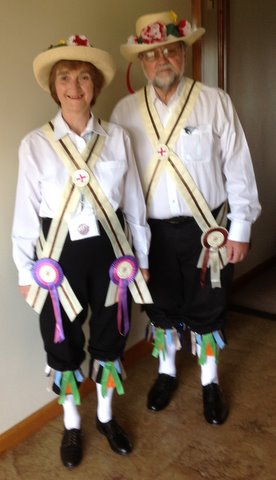 Jean & Peter in full "Morris" regalia!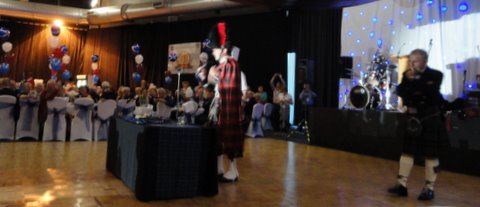 Scottish Celidh evening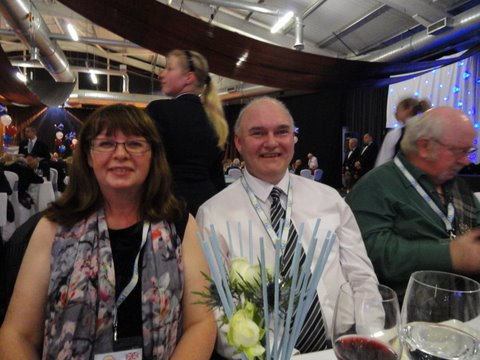 Pete & Felicity enjoying the Celidh evening
Day 3
started at a leisurely 09:00 with a scenic drive to Loch Ness . . .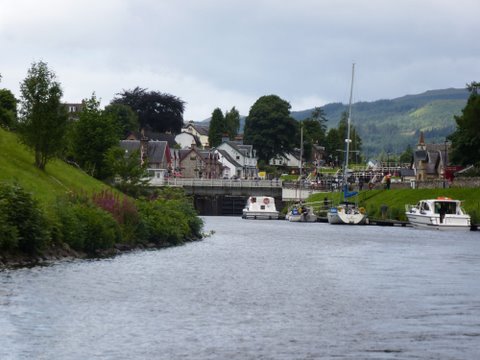 Fort Augustus Loch Ness
Lunch at the Lovat Hotel at Fort Augustus and the afternoon at Urquhart Castle.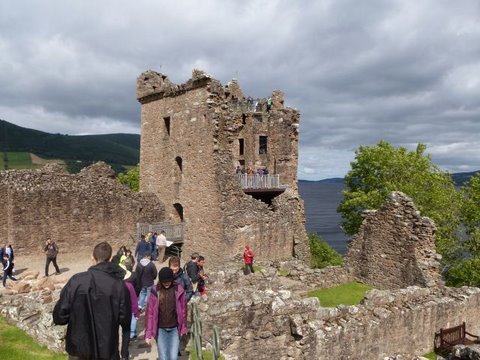 Urquhart Castle
On Sunday evening we attended an informal banquet at an Italian Restaurant.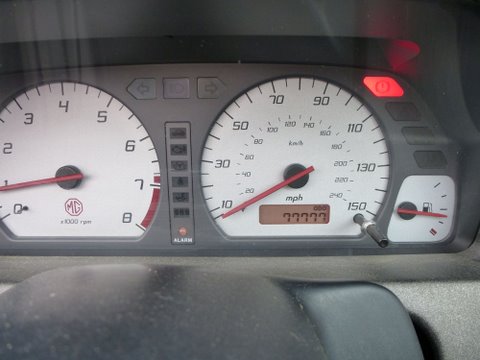 That day the TF odometer clocked up 77777 miles.
Day 4
Mustering started again at 09:00 with a scenic drive to Glenlivet Distillery. The Distillery was toured, the single malt sampled and purchased and a magnificent buffet lunch enjoyed.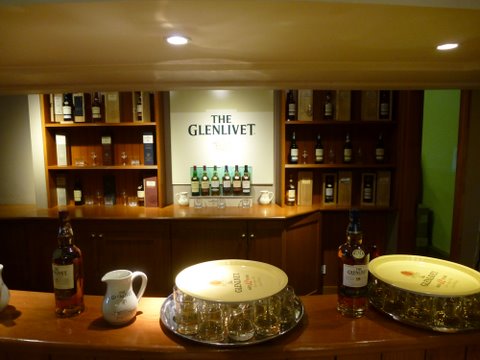 Glenlivet Distellery
At Aviemore that evening we enjoyed a Farewell dinner with more wine and entertainment.
Day 5/Day 1 V8 Tour
Time to say our goodbyes to the many new friends we had made.
Most participants headed south for a farewell lunch at Dunblane.
Jean & Peter Ellis, our companions August 2013
Jean and Peter and ourselves headed north to the V8 Highland Tour based at Dundonnell, near Ullapool. We enjoyed a wonderful scenic drive incorporating two of the memorable MG routes published in February 2013 "Safety Fast!".
There were only 17 participants on this tour but lots more MGs staying in nearby resorts.
Day 2 V8 Tour
We headed further north on route 3 of the memorable MG routes to Corrieshallock Gorge – a magnificent, thundering gorge.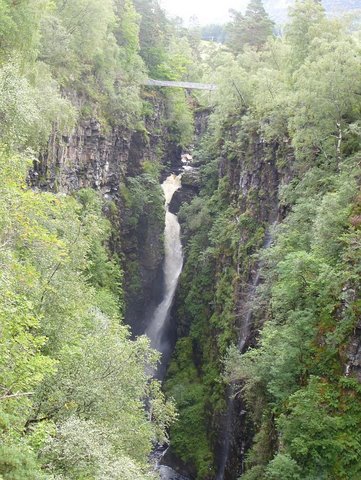 Corrieshallock Gorge
Further north, we passed though Ullapool to take the coastal route to Lochinver, then to the "wild assynt coastal tour" to Unapool . . .

Panaroma Wild Assynt
. . . and the Kylesku Bridge.
Kylesku Bridge A894 Scottish Highlands
The scenery was just amazing on this latter section with single track roads, hidden wooded valleys, white sandy coves and stunning mountain backdrops. Yet another full dinner followed.

Day 3 V8 Tour
We returned to Aviemore via Inverness and then there were only two couples left.
The next day we went Dolphin watching on the Black Isle and then to visit Culloden battlefield to view the history of the defeat of Bonnie Prince Charlie and his Jacobite warriors.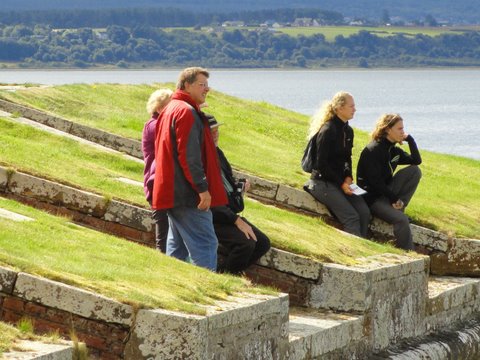 David & Veronica Dolphin Watching at Fort George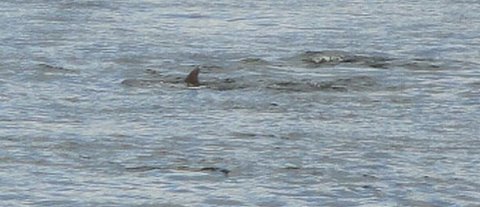 The Dolphins performing for us!
The following day was a leisurely drive to the Scottish borders stopping off the famous House of Bruar for a bit of retail therapy and Pitlochry for lunch.
---
Welsh Tour 2013
Keith sent a selection of photos which give a taste of what was on offer at Llanerchindda Farm. John Hebb's photos and report from the event are below Keiths pics.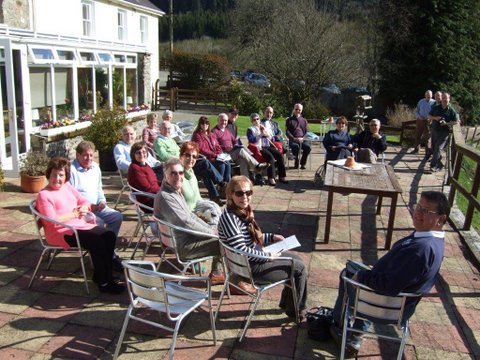 The group briefing on the first morning.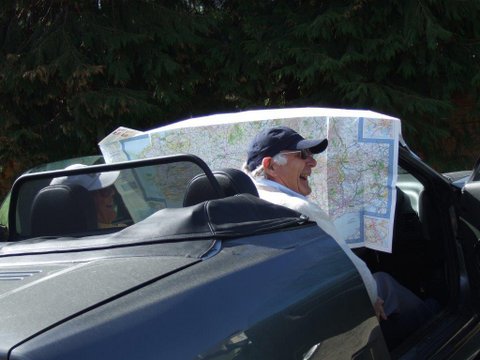 "Now, where are we . . . . and which way are we supposed to go??!"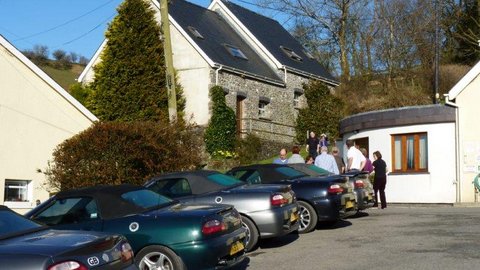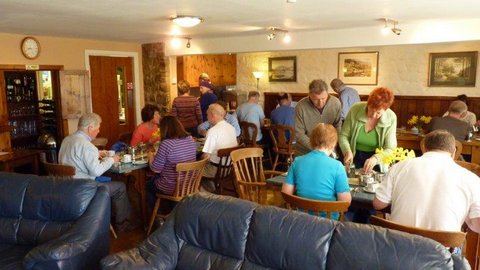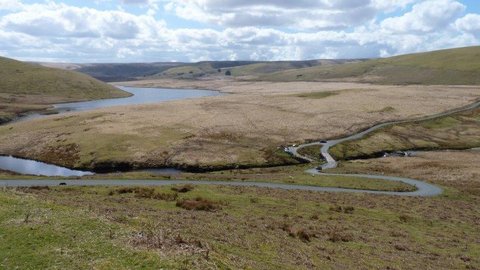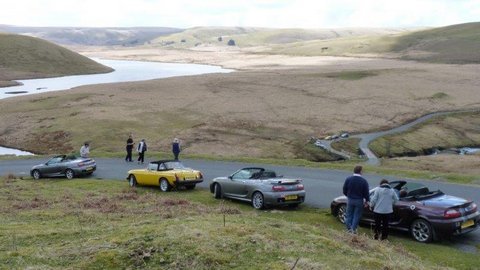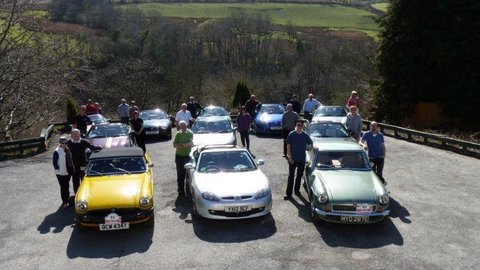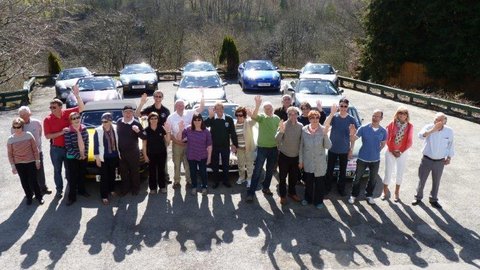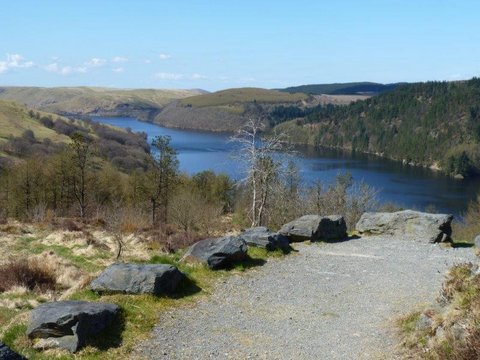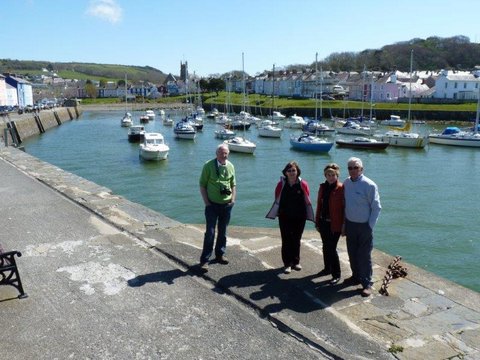 John Hebb sent the beautiful photos [below] and a short report . . .
There were 11 cars & 21 members. We enjoyed unbroken sunshine & incredible hospitality at the farm. The first day's tour was 100 miles, taking in the Elan Valley Lakes & the Red Kite Centre. The second day was 79 miles visiting Llyn Brianne & Aberaeron.
Parking charges - 40p for 2 hours at Tregaron!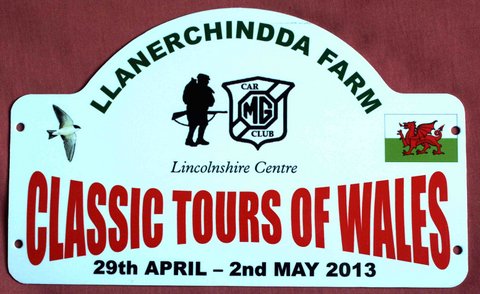 The Rally Plaque says it all!!!
Early morning on the terrace
The view from the terrace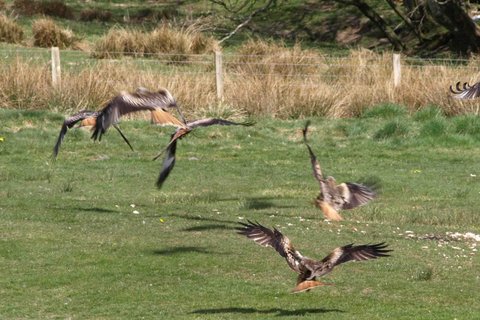 Red Kite feeding centre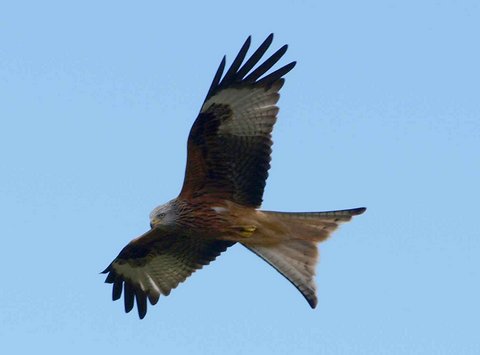 Red Kite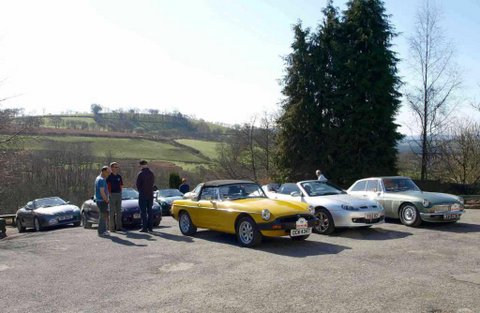 Reviewing the day's run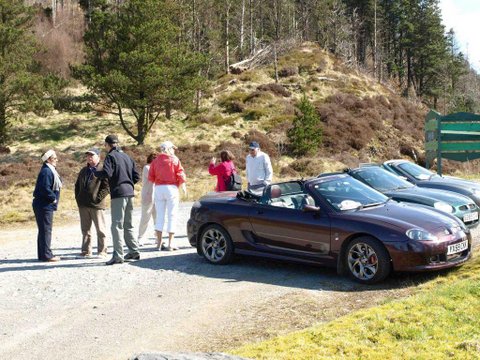 Morning Break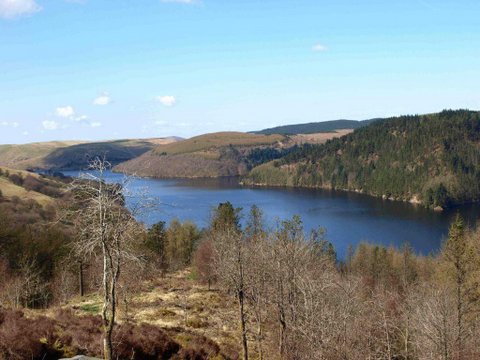 Llyn Brianne reservoir
David & Veronica Stonehouse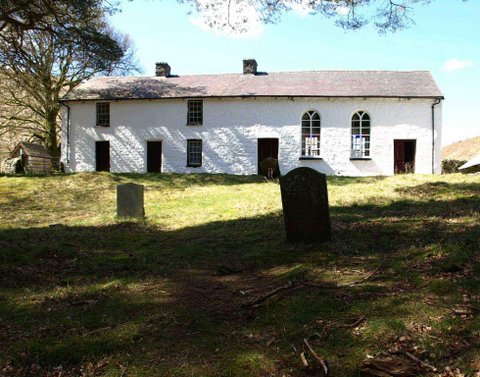 Lonely chapel in the valley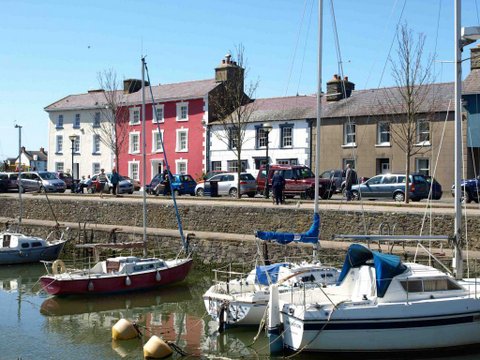 Aberaeron
---
Battlefields Tour 2012
The MG Car Club Group at the V3 site at Mimoyeque supplied by Keith Robinson.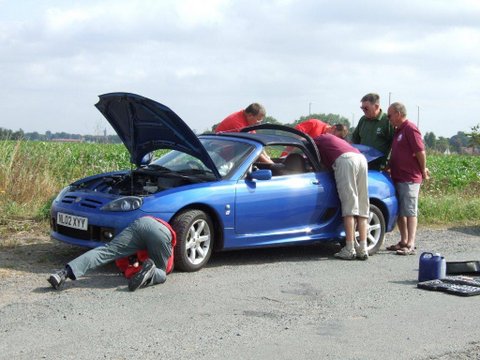 How many MG Car Club members does it take to fix a leaking MGTF????
At least FIVE fettling Phil & Jo Drewery's poorly car - "Where's it coming from?" - the radiator, header tank or the engine - thankfully the radiator and all was well . . .
The Tour in Brief by David Stonehouse
Nine MGs and their 20 occupants left Blighty for a tour of WW1 and 2 battlefields on the 6th September. Staying at the Aude Abjiz Hotel in Lo they visited the Peace Tower at Dixsmuide,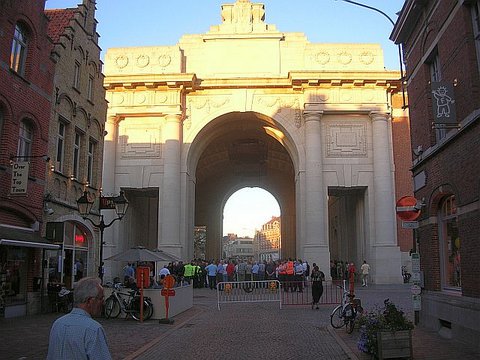 the Menin Gate at Ypres, trenches and tunnels at Vimy Ridge.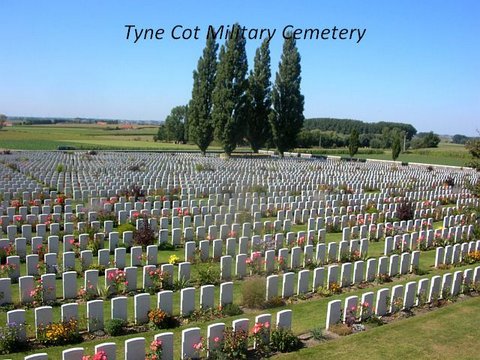 They went to war cemeteries at Tyne Cot (British), Langemarck (German) and Vimy Ridge (Canadian).
The group also visited the V1 "Doodlebug" launch site at Hazebrouck,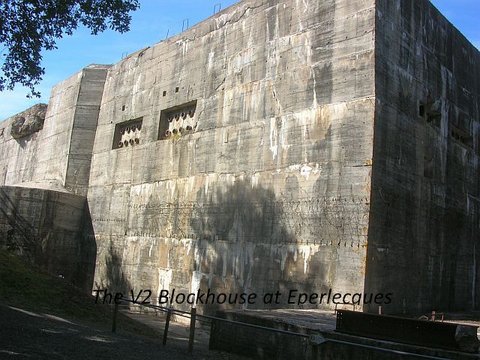 the concrete bunker launch site of V2 Rockets at Eperlecques and the V3 missile site at Mimoyecques. All these suffered intensive bombing by the Allies but are still incredibly well preserved showing the structural engineering excellence of the german sites.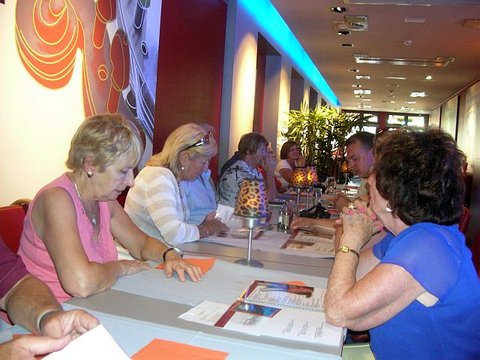 It was not all sight seeing as the group ate well, drank copious quantites of Belgian Beer, told stories of endeavour and recounted jokes which inevitably meant they were partying well into the night.
Only one small mechanical incident when Phil & Jo Drewery's TF decided to spring a leak from the radiator. Good team work and a can of "K Weld" soon had the car fixed and back on the road.
Thanks to Gordon for organising the Tour & David & Keith for the photographs.
---
Janner Week 2012
2nd - 9th June
A wonderful week in Devon at Woodovis Park, Gulworthy, near Tavistock, was highlighted this year by the Jubilee Celebrations on the Bank Holiday Monday afternoon . . .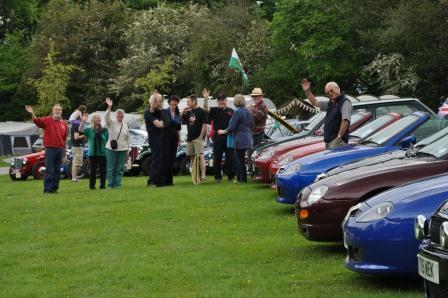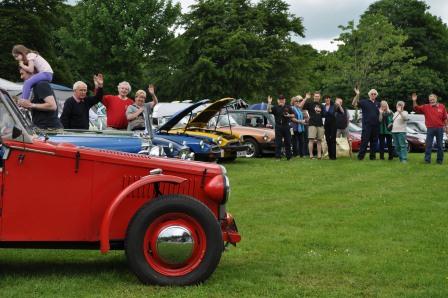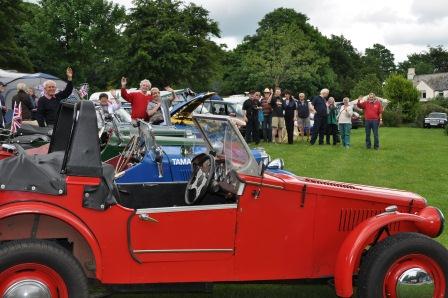 The MGs had paraded around the campsite and been cheered by the crowds of people helping to raise much needed funds for local charities . . .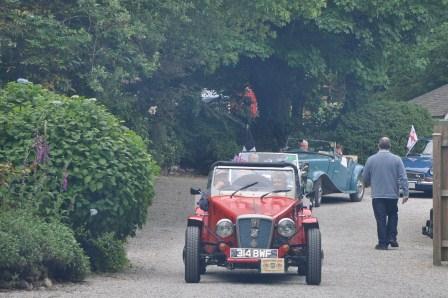 Lincolnshire's own John Laurence, resplendent in Union flag tie was the commentator for the MGs . . .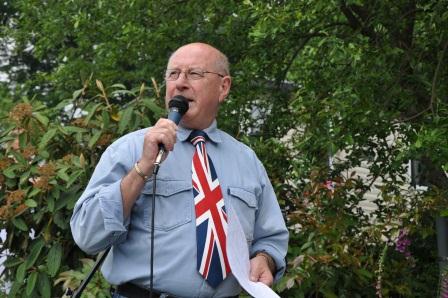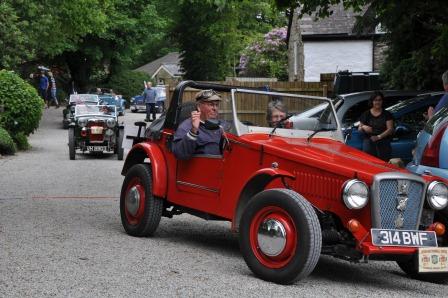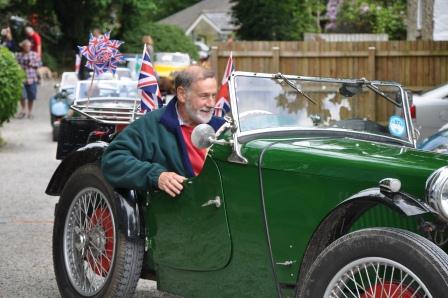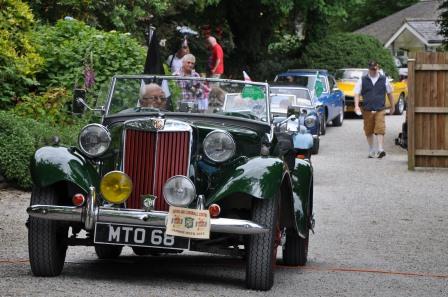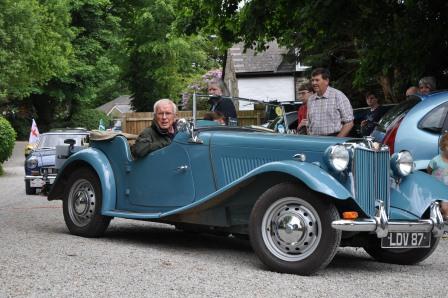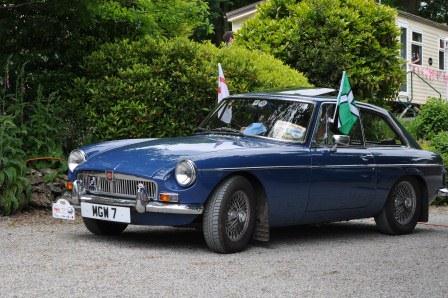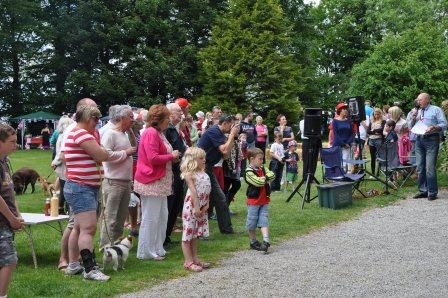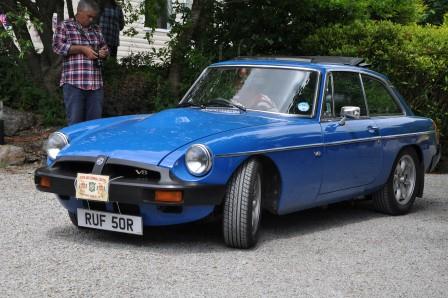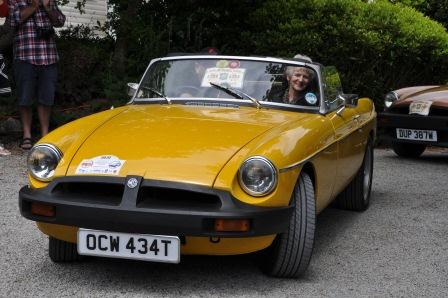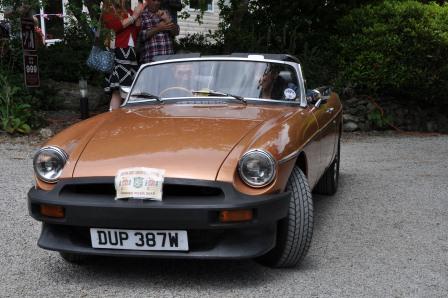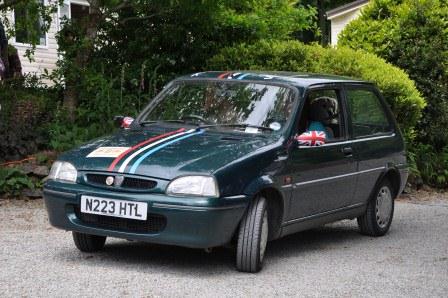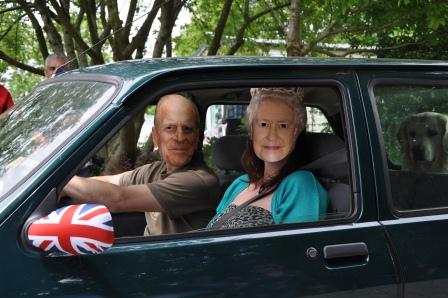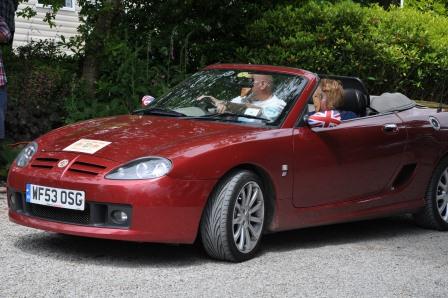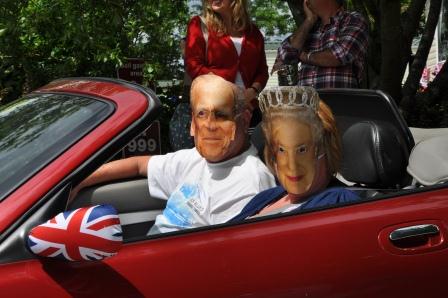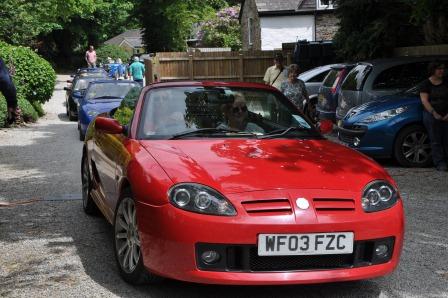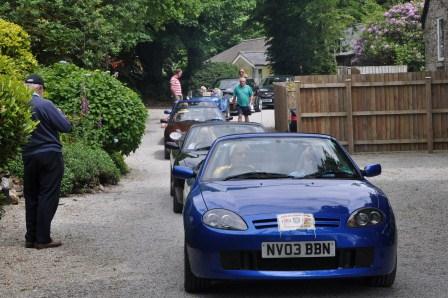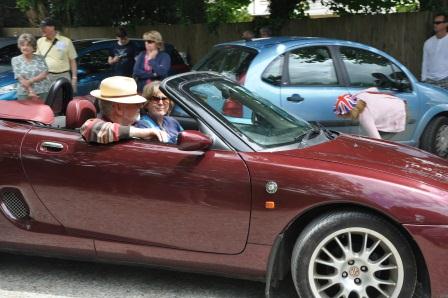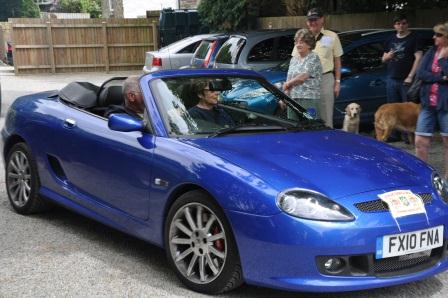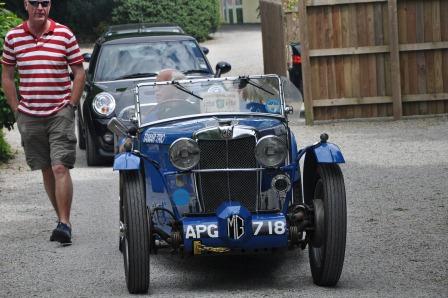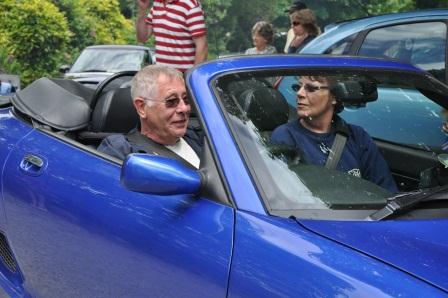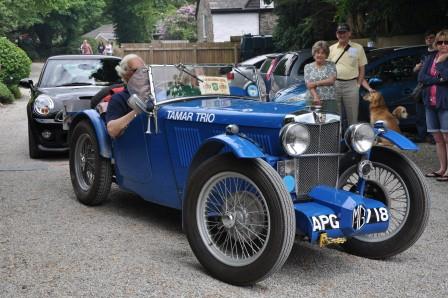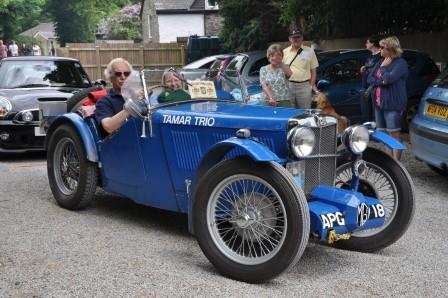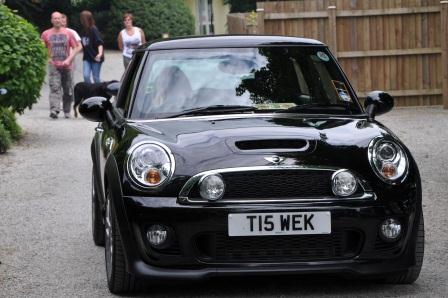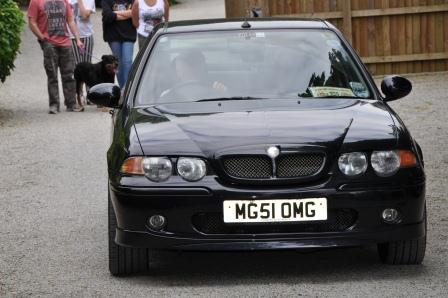 Now a few photos from the day's out arranged for us by the "Janners" . . .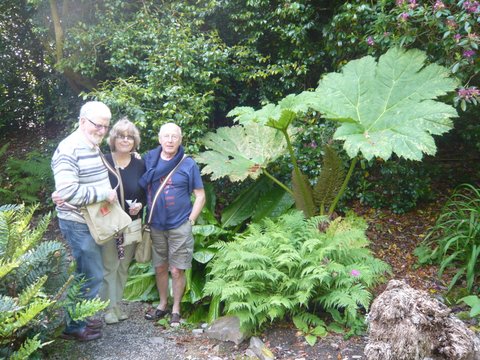 Is the Gunnera really big or have Mac, Ilona and John become "little people"?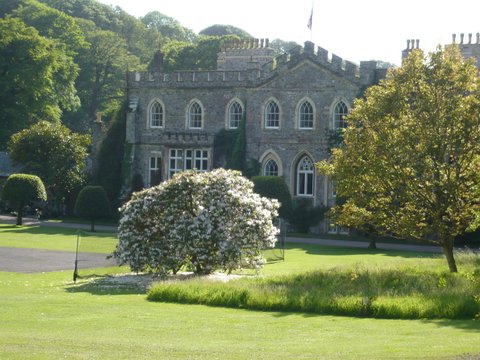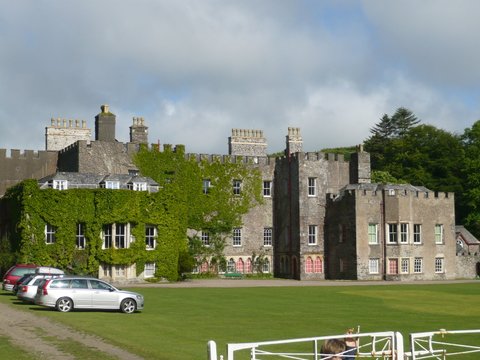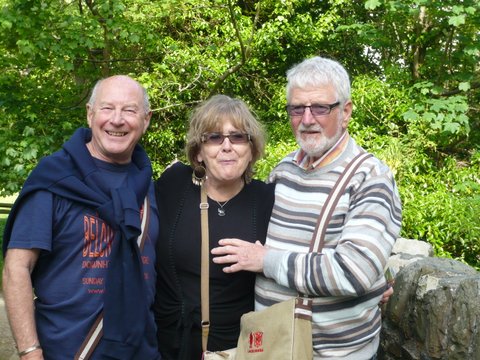 One route took us to see what a lot of rain does to a dam!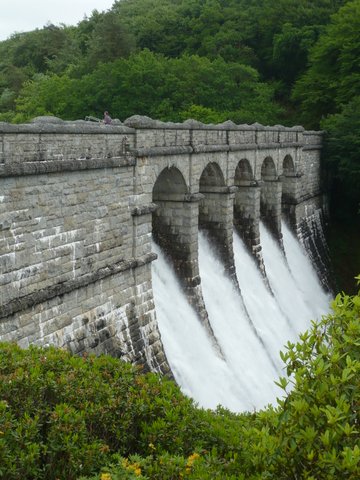 The Matt Damon film "We bought a Zoo" was based on the Dartmoor Wildlife Park and here's the largest of the resident Big Cats relaxing in the sun . . .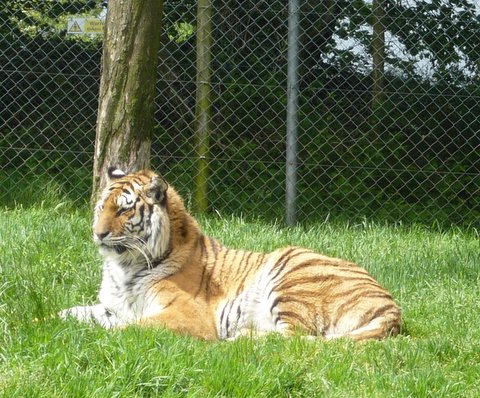 Thanks to everyone in the Devon & Cornwall Centre for their warm welcome and hospitality once again. Special thanks to Tony & Terry Bolt and Pete & Sue Heath who organised a lot of the delightful runs and events.
---
MGF goes to Abingdon . . .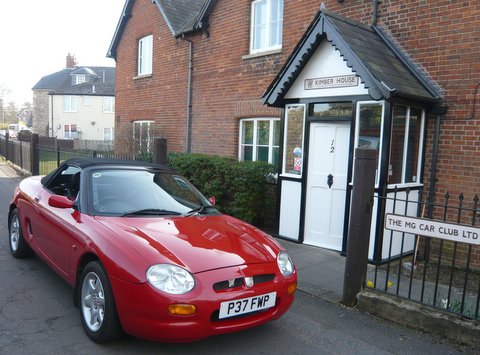 Crystal Laurence had not been to Abingdon so when John & Sheila took her to the birthplace of her MG stablemate she had to pose in front of Kimber House, home of the MG Car Club.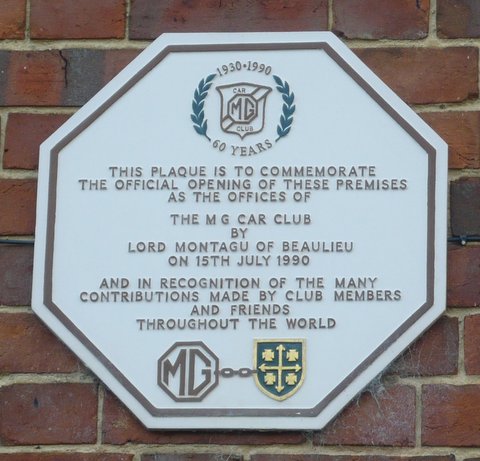 John & Sheila had been present when this plaque was unveiled at Kimber House on 15 July 1990, so it was good to see how the club's premises had evolved over the years.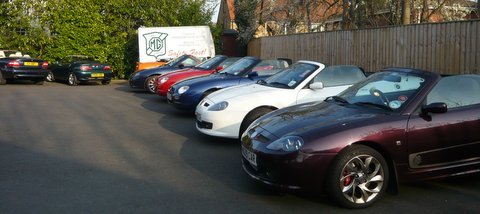 The MGF Register AGM was to take place in the afternoon and Crystal was keen to park with the other MGFs . . .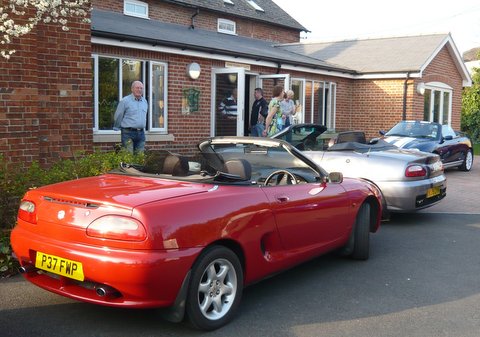 The AGM took place in the John Thornley Suite and was well attended by MGF Register members from all over the country.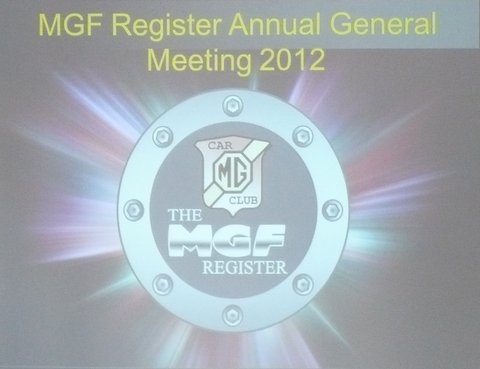 The AGM gave us an insight into the Register and how there is so much available for the MGF owner. For example, a forum on the website, FasTForward Quarterly magazine, technical help, Regalia and Clothing to buy online, etc. etc.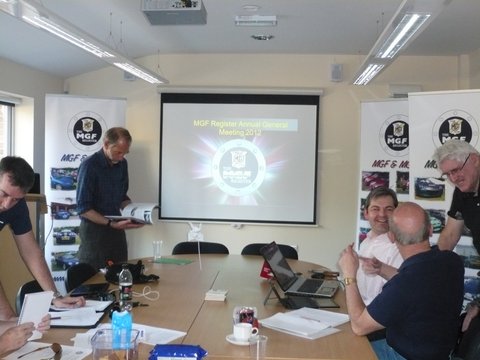 John, Sheila and Crystal were staying at a B & B very close to Abingdon town centre and a short walk from the "MG Garden" . . .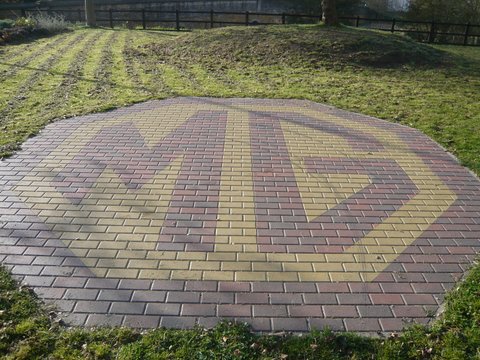 Sunday morning dawned bright, sunny and warm and Crystal was very excited about the road run John & Sheila had booked . . .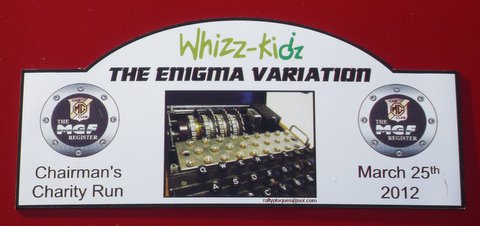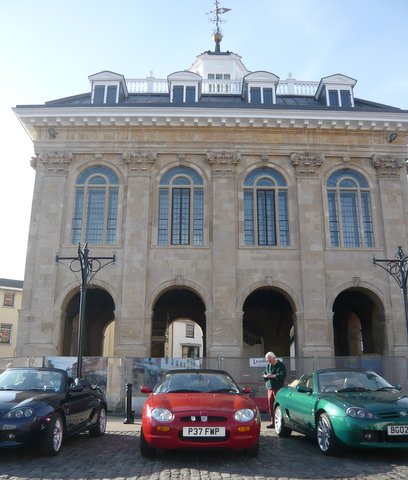 Abingdon Town Hall and Museum makes a fabulous backdrop and the market place was full of MGFs and derivatives . . .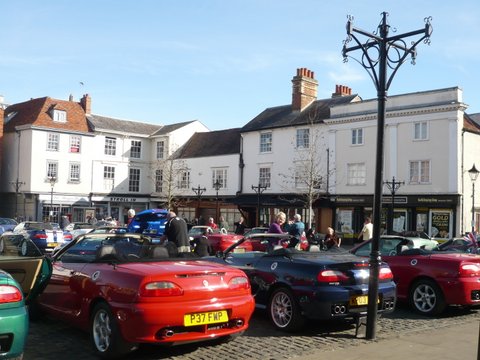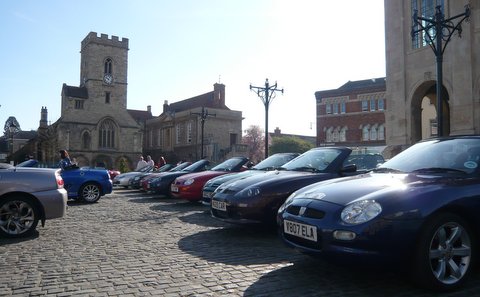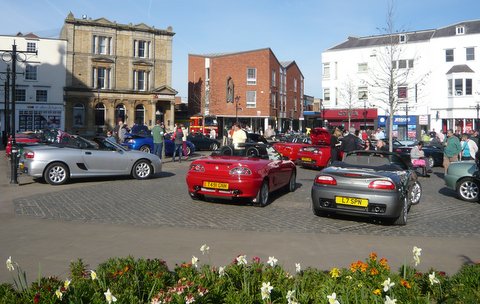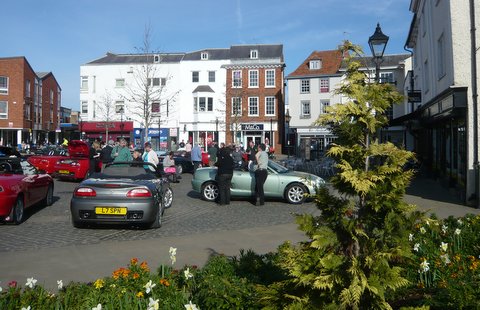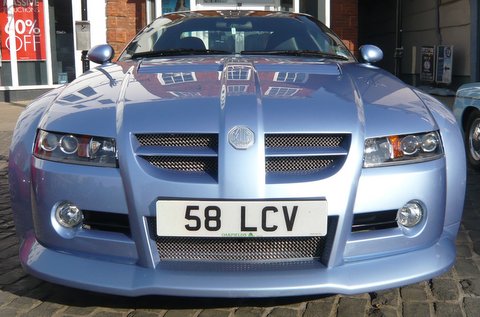 Tim Morris, MGF Register Chairman, organised the event to start the fundraising for a very special charity . . .

A superb run through lovely countryside brought us to the picturesque Bletchley Park . . .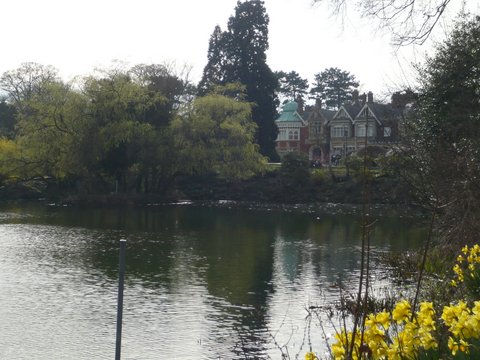 The MGFs lined up and the sun kept shining . . .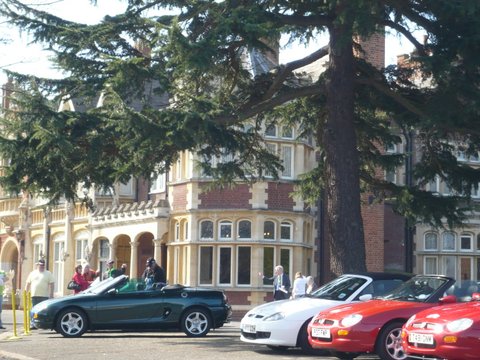 A fantastic guided tour with our guide Terry explained some of the codebreaking that happened in absolute secrecy during the war. 3000 people, mainly ladies, worked at Beltchley Park and the photos that follow give a taster of what you can see if you visit . . .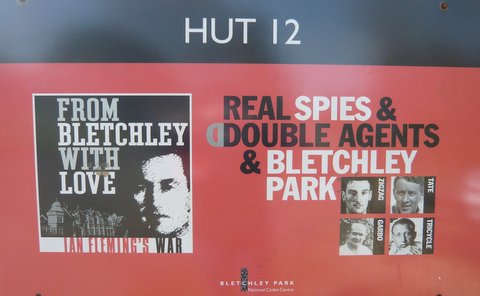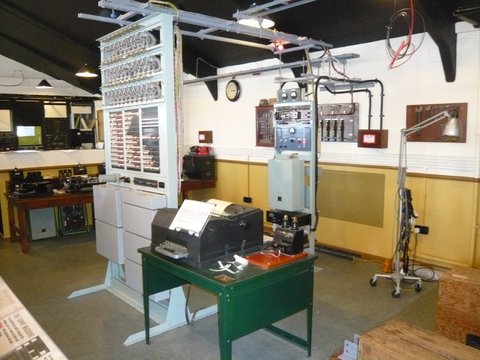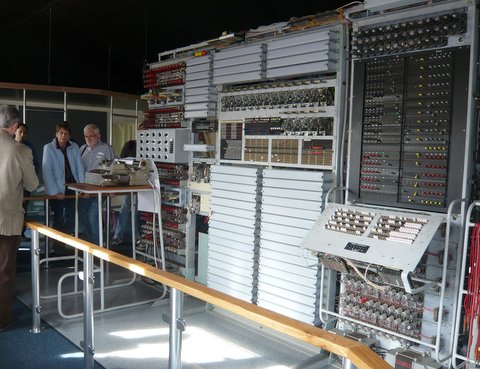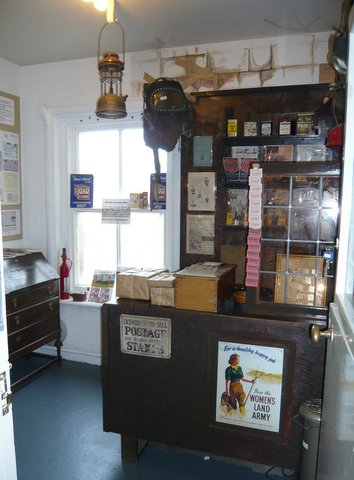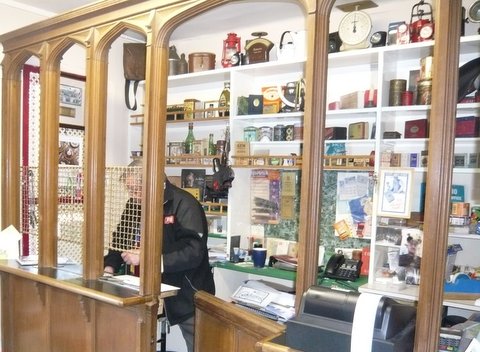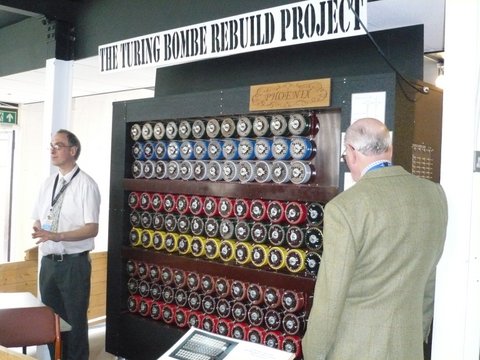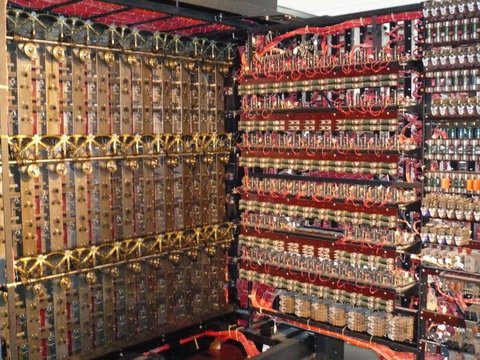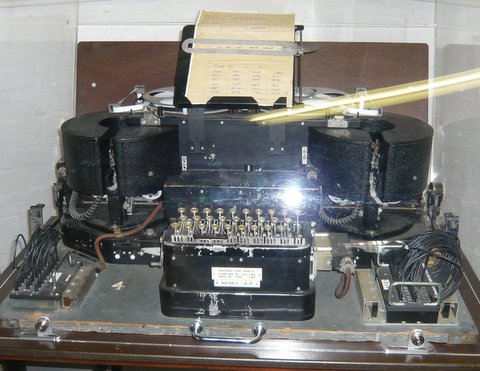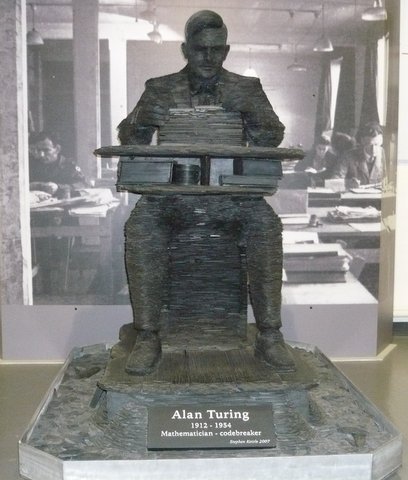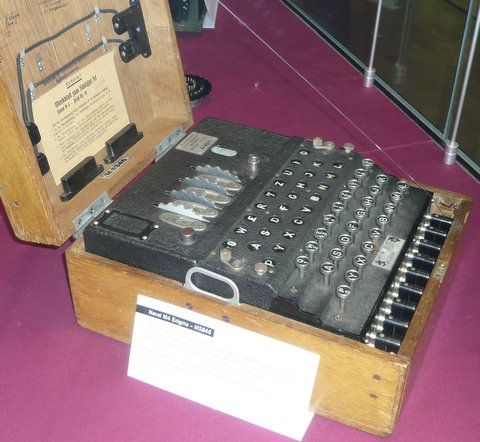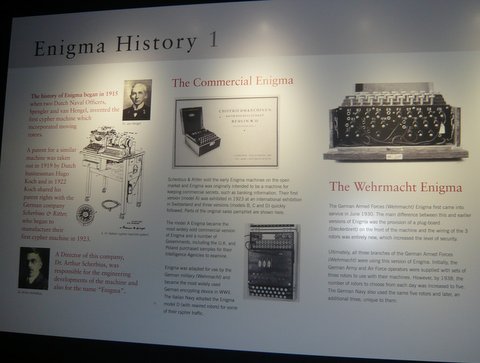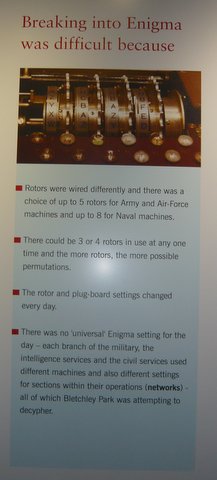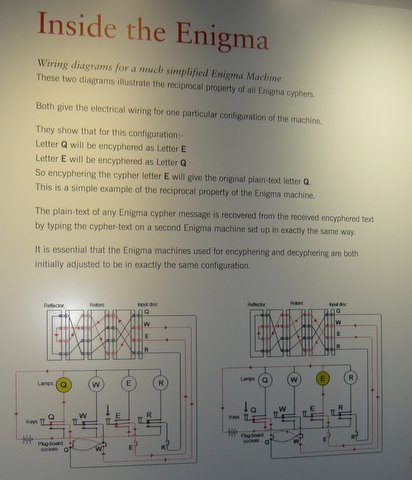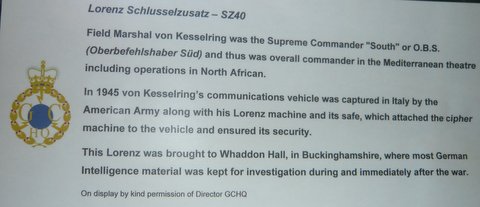 Having a collection of teasmades at home, John & Sheila were fascinated to see one that was 110 years old on display in Bletchley Park!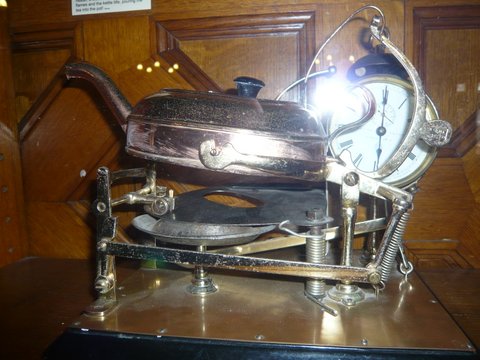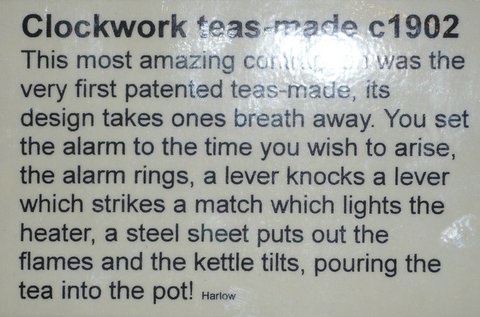 Thanks to Tim for organising the Enigma Variation. It was a fantastic day out and the weekend was certainly full of new information both from World War II and about the MGF Register.
Do you fancy a visit to Bletchley Park? If so, please log onto http://www.bletchleypark.org.uk
To subscribe to FasTForward please click here to download the application form; print, complete and send with your cheque to Tim Morris.
You will receive 4 issues of FasTForward for £14!
---
Lincol
nshire
MG Bear - Marvin - is enjoying his time in Canada . . .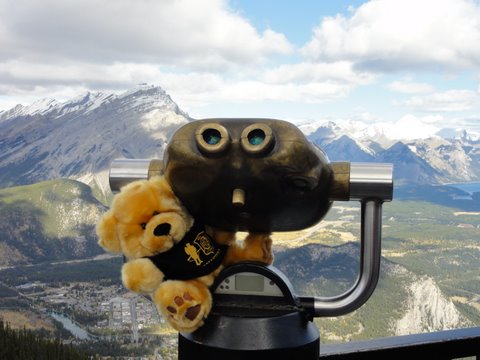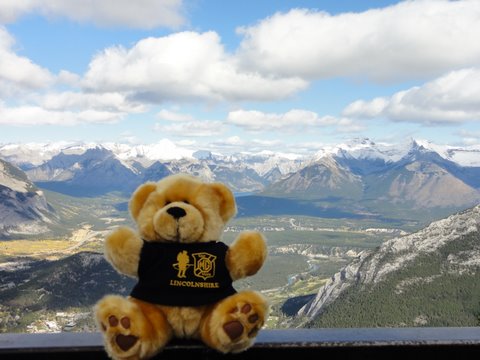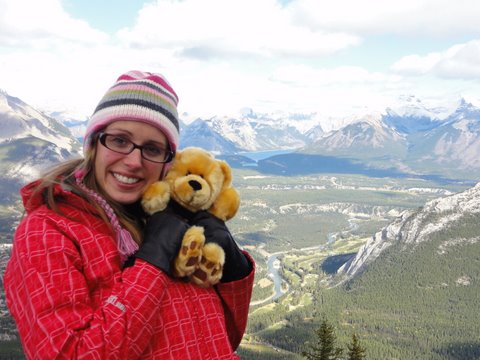 Beka is in Canada for 2 years - we miss you! - hopefully Marvin will remind her of her MG friends . . .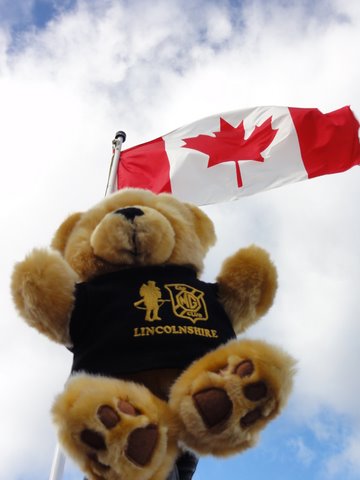 ---
Sutton on Sea Day Out - Roger O'Neill
A phone call to MG friends from the Waddington Natter, resulted in a great day out at a Lincolnshire seaside town with MGs and their owners enjoying Spring sunshine and the joys of paddling in the 'briney'!
| | |
| --- | --- |
| Fs & TFs Relaxing on the Lincolnshire Wolds | MG Rear Ends |
| | |
| MG Lunch Sutton On Sea | MG Scaredy Cats |
| | |
| MG Frienship Shot | Fs & TFs Relaxing at Sutton On Sea |
| | |
---
MG RV8 Adventure in Europe - Diane P
Please click here to see photos from Diane & Mel's 2009 Trip.
---
Dorset with Silver Fox - Roger & Anne O'Neill
When Roger & Anne O decided to take Silver Fox, their much-loved MGTF, on holiday to Dorset, they contacted the local Natter close to where they were staying.As the photos show, Roger & Anne and Silver Fox were made very welcome at the Bridge Inn and had a great evening sharing MG experiences with the local MGCC members.

Find out more by talking to Roger & Anne at the Horse & Jockey Natter (1st Friday every month)
---
Janner Week - Devon & Cornwall - May 2009 -Sheila Laurence
A highlight in the MG Calendar, Devon & Cornwall Centre's Janner week is enjoyed by local members and visitors from the "Rest of the World". The week is based at a Campsite which also has static caravans & a cottage. Each day there is a social drive to somewhere of interest and the local members take great pride in showing us places we never dreamed existed!
Mid-week there is a challenge for the "Rest of the World" Trophy. The Janners like to win the trophy by hook or by crook and will go to great lengths to ensure they retain it each year. However, the skittling skills of the Rest of the World were too much for them and although they won the first leg by 15 pins, the second and third legs were definitely the Rest of the Worlds. We look forward to receiving the trophy at MGLive!
On the Friday, the trip was to see the Hurlers and Cheese Wring on Bodmin Moor. Karen, an extremely knowledgable local lady, kept us busy looking for the history of the past 5000 years and explained it in a very interesting way. Thank you, Karen, it was great!

After a long walk climbing higher and higher, we arrived at Daniel Gum's "house". It was time to rest the legs and listen to more history from Karen and share a joke or two . . .

Thank you Janners for a great week.
We look forward to the 2010 version . . .

More photos, this time from the lens of Bob S starting with Launceston Steam Fayre . . .
If anyone has any photographs of the week they would like to submit for the website, please email them in jpeg format to Sheila
---
The Lincolnshire Poacher Goes to Prum in Germany by Alan Wright
Prum, a delightful town in the Eifel Region of Germany, closes the Town Centre and holds a festival on the last weekend in June each year. This year we took our MGB Jubilee GT to Prum and joined in the festivities. The Lincolnshire Poacher came along in the form of the MGCC Lincolnshire Centre logo proudly displayed on our MG Car Club Lincolnshire Centre polo shirts (thanks to Dave N). This caused much interest, although someone thought it was Robin Hood!

The trip was tinged with sadness because it was planned with our friends Martin and Sue G, who have been going to Prumer Sommer for a number of years and are well known by the organiser Wolfgang Heller, members of the MGCC Germany and many of the other regulars. Sadly Martin died in April and we made the trip on our own.
Photo (right) courtesy Rolf Möbius. Receiving route directions from Claudia Brand.

Early morning start: Michael Rost with the first LHD Morgan+8 to be imported in Germany and well used with regular trips through Europe to Greece and Rolf Möbius and Claudia Brand with their MGB V8 Roadster.

On Saturday we enjoyed a lovely run through the picturesque Eifel Region with 70 other classic cars. A truly international run through Germany, Luxemburg and Belgium with stops for morning refreshments, champagne! (no coffee) and lunch at a beautiful country Inn.
Photo (right) Wolfgang Heller, event organiser, getting ready to leave after a pleasant hot lunch at the "Im Pfenn" Inn (in the background). We are third in line, just visible.

Saturday night was BBQ night, lots of beer and schnaps in good company with diverse conversation and much laughter. We all received a sausage, yes a sausage (salami), from the Eifel Region as a memento. There was much discussion on the best way to keep the sausage. A surgeon recommended keeping it cool by hanging it in your cellar for two or three weeks before eating it. We ate ours when we got home, it was delicious!

Good company and great ice cream in the Basilikavorplatz Prum.

L to R, Claudia Brand, Rolf Möbius, Ziggi and Franz Peters (Franz is Vice President of the MG Car Club Deutschland e.V.) and Jacqui.

On Sunday the roads in the centre of Prum were closed and filled with stalls, bandstands and crowds from around the region. All the classic cars paraded through the streets and each one was introduced to the crowds with a brief history of the car. As the only English participants we got an extra cheer.

Photo left: Lining up to enter Prum

Driving through the stalls towards the centre


Waiting to be introduced to the crowds

All too soon it was time to pack and get ready to come home. We thoroughly enjoyed the whole weekend and we were made to feel very welcome even though we were the only English couple there and spoke virtually no German.Next year, who knows?Alan and Jacqui Wright

Do you have Holiday photos you would like to share with other members?
If so, please send them through in jpeg format by email to Sheila
Return to Welcome