MG Parts Supplier Profile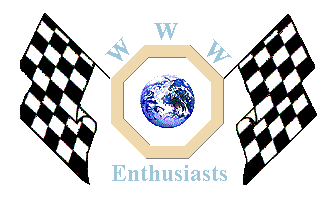 Click here to add your MG News.
---
22nd October 2009
SC Parts Group LTD
SC Parts Group LTD has been supplying classic car parts and accessories worldwide for over 30 years, specialising in British marques.

We specialise in MG, Triumph, Austin Healey, Jaguar and MINI.

We believe that parts catalogues are very important when ordering parts. Hence, we have designed and developed our own! They are so good they have to be seen to be believed!! All are available on our website www.scparts.co.uk and pages can be printed at your convenience.

Our 800 page MGB and MGB GTV8 catalogue sets the standard for parts catalogues, and is available in full on our website, www.scparts.co.uk

Other catalogues:
Austin Healey 100-4 to 3000 (BN1-BJ8) 600 page fully illustrated.
Jaguar E-Type series 1 and 2 186 page fully illustrated and comparable to original parts catalogues!
Jaguar Mark 2 128 pages, a must have for all Mark II owners
Jaguar XJ6 and Daimler Soverign, an amazing 1000 pages!!!
Jaguar XJ12 and Daimler Double Six 800 pages
MINI classic 1959-2000 monster 740 page with over 100 pages of accessories!
Triumph TR2, TR3, TR3A, TR4, TR4A 1953 to 1967 600 page fully illlustrated, and the first of its kind!
Triumph TR5, TR250 and TR6 540 page must have catalogue.

ALL NEW 4 in 1 Catalogue full of tools, tuning parts, accessories and oils!

Coming soon, Aston Martin DB2-Virage, MGA and MG Midget catalogues.

All parts are available to order online, and thanks to our very large stock holding, we aim to deliver next day! At SC Parts we like to keep quality standards high and prices low. Each part that enters our warehouse passes through a quality inspection prior to being stored in our specially designed facility. We are working hard to manufacture parts as well! We want to keep the cars on the road as much as you and try our best to keep parts available to all. For example, we manufacture brand new steering boxes for Austin Healeys in house, and have done for over 20 years.

We can help you with any parts requirement from a simple brake light bulb, to a full restoration. Thanks to our experience and knowledge, we can supply you with all the parts and give you vital information to make your restoration more successful . Please contact us for more information on our restoration discount package.

Call us today 01293 847200 or email sales@scparts.co.uk

SC Parts Group LTD
14 Cobham Way
Gatwick Road
Crawley
West Sussex
RH10 9RX
http://www.scparts.co.uk




Back to the News content
---




Made in England