Racing News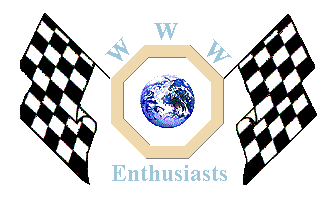 Click here to add your MG News.
---
Cockshoot Cup Round 2 Race Report
Oulton Park 12th April, 1997
by Allan Paterson
The ACEquip Championship (for The Cockshoot Cup) Round 2
Learning to handle disappointments in racing is probably as important as learning not to get over excited with race wins. So yesterdays (12th April) experience at Oulton Park for the second round of the now renamed ACEquip Championship (for the Cockshoot Cup) slots into the former category. Buoyed with my second in class from Cadwell, I stuck to my pre-season programme and went testing at Oulton on Friday morning. Looking through the last two seasons race results the fastest Standard Class lap time I could find was a 1.20.11 lap by Peter Toes of the Oulton Fosters circuit. So when in my last session of practice I clocked 1.19.36 I felt pretty confident going into race day. There have been some subtle changes to the circuit, a wider exit to Old Hall, a wider entry to Druids, only about a foot and six inches respectively but enough along with resurfacing at both corners and Fosters itself to make for a quicker track in 1997. Still, I felt my extra track time would serve me well in qualifying.
Since we were the second race of the BRSCC programme a six o'clock start was called for and I reached Oulton in time for some paddock banter (and wind ups!) prior to scrutineering and practice. I was in confident mood as we rolled down the pit lane for practice, then I noticed my oil pressure gauge, reading ZERO! First thoughts were to tap the gauge, had it stopped working?! The the pitlane marshall was running towards me arms waving and I killed the motor. My second thought was the oil pump drive must have gone but no it was much simpler than that. One of the swaged ends holding the oil cooler pipe to the metal fitting had come off, allowing all the oil to be pumped out into the engine bay, what a mess. Still I thought this is repairable, I've missed practice but I can practice out of session and still get on the back of the grid for the race. How wrong could I be.
The Cockshoot Cup, sorry the ACEquip Championship, has provided very full grids for many seasons and this year looks like full grids or more since this race had four reserves. One reserve did not turn up, however, since the other three did complete qualifying I was informed by the Clerk of the Course that they now had precedence over me for the race. Gutted is the word that springs to mind. In thirteen years of competing this was the first time I have not started a race due to mechanical failure and I was not happy.
So I had to sit on the side lines as the lads lined up and watch another exciting race instead of being a part of it. John Hewitt won the Modified Class (yawn, I wish he had some competition), Andrew Storer, Cadwells winner came a comfortable second and John-Paul Ivey third. In the Road Going Modified Class Mark Ashworth stormed away and indeed was fourth overall beating several fully modified cars. It looks like the Cockshoot Cup could be heading to the Ashworth residence for a record fifth time this year (previous wins in '85, '86, '87, '88). Although a new face to the championship, Steven Cartwright, came a credible third in class, racing rear wheel drive for the first time (a Rover Coupe refugee). An improving Mike Peters was second in class. A titanic battle in the Standard Class between Bill Hewitt, Graham Jones (Cadwell winner, Champion in '91) and Peter Harrison (Champion in '95, '96) was finally won by Peter, after Bill lost a plug lead and Graham was baulked by John Hewitt when lapping the standard cars late in the race.
By now you should have worked out that the ACEquip Championship is run in three Classes Fully Modified, Class C, Road Going Modified Class B and Standard, Class A. So designed that there is a ladder to faster racing on slicks (Modified) from slightly slower racing on road tyres (Standard) with a stepping stone in between (Road Going Modified). This can be confusing for the general public at race meetings, since all the cars race together, so this year (as many championships do) each car carries an A, B or C next to their racing number (or as close as possible) to indicate the class they are competing in.
So round two is over and my disappointment is receding after all round three is back at Oulton next weekend (19th April), with a full MG Car Club race day. So if you like Classic Car racing at its best come down and see us all in action. I am in two races car 14 in race 5 and car 11, with Graham Jones, in the two driver pitstop race, race 9. Why not come and say hello! Or you can E-mail me at AllanPaterson1@Compuserve.com or 106036.2011@Compuserve.com
More racing news
UK events page


Back to the News content
---




Made in England