News

Click here to add your MG News.
---
Rover 75 to wear MG badge in USA?
By David Knowles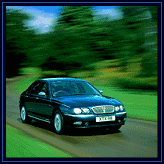 There has been mounting speculation in recent weeks that Rover - presumably with the backing of its German parent, BMW - is considering re-badging the new Rover 75 as an MG for sale in the USA. The reasoning is obvious; MG is a much better known name in the USA, where Rover - if remembered at all - recalls unhappy memories of the Rover P6 (withdrawn from sale there in 1971), the Rover SD1 (on sale for a few months, before being withdrawn in 1981) and by association the Sterling (withdrawn in 1991).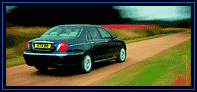 Rover has declared its intention to return to the US market with more products besides its very successful Land Rover Discovery and Range Rover lines, but it is aware that it needs to tread carefully with the right product. The first BMW era `Rover' car to be sold in the USA will in fact not wear the Rover name at all - the new Mini, previewed briefly at Frankfurt last year, will go on sale in the USA on 2001 through the BMW dealer network - hoping to cash in the `retro' trend exemplified by VW's latest Beetle.
The well-received Rover 75 has been engineered with the USA in mind, but uncertainties over that Viking badge have obviously been causing some headaches at Warwick and Munich. It seems strange that a car which has been designed from the outset to be evocative of Rover's heritage should suddenly be re-badged as an MG, and so perhaps this is just misplaced speculation. A possible option might be for the rumoured Rover 75 based Riley coupe concept - a favourite of deposed BMW Chairman Bernd Pischetsrieder - may resurface as an MG coupe. Many observers feel, however, that as the MGF is unlikely to be sold Stateside, a more logical - if controversial - option might be to develop a new MG sports car off the same platform as the second generation BMW Z3 sports car (currently under development), and maybe even to build it in the same North American plant at Spartanburg, South Carolina.
With the current very public problems of BMW and Rover, and the urgent review of BMW's strategy for Rover currently under way, MG is rarely discussed, and so the octagon's future appears to be an unknown quantity.
---




Made in England