Press Release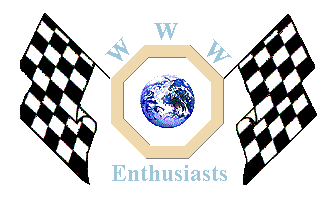 Click here to add your MG News.
---
25th August 2000

MG RETURNS TO INTERNATIONAL MOTOR RACING
Today MG, owned by Rover Group Ltd, announces the next step in its return to international motor sport.
Lola Cars International Ltd, the internationally renowned race car company, will develop an MG that will enter the Le Mans 24 hour race in 2001.
Commenting Nick Stephenson, deputy chairman of Rover Group and a Lola car director said: "We are delighted to have the expertise of the people at Lola, who won at Le Mans this year, working on this exciting project. It demonstrates how serious we are in developing the MG brand which has been underdeveloped previously. The return to international motor racing is a major part of injecting excitement and performance into the brand."
Martin Birrane, executive chairman of Lola said: "This is an historic day in the history of Lola Cars International Ltd. Itís been my aim to be involved with a major manufacturer and to be in partnership with a marque such as MG is an honour. Everyone at Lola is very proud to be associated with such a great British name. Hopefully we can add to the legendary history of the MG name by giving it success at Le Mans."
The Lola SR2 that won the LMP675 class at Le Mans will be on display at Donington Park in Derbyshire this weekend during the FIA Sports Racing World Cup. There will also be three MG invitation races run in conjunction with the MG Car Club.
Note to Editors
The attachment provides some basic facts and figures about the new Rover Group.
Contacts:
Rover Group Ltd - Gordon Poynter: 0121 781 6490 or 07802 387542
Lola Cars International Ltd - Dan Mayo: 0207 384 8700
Issued by Rover Group Ltd Communications
Note to Editors : Facts and Figures About the New Rover Group
Rover Group is now an independent, medium sized, British owned company that produces cars under the Rover and MG brands from the Longbridge Birmingham plant.
Rover Group has access to all of the former Group names except Riley, Triumph, Land Rover and Mini.
The new Company starts life with a debt free balance sheet and revenue streams which now include car sales, parts, accessories and vehicle financing. It also benefits from over £3 billion of investment by the previous owners.
From the end of September 2000 the single facility at Longbridge will produce the Rover 25, 45 and 75 models plus MGF, the top selling UK roadster. In 2001 the plant will additionally build the Rover 75 estate model and a range of MG sports saloons.
In the first seven months of 2000 Rover Group sales in the UK are up 8% in a market which is only up 1%. With this excellent performance sales to retail customers are up a staggering 27%.
In overseas markets with the launch of the Rover 25 and 45 models in the spring of 2000 sales are also up considerably.
MGF on the road prices start at £16,995.

Back to the News content
---




Made in England