Le Mans 2002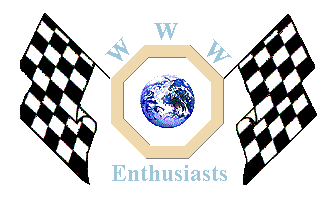 Click here to add your MG News.
---
14th June 2002
Le Mans Latest
Q&A: Jonny Kane at Le Mans

Jonny Kane shares MG Lola EX257 No.26 with Anthony Reid and Warren Hughes, and coming into Le Mans was the only MG Sport and Racing driver to have actually raced the MG Lola this year – having driven a privately entered car at the Sebring 12-Hours. Between qualifying sessions, we spoke to Jonny about Le Mans.

Jonny, Last year you only had ten laps round the circuit, and then you were here on the test day – is Le Mans a hard circuit to learn?

Jonny Kane: "Not really. Although it is a long track, a lot of it is straights so there is not as many corners as you would imagine you have to learn. The speed is an issue, and getting your braking points right is probably the main area where the time is."

What are the corners that really stand out for a driver round here?

JK:"It has to be the Porsche Curves really. They are a pretty mega set of corners, very fast – right, left, left, right, left – definitely a pretty tricky section. Other than that, I like the Esses, there is quite a lot of camber there and the elevation changes make it interesting."

How does the new part of the circuit feel, the changes after the bridge?

JK: "I didn't know the track very well from last year anyway. It's lengthened the track slightly, but it's still flat out, and compromises the entry to the Esses a little bit, which is probably why the lap times are a little bit longer."

Which places on the circuit are the spots where you would be looking to go past people in a race situation?

JK: "Really any of the braking areas – you have such long straights that you can get a really good slipstream. It's such a long race, you're probably fighting with a car for an hour rather that through one corner, it's a different mentality that you have to get used to. It's a long race so you don't want to make any rash decisions at any time, there are a lot of slow cars out there to catch you out."

If all goes to plan, when will you be in the car for the first time in the race?

JK: "I don't know yet, we haven't discussed that. I was supposed to qualify the car, but circumstances have changed since then. We'll have a sit down tomorrow after qualifying and see who is going to start the race, go in second and so on."

Coming into this meeting, you were probably the MG Sport and Racing driver with the most race experience of the MG Lola EX257.

JK: "After Le Mans last year I was probably the driver with the least experience out of anybody. Then I did the test at Estoril and Sebring, the Sebring race in the privateer Lola. I'm very comfortable in the car now, though my run last night unfortunately got cut short."

Le Mans is one of the big events in motorsport, do you get a buzz out of being here?

JK: "Most definitely! It's one of the races that everybody wants to do, it's such a big event that you're almost tired before you start the race. It's quite difficult to conserve energy and there is so much stuff that you have to do outside the car. Starting to qualify at seven in the evening and running till midnight is something that none of us are used to, so it's a bit different. We've all been here since Monday and two nights in a row you're lucky to get to bed before two in the morning and you don't sleep in any longer in the morning, so you end up spending six hours longer at the track than you would on a normal day. You have to be careful that you don't get worn out."

MG on Le Mans pace.

With three of the four qualifying sessions for the Le Mans 24-Hours complete, the two MG Sport and Racing MG Lola EX257s are fifth and tenth on the grid – easily dominating the LMP 675 class.

After the No.26 car missed yesterday's second session, Anthony Reid took it out to drive his first laps of the week. The flying Scot took the MG round in 3min36.694sec, claiming tenth overall – with Anthony hinting there may be more to come later in the evening. Anthony's time was the quickest all session at that point.

"Things are good," said Anthony. "This is a fabulous car to drive and it is so much quicker than last year. Everything is going to plan at the moment – which is rare in motorsport – and now we have to qualify all the drivers at night.

"After that we'll maybe try what we did last year, and I'll try some soft tyres and go for a time around 11 o'clock tonight."

As an indication of the pace of the cars, No. 26 was timed through the official speed trap at just over 184mph.

Already fifth overall, the No.27 car worked on set-up changes during the session before going for a qualifying run.

The final qualifying session starts at 10pm (local time), and continues until midnight.

Combined Times after First Thursday Qualifying sessions:

27 Bailey/Blundell/McGarrity LMP675 MG Sport and Racing MG Lola EX257 3min33.254secs - 5th overall, 1st in Class
26 Hughes/Kane/Reid LMP675 MG Sport and Racing MG Lola EX257 3min36.694secs - 10th overall, 2nd in Class

For text news of MG at Le Mans straight to your mobile phone - call 0871 244 7811. The service costs £5 for the duration of the 2002 Le Mans 24-Hours.
Regular updates will be posted on the MG XPower website – www.mg-xpower.com

More on X-Power

Back to the News content
---




Made in England