New Zealand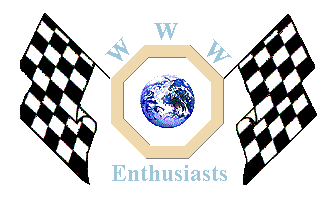 Click here to add your MG News.
---
3rd August 2002
NEW ZEALAND RETURN FOR MG AND ROVER
The MG and Rover car product brands are set to make an exciting return to the New Zealand market with the announcement today that a new importer trading under licence of MG Rover Group Limited – MG Rover New Zealand – will be headed up by general manager Andrew Bayliss. As the official New Zealand distributor for these two prestige and performance brands, Bayliss has been appointed to take over from current importer BMW Group New Zealand and launch vehicles into the New Zealand market during the third-quarter of 2002.
"We are thrilled to have won the MG and Rover franchise," says Bayliss. "The brands' re-launch into New Zealand comes at a time when the two marques are enjoying high levels of interest in overseas markets, and the company is in a phase of launching significant new products over the next few years."
"MG Rover dealers will be offering the highest specification of each MG and Rover model," explains Bayliss. "MG represents the affordable sports performance brand, while Rover offers a combination of British style, value and class-leading refinement."
MG Rover's local line-up will include a number of models that have not previously been offered in New Zealand, including a luxury estate car - the Rover 75 Tourer Connoisseur (the Rover 75 Saloon won the New Zealand Car Of The Year Award in 1999).
The MG range will encompass a number of performance variants including a 160Ps "pocket-rocket hot hatch" – the MG ZR 160; a V6-powered mid-size MG ZS, which has recently won races in the British Touring Car Championship; and the flagship high performance MG ZT saloon and MG ZT-T estate.
Bayliss says there are some impressive new models in the pipeline including two new MG ZTs each powered by V8 engines. The Rover TCV, recently shown in concept form at this year's Geneva Motor Show, gave a good indication of the future design direction for Rover. A full model line-up and price listing will be released closer to the September launch timing.
Richard Spencer, regional manager, Asia/Pacific, MG Rover Group commented: "We are delighted to be planning our return to retail sales in New Zealand after a period of absence. We are able to produce high-quality cars that satisfy our consumer's requirements on a global basis."
Issued by MG Rover Group Communications

Back to the News content
---




Made in England