MG Lola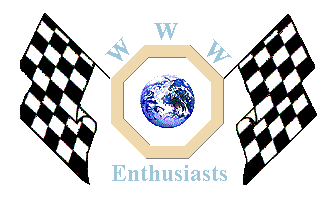 Click here to add your MG News.
---
8th October 2002, Miami
KNIGHTHAWK WINS MIAMI ­ LEADS 675 TEAM CHAMPIONSHIP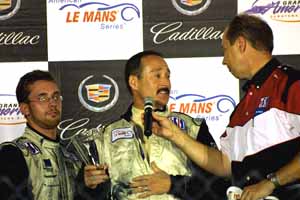 As the saying goes ­ "it couldn't happen to a nicer guy." In this instance ­ it couldn't happen to a nicer team. KnightHawk Racing scored their second win in a row at the Cadillac Le Mans Challenge on the streets of downtown Miami on Saturday, October 5.

With this win, the never-give-up KnightHawk organization took a commanding lead in the American Le Mans Series LMP 675 Team Championship ­ and with only one race left in the 2002 championship season ­ the classy privateer squad may very well walk away with top honors.

Claudia Huertgen placed the team's #11 Gestetner/DNTLworks MG Lola 675 LMP first on the grid and started the race as well. Then Chad Block got behind the wheel and negotiated an outstanding pass over rival Intersport for the class lead. Block never looked back. The team took the checkered flag first in class.

Prior to the start of Miami Grand Prix Americas the team trailed Intersport by only one point for the lead in the 675 team championship. Huertgen quickly brought the team even by placing the car on the class pole and thereby securing the one point needed to tie.

"Wow, what a race," said Steve Knight. "The team gave us a great car. The drivers did an outstanding job and our race strategy turned out to be correct method to get the job done. Now, we just have one more to go."

"I think we had a good race ­ the start was also very good," said Claudia Huertgen. "In the middle of the race I felt very confident with the car and the set-up ­ so I felt I gave Chad a very good car on the driver switch. Chad pushed very hard and got the lead and so we finished first ­ which makes me very happy. This was my first time racing in Miami and I hope it's not the last time!"

"Things went really well for us here today," said Block. "Claudia came in with a car for me that was perfect. I basically went out and did the easy work. It was fun to watch Claudia battle with the Dyson guys and the Intersport squad. I'd like to thank Steve and Mel, Claudia and our Team Manager Mike Gromke ­ and the whole KnightHawk crew. It's great to get the win and points lead for the team and it's also great for my sponsor Gestetner.


Block brings with him the support of the Gestetner Company. Gestetner offers leading-edge digital document management solutions, including digital duplicators, digital imaging systems, network laser printers and facsimile machines that deliver document output solutions for businesses of all sizes ­ at speeds from 13-105ppm. For information on Gestetner systems, please visit www.GestetnerUSA.com.
For a "Lap around Laguna Seca" commentary please visit Block's webpage at www.ChadBlock.com.
Complete information on the team is available at www.knighthawkracing.com

Back to the News content
---




Made in England