New Cars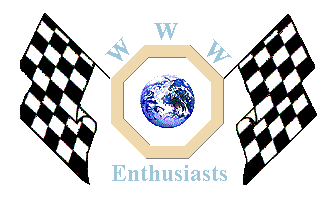 Click here to add your MG News.
---
14th October 2002
ENHANCED MG DIESEL PERFORMANCE
MG announces an enhanced performance diesel powered MG ZT saloon and MG ZT-T estate car. The ZT/ZT-T 135 CDTi offers increased levels of power and torque over the recently launched ZT CDTi, with power rising from 116Ps to 131Ps and torque from 260 to 300Nm.

Appealing to the sports orientated motorist who requires high levels of fuel economy, the MG ZT/ZT-T 135 CDTi diesels have competitive levels of performance. The saloon 135 CDTi is capable of 0-60mph in 10.3 secs (11.0 for the regular CDTi),
30-50mph (4th gear) in 7.3 seconds and a top speed of 120mph. In terms of economy the ZT 135 CDTi has an official Combined figure of 48.8mpg – the same as the ZT CDTi.

FAST WARM-UP

With winter looming, Rover has introduced for ATC equipped diesel-powered 75 Saloon and Tourer models an optional parking heater. Activated by a timer control or instantly by a long-range remote control plip, the parking heater is designed for cold days when de-iced windows and a warmed interior can make for a comfortable and safe start to a journey.

The timer control unit, sited within the centre armrest, can be programmed to warm the car interior with three-programmable switch-on times and a fixed 30-minute heating cycle. Alternatively, the remote control can operate the parking heater to either override the timer or activate additional operation times of up to 60 minutes, from a range of up to 600 metres.

The parking heater system, when activated, enables both the fuel-burning heater and the car's heating and ventilation system to function independently of the ignition, with heated coolant pumped around the engine and circulated in the cabin.

Tests carried out in Scandinavia, with temperatures below –32oC, showed the parking heater producing an interior level of 24oC, allowing the engine to start with ease and the windows cleared with a single wipe. Without it several minutes would pass before reaching 0oC when it would become safe to drive.

The parking heater option is priced at £400.
| | | |
| --- | --- | --- |
| Pricing | CO2 (g/km) | OTR Price (£) |
| ZT 135 CDTi | 163 | £19,395 |
| ZT+ 135 CDTi | 163 | £19,995 |
| ZT-T 135 CDTi | 163 | £20,360 |
| ZT-T+ 135 CDTi | 163 | £20,970 |
| Sports Auto | 190 | £1,200 |
For further information please contact:
Greg Allport, General Manager PR and Events
Telephone: + 44 (0) 121 482 5894 / + 44 (0) 7740 740445, e-mail: greg.allport@mg-rover.com
Kevin Jones, Product Communications Manager
Telephone: + 44 (0) 121 482 5917 / + 44 (0) 7885 288620, e-mail: kevin.jones@mg-rover.com
Issued by MG Rover Group Communications
Media website, with copyright free images: www.media.mg-rover.com
TECHNICAL SPECIFICATION AND PERFORMANCE
MG

ZT CDTi (saloon)

ZT-T CDTi (estate)

Engine

4-cylinder turbo-diesel with common rail injection

Manual Transmission

Man/Auto

Man/Auto

Max Power

kW

96

96

Max Power

Ps

131

131

@ engine speed

rpm

4000

4000

Max Torque

Nm

300

300

@ engine speed

rpm

1900

1900

Cd

-

0.32

0.33

CdA

m2

0.70

0.72

Unladen weight

kg

1535-1620/1570-1655

1585-1670/1620-1705

Max. laden weight

kg

2030

2090/2120

Transmission

5spd

Getrag 283S

Getrag 283S

Final Drive Ratio

-

3.737:1/3.450

3.737:1/3.450

Standard tyre fitment

-

225/45R18

225/45R18
Gearing
| | | | |
| --- | --- | --- | --- |
| 1000rpm in 5th | mph | 29.2/31.7 | 29.2/31.7 |
| | km/h | 47.0/51.0 | 47.0/51.0 |
Performance
| | | | |
| --- | --- | --- | --- |
| Max speed | mph | 120/118 | 119/117 |
| | km/h | 193/190 | 192/188 |
| 0-60mph | secs | 10.3/11.0 | 10.6/11.4 |
| 30-50mph (4th) | secs | 7.3/- | 7.5/- |
| 50-70mph (4th) | secs | 6.8/- | 7.1/- |
| 50-70mph (5th) | secs | 9.7/- | 10.0/- |
| 0-100km/h | secs | 11.0/11.8 | 11.3/12.2 |
| 80-120km/h (4th) | secs | 8.8/- | 9.1/- |
| 80-120km/h (5th) | secs | 12.2/- | 12.6/- |
Fuel economy - Euro lll Standard
| | | | |
| --- | --- | --- | --- |
| Urban Cycle | mpg | 35.0/28.3 | 35.0/28.3 |
| | l/100km | 8.1/10.0 | 8.1/10.0 |
| Extra Urban | mpg | 63.3/54.7 | 63.3/54.7 |
| | l/100km | 4.4/5.2 | 4.4/5.2 |
| Combined | mpg | 48.8/40.9 | 48.8/40.9 |
| | l/100km | 5.8/6.9 | 5.8/6.9 |
| CO2 | g/km | 163/190 | 163/190 |
Issued by MG Rover Group Communications

Back to the News content
---




Made in England