Total Page
Hits since
21-3-01
Rear Discs

Click on the images for a larger version
John Bourke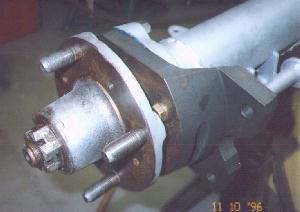 This view shows the anodised alloy rear brake caliper bracket which incorporates the bearing/seal retainer during trial assembly.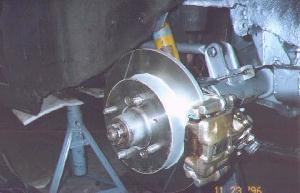 This view shows the l/h side rear brake in assembled condition - shows the end of the traction bar and bracket on the axle and the RV8 spring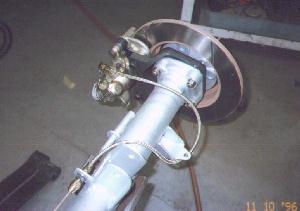 This shows the rear of the L/H rear brake during assembly.-shows the method used to route the brake pipe clear of the panhard rod and also provide flexibility for the sliding caliper.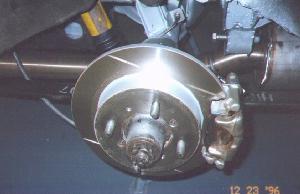 Another view of the L/H rear brake this time in finished condition.The rear panhard rod bracket can be seen in the background (bolt not shortened yet) and the axle end of the traction rod can also be seen along with custom made stainless exhaust by Malcolm Beer.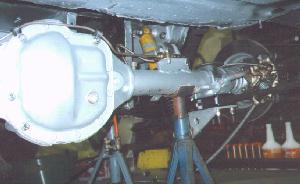 Fitting a V8 engine into an MGB

This site forms part of MG - The Classic Marque
Email: webmaster@mg-cars.org.uk