IT FOLLOWED ME HOME... can we keep it?
by Allen Bachelder
I wasn't looking for a Farina Magnette – fate rather thrust it upon me. Of course after seeing Wayne and Dee Johnson's Farina Magnette at the North American MGA Register GT28, I can't say I wasn't at least a little bit interested. Here's how it happened.

A couple of months ago, my Z Magnette buddy, Grant Howlett, contacted me: would I be interested in a rough 1963 Farina Mark IV Magnette currently languishing in Charlottesville, Virginia. This is a no-brainer, folks; if it has an octagon on it, I want it!

So it was arranged that Mr. Son of Original Owner called me. Based on his description, I agreed on a probable price somewhere between $500 and $1000. But he hadn't seen the car for some time himself, and the car had been modified in ways beyond his imagination. And perhaps he hadn't noticed the effects of eleven years of benign neglect, because he was off somewhere else for those eleven years benignly neglecting it!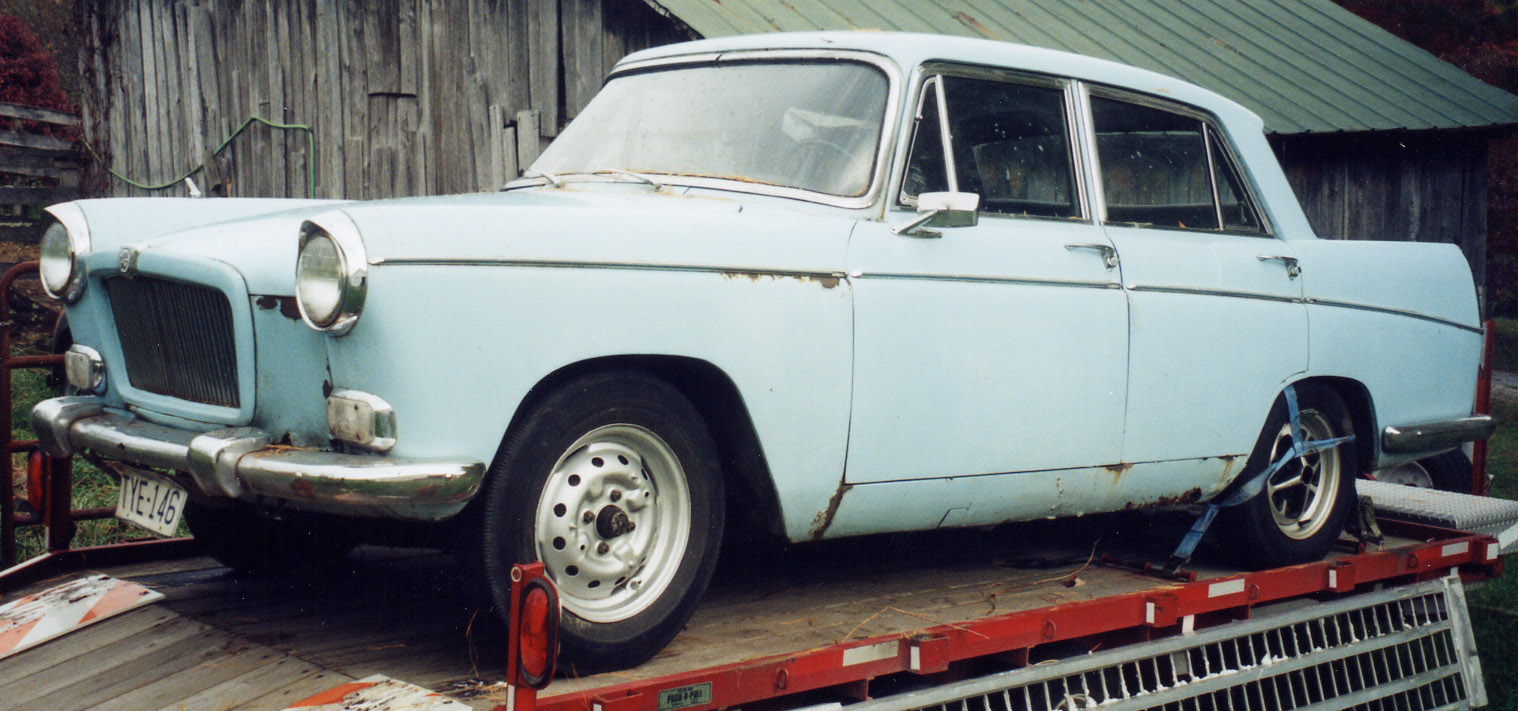 Hurricane Isabel happened by and was miffed by the miserable Magnette in her path. She left a reminder in the form of a large tree limb across Maligned Maggie's right front wing.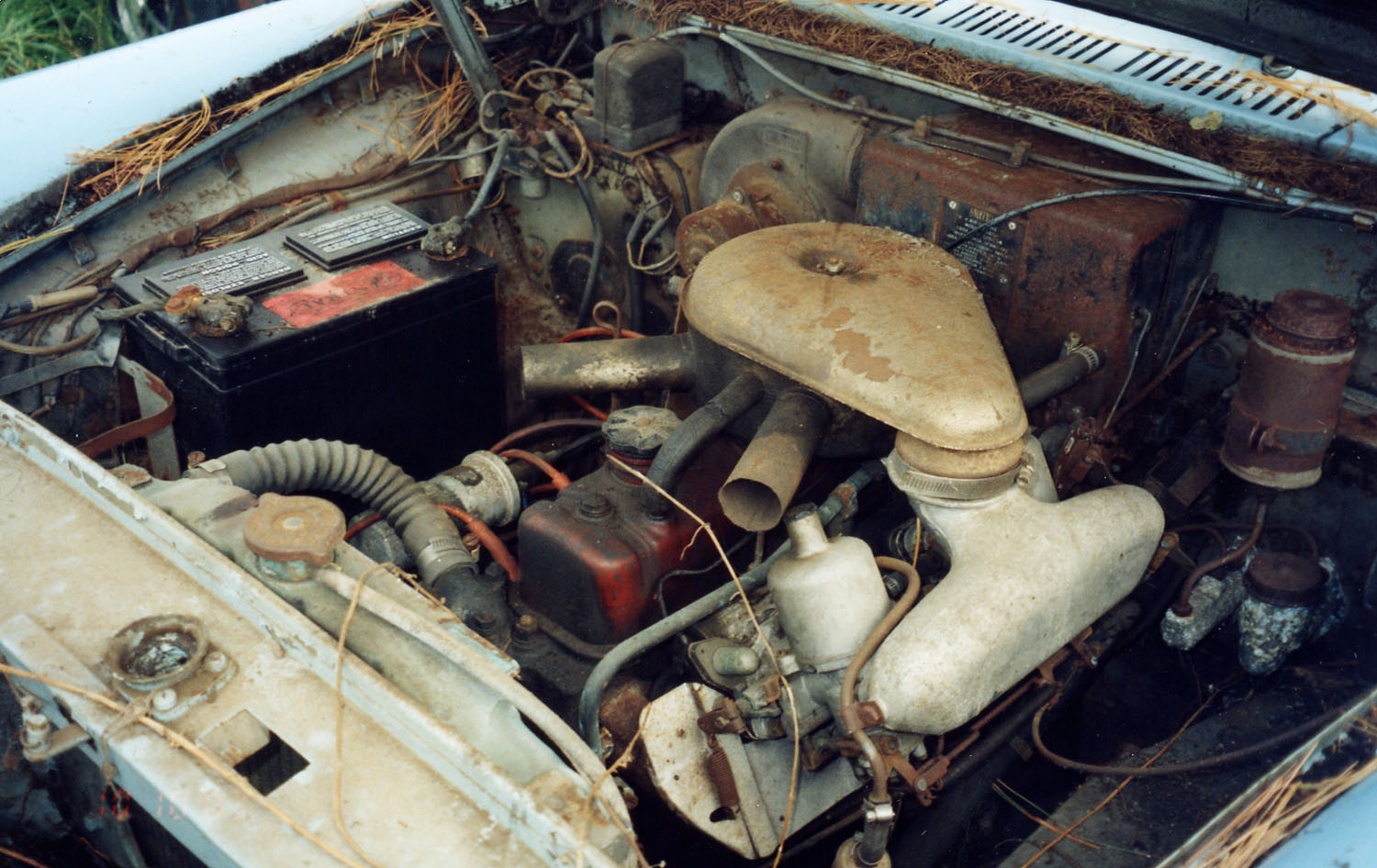 With this last straw, Mrs. Original Owner evicted it from Mr. Original Owner's backyard. She called upon Mr. Ignorant Wrecker Operator, who snagged the forlorn Farina by the track rods and dragged it out of Mrs. Original Owner's ivy patch on four flat tires and three frozen brake drums, badly bending the track rods and leaving the car severely pigeon-toed. He then deposited it at a neighborhood service station where it was no less unwelcome even though it was adorned with a good deal of Mrs. Original Owner's attractive ivy. Due to the combined effects of neglect, the wrath of Hurricane Isabel, the comparable wrath of Mrs. Original Owner, and the caprices of an ignorant wrecker operator, this car now featured:
four flat tires
three frozen brake drums
two very bent track rods
and a large dent in the right front wing.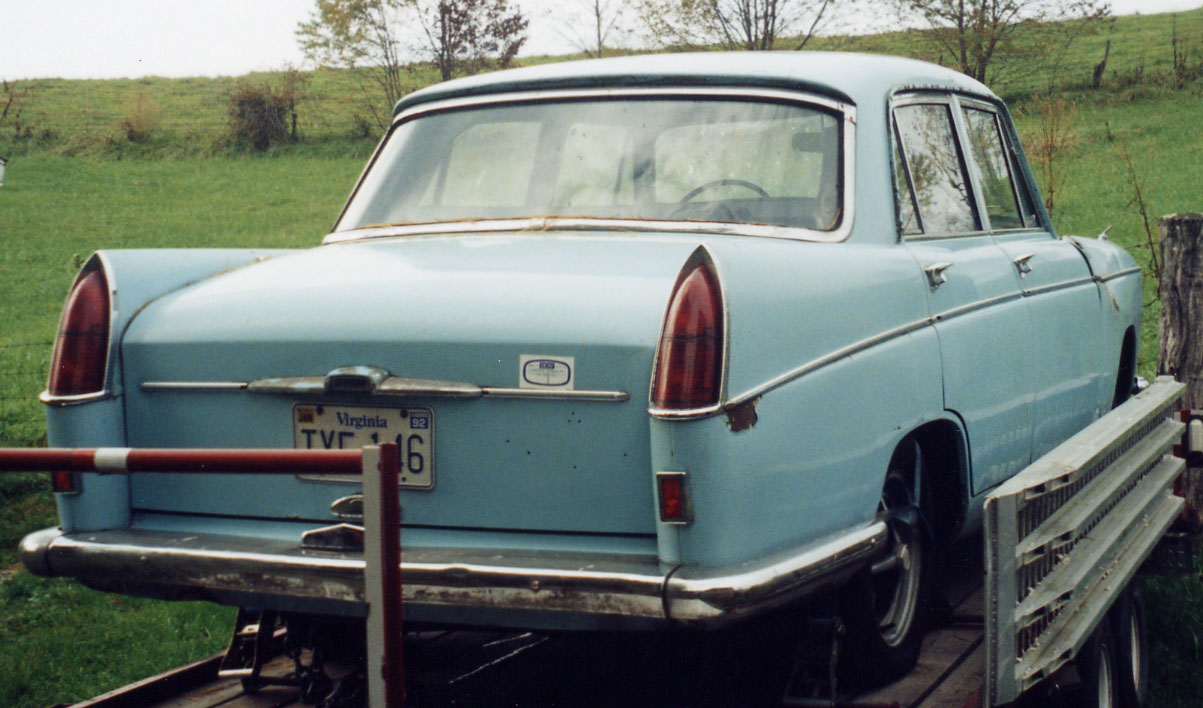 This was not quite the car that had been described to me, so I adjusted my offer: "Well, the car really isn't really worth anything to me", said I, adding in jest that of course I'd be willing to haul it off on my trailer for nothing.
His reply: "That would be fine"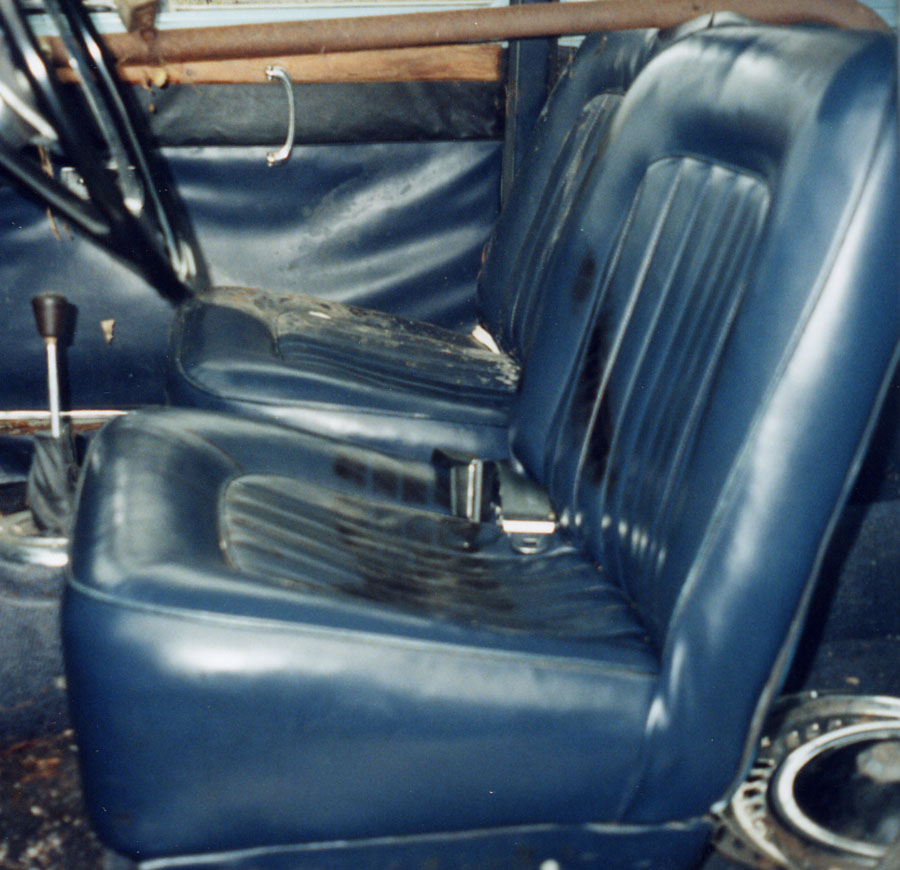 Yes it is an MG. Well, sort of... It was not built at Abingdon. But, having a 1622 engine, it is an MGA variant…sort of. Navigator Florrie had good reason to grumble a bit over the impending arrival of a ninth four-wheeled resident at our Sinking Creek Home for Wayward MGs. But then she saw it. Her eyes brightened: "You aren't going to sell it are you!"
I have a good title for it and full history. The leather upholstery shows no cracks or tears. I've since discovered that it is one of just three Mark IV Farina Magnettes in North America. I've located all the parts it needs, and I got its 1622 running for the first time in eleven years. After 25 minutes it was still holding 60# oil pressure at a fast idle. What's more, Florrie and I have rather fallen in love with the silly old thing.
And no, Florrie, I could never sell it.