MG SALOON DAY 2005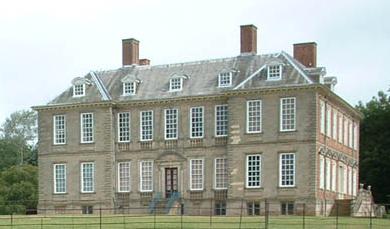 at Stanford Hall in Leicestershire on Sunday 3rd July 2005
Another fantastic day for the club with good weather and loads of great cars gleaming in the sunshine. New this year was a really strong showing from traders who ensured that there was a huge range of new and used spares at remarkable prices for a wide range of the vehicles present. Our friends in affiliated clubs also turned out in force, helping the day run smoothly.
We believe that shows like this are critical in ensuring the survival of these important British cars - and it's a fun day out, too!
Here are the pictures (click on images to enlarge):
---
Metros
---
Maestros
---
Montegos
---
Pre-1980 cars
---
Post-2000 MGs
---
Rovers
---
Club Stands - thanks to all clubs and forums who supported this event
---
Timeline of MG Saloons - MG Saloons from the 50s through to 2005 were represented
---
Have we missed your car? If you went to MG SALOON DAY 2005 and you cannot see your car above - then send a picture to the club via e-mail and we'll post it up.
---
Photo credits: thanks to Jonathan Sellers, Lee Lord and EuroRover Owners for supplying additional photos.
Special thanks to Richard Murphy for his help constructing this page.