Home

> Past Events > Totally MG 2006

Totally MG
at Sandown Racecourse, Surrey on 15th October 2006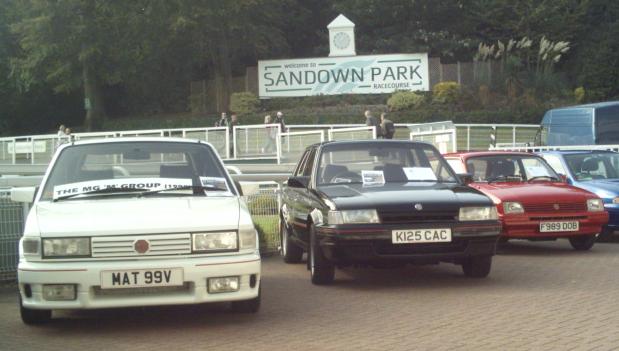 Totally MG is organised jointly by the MG Car Club, MG Owners Club and the Octagon Club. Epsom Area MG Owner's Club organised a fantastic timeline and were kind enough to ask the MG 'M' Group to contribute three cars. Here are some of the pictures we took on the day:

A full review will follow in the Winter 2007 issue of Forward! magazine.

---
Home

| Events Calendar | Past Events