MG News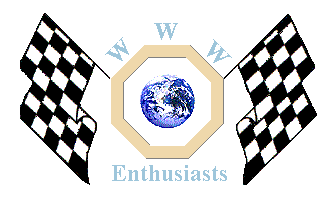 Click here to add your MG News.
---
1st October 2010
ABINGDON'S MG Car Club is staging the largest ever MG event on 16-17 October 2010 to celebrate the factory-formed club's 80th birthday.
So far, sixty-eight Worldwide Clubs have confirmed their participation in MG80!, which will see the Worldwide MG community come together to mark the MG Car Club's 80th anniversary.

And with plenty more Worldwide MG Clubs expected to join the celebrations this weekend, MG80! is on course to be the largest Worldwide classic car event in history.

Indeed, with MG Car Club events now scheduled in New Zealand, Australia, China, South Africa, Europe, North America, Canada, Alaska and South America, the celebration will be truly global!

Events range from a race-meeting in Tasmania, a road-run in Argentina, a midnight Gymkhana in Auckland and a Dinner & Dance in Lincolnshire - with plenty of innovative meets planned throughout the World.

Perhaps most exciting is the news that MG factory workers in China will be staging an event to celebrate the MG Car Club's special birthday.

The official google map for the event can be viewed by clicking here

Indeed, the passion for the MGCC is epitomized by the MG Car Club's Danish centre, which will be driving a trophy to Abingdon over the weekend to commemorate the event.

The MG80! event will use a geographical timeline on Google Maps. Points on this line will show the progress of events and will be linked to photos and videos uploaded by clubs to well-known media hosting sites, such as YouTube, flickr and Panaramio.

MG Car Club General Manager Julian White said: "MG80! has gathered serious momentum in the last ten days and we're now on course to hit our eighty club target!
The Worldwide response has been incredible and we're hopeful that the sheer amount of people involved could mean the event becomes one of the largest Classic Car gatherings ever!
MG is Abingdon's most famous export, so we're naturally thrilled to be celebrating the MG Car Club's 80th birthday in this way.
My message to Worldwide MG Clubs is get involved - we want to see as many as you as possible enjoying your MGs on 16-17 October"





Back to the News content
---




Made in England