Win a car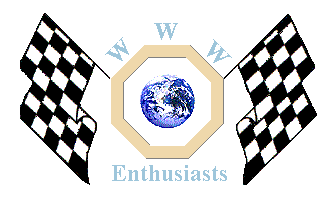 Click here to add your MG News.
---
9th May 2011
MG Midget To Be Given Away At 50th Anniversary Event!
THE MG CAR CLUB is preparing to hand over the keys of its coveted 'Star Car' - an immaculate 1972 MG Midget worth over £5,000 which one member will win!

Members who have joined the MGCC in the past 18 months, along with existing members who have assisted with recruitment, are in with a chance of winning the car, which will be given away on Sunday June 12th at Midget50 which takes place at Burghley House, Lincolnshire.

And there is good news for enthusiasts who are not yet in contention to scoop the prize as entries will continued to be accepted until 25th May.

The Star Car project, as always, has been supported handsomely by the Club's Trade Members. Indeed, the Midget's suspension, engine, interior and bodywork have all been enhanced significantly and one lucky MGCC member is set to inherit a very impressive tax exempt classic.

The MG Car Club's Star Car project has become well-known in Classic Car community with the MGCC already having given away an MGB GT and an MGF since 2008.

The initiative is continuing to gather momentum and the MKIII Midget has proved to be the most successful Star Car to date.

The Club is indebted to the following companies for their valuable assistance throughout the project - British Motor Heritage, Mike Authers Classics, Midland Classic Restorations, Peter May Engineering, Aldon Automotive, Move my motor, Midland Classic Trim, Scoprion Signs and Kennington Motors.

MG Car Club General Manager Julian White said:

"The Midget Star Car has undoubtedly been the Club's highest profile to date and it's exciting to think that an MG Car Club member will leave Midget50 with a Free car!"

"The Club is very thankful to all the Traders who have worked on the vehicle and brought it to such a high standard"

"My message to prospective MGCC members is simple - join the Club now for a chance to win this brilliant little car."





Back to the News content
---




Made in England