Motorsport News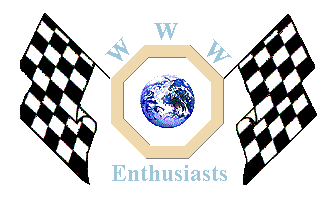 48th Birkett Six Hour Relay Race
Snetterton
Saturday October 31st - 1998
This race is a unique event in the world of motor racing and was originally conceived to give cars of differing performance the opportunity of competing on 'equal' terms in a long distance race; the concept has proved to be one of the most popular events in the UK.
I was invited to help in one of the two teams of MGBs. In the whole event there were 40 teams of different marques, each with a minimum of 4 and maximum of 6 cars in each. I was given the important job of making sure that the timing 'transponder' was fitted to the car before leaving the pits. Each team had two of these devices, one in the car out on the track, and one in the car waiting in the pits for the changeover. At the changeover I had to remove the transponder from the incoming car, and secure it inside the car that was due out next. It was important to get it in the right car! In the event of a car being stranded out on the circuit, we would have to retrieve the transponder, if not, this would have meant a lot of lost time in the pits! We were fortunate not to loose any cars, either through mechanical failure or accidents! I also spent some time on the pit wall deploying the laps times, to each of the drivers. Each driver would drive for about 40 minutes, the faster drivers perhaps a little longer, to get the lap count up; but not too long, as that could lead to disqualification.

When not on the pit wall, or getting out of the rain in the pit garage, I managed to get track side to take a few photographs.
| | | |
| --- | --- | --- |
| Team No:10 | Team Manager: Natasha Bell | Class B |
| | | | |
| --- | --- | --- | --- |
| A: | Natasha Bell | MGB Roadster | 1800cc |
| B: | Jeremy Rodgers | MGB GT | 1860cc |
| C: | Martin Watters | MGB GT | 1800cc |
| D: | Brian Playford | MGB Roadster | 1860cc |
| E: | Lew Bergonzi | MGB Roadster | 1860cc |
| F: | Barry Sidery-Smith | MGB Roadster | 1950cc |
| | | |
| --- | --- | --- |
| Team No:9 | Team Manager: Brian Playford | Class B |
| | | | |
| --- | --- | --- | --- |
| A: | Richard Evans | MGB Roadster | 1860cc |
| B: | Andrew Young | MGB GT | 1900cc |
| C: | Mark Burnside | MGB GT | 1800cc |
| D: | David Beresford | MGB Roadster | 1860cc |
| E: | Brian Fish | MGB Roadster | 1860cc |
| F: | David Cakebread | MGB Roadster | 1860cc |
The race started at 10am and ran until 4pm, a total of six hours, and it rained for the whole the six hours. You will see from the photographs below how dark it was. There was a total four teams racing MGs. Teams MGB 1 & 2, the 'Millennium Midgets' and 'Girl Power', who were back once more. I followed their fortunes last year Girl Power 97

All Photographs have copyright to Kelvin Fagan



Results
The event is based upon a free relay system. Based upon information provided and many years of experience, the handicappers decide upon which team they consider will complete the most laps - this is the 'Scratch' team. The other 39 teams are given credit laps according to their estimated performance in comparison to the Scratch team and these laps are added to those actually completed. Should the Safety car be used, as it was for a total of 1 hr 36 min, then the credit laps a proportionally adjusted. The final result can be affected by team tactics, as well as the performance of the cars. Faster cars in a team will watched so as they do not try to race more than their permitted laps For many the result seemed unimportant, just taking part was satisfaction enough. There are two sets of results, Scratch & Handicap

Scratch:
198 laps - Gold Arts - Caterham 7s
197 laps - M People - BMW
194 laps - Electrifying Elises - Lotus
Handicap:
190 laps - Team Longneck - Austin Healey 3000
188 laps - Big Healeys - Austin Healey 3000
188 laps - The Stockers Return - Peugeot/Suziki/Ford
This is how the MGs finished
| | | |
| --- | --- | --- |
| Millennium Midgets | Handicap: 203 laps 13th | Scratch: 180 laps 23rd |
| MGB Team 1 | Handicap: 197 laps 28th | Scratch: 178 laps 29th |
| MGB Team 2 | Handicap: 195 laps 33rd | Scratch: 173 laps 34th |
| Girl Power | Handicap: 192 laps 35th | Scratch: 168 laps 38th |
The Birkett Six Hour event is put on by the 750 Motor Club

More Motorsport




---




Made in England