Golden Jubilee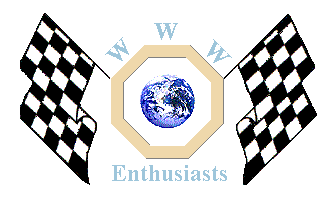 Click here to add your MG News.
---
31st May 2002
MG GETS THE MIDAS TOUCH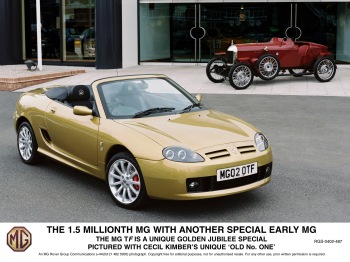 As the only truly all-British team at this weekend's British Touring Car Championships at Silverstone, MG XPOWER Hot Wheels Racing and WSR have chosen to commemorate Queen Elizabeth II Golden Jubilee by adding the Midas touch to the MG ZS Touring car.
The screen headers on the cars of Anthony Reid and Warren Hughes, usually seen in vibrant green and XPOWER grey, will be replaced with jubilee gold and black for this special occasion.
In addition, the 1.5 Millionth MG – a Golden Jubilee commemorative MG TF 160 - will be displayed on bank holiday Monday by the MG stand at the Silverstone circuit. Finished in new Monogram 'Jubilee' Gold paintwork, it features Golden Jubilee emblems embroidered into the headrests and embossed into the wheel centres. It also carries the MG02 OTF registration.
The MG TF is taking part in the Queen Elizabeth II Golden Jubilee Cavalcade in London on Tuesday 4 June. The cavalcade departs from Horse Guards Parade, past Buckingham Palace and along The Mall from mid-afternoon.
Issued by MG Rover Group Communications

Back to the News content
---




Made in England