Motorsport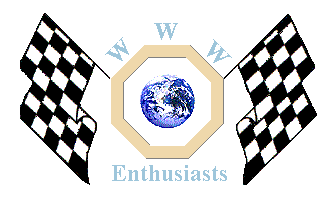 Click here to add your MG News.
---
4th April 2003
MG SETS FASTEST TIME AT BTCC OFFICIAL TEST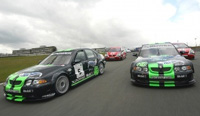 The MG ZS EX261 driven by Warren Hughes set the fastest time of the day at Brands Hatch, during the first official test session of the 2003 Green Flag MSA British Touring Car Championship season.
MG's new driver Colin Turkington finished in second place behind Warren before being pipped in the closing stages of the session by Matt Neal.  Commenting on the session Colin said: "Coming up against the other manufacturers was great and I'm pleased with the initial run. It shows that MG is really at the sharp end.  With the development work that's been completed so far the whole package is feeling good."
Team-mate Anthony Reid completed a strong performance in the MG and said; "It was a significant test for us today, particularly the chance to take a good look at all the championship contenders on the same track at the same time.  It's good to see MG at the top of the time sheet.  We've carried out a considerable amount of testing on the new tyres and things are now looking promising."
The first BTCC rounds take place at Mondello Park, Ireland on 20/21 April.
2003 Green Flag MSA British Touring Car Championship
Afternoon Test Session – 02 April 2003   
| | | | | | | | |
| --- | --- | --- | --- | --- | --- | --- | --- |
| POS | NO | DRIVER | CAR | TIME | LAPS | GAP | MPH |
| 1 | 6 | Warren Hughes | MG ZS | 49.219 | 48 | | 89.68 |
| 2 | 3 | Matt Neal | Honda Civic Type-R | 49.343 | 56 | 0.124 | 89.46 |
| 3 | 5 | Colin Turkington | MG ZS | 49.460 | 28 | 0.241 | 89.25 |
| 4 | 44 | Gavin Pyper | Vauxhall Astra Coupe | 49.519 | 33 | 0.300 | 89.14 |
| 5 | 2 | Yvan Muller | Vauxhall Astra Coupe | 49.574 | 74 | 0.355 | 89.04 |
| 6 | 8 | Paul O'Niell | Vauxhall Astra Coupe | 49.608 | 76 | 0.389 | 88.98 |
| 7 | 4 | Anthony Reid | MG ZS | 49.616 | 72 | 0.397 | 88.97 |
| 8 | 1 | James Thompson | Vauxhall Astra Coupe | 49.625 | 83 | 0.406 | 88.95 |
| 9 | 7 | Tom Chilton | Honda Civic Type-R | 49.649 | 69 | 0.430 | 88.91 |
| 10 | 20 | Phil Bennett | Proton Impian | 49.813 | 50 | 0.594 | 88.61 |
| 11 | 15 | David Leslie | Proton Impian | 49.832 | 59 | 0.613 | 88.58 |
| 12 | 21 | Robert Collard | Vauxhall Astra Coupe | 49.894 | 52 | 0.675 | 88.47 |
| 13 | 77 | Michael Brentwood | BMW 320i | 52.114 | 80 | 2.895 | 84.70 |
| 14 | 55 | Chris Ryan | Alfa Romeo 156 | 53.378 | 36 | 4.159 | 82.69 |
| 15 | 70 | Tom Boardman | Peugeot 307 | 53.490 | 25 | 4.271 | 82.52 |
Issued by MG Rover Group Communications

MG XPower

Back to the News content
---




Made in England