Motorsport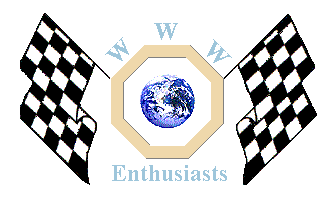 Click here to add your MG News.
---
6th September 2004
WSR RACE REPORT
Green Flag MSA British Touring Car Championship
Rounds 25, 26 & 27 ­ Snetterton
Race 1
Weather / Track: Sunny / Dry
Car no. 6 Anthony Reid Position: 8th
Car no. 8 Colin Turkington Position: 4th
The track temperature had risen to a scorching 31 degrees as the cars took their places on the starting grid. Anthony Reid and Colin Turkington lined up 5th and 6th respectively in their MG ZS'.
Anthony and Colin held on to their starting positions early on in the race but Colin soon made a move on his team mate to move him into 5th spot. Colin then battled with another youngster, Tom Chilton, who in turn was fighting his own battle with Yvan Muller. With Chilton passed Muller, Colin's attention moved to the red and white Vauxhall ahead of him. A brilliant move on the Frenchman into the Esses ensured that Colin finished the race in 4th place. Anthony drove a tactical race to bring the second MG ZS home in 8th place, guaranteeing him a second row start for the next race.
Race 2
Weather / Track: Sunny / Dry
Car no. 6 Anthony Reid Position: 2nd
Car no. 8 Colin Turkington Position: 4th
The second race of the day provided endless amounts of entertainment for the Snetterton crowd. Anthony made an excellent start and moved into second place behind Luke Hines. Some unorthodox overtaking by Yvan Muller dropped Anthony into third. He explained: "I have to question Muller's driving on that manoeuvre. I was heading into Coram at maximum speed when I was hit from behind. I was lucky to keep the car in control." Anthony pressed hard to keep his second place and also take the Harrier Zeuros Independent Trophy. He added: "For the engine of the MG ZS to be changed between races, in 45 minutes, is all credit to the calibre of the WSR team. We have some alterations to make to the engine mapping which should hopefully improve the performance for the final race."
From 7th on the grid it wasn't long before Colin Turkington was making progress through the field. Having completed four laps he was now sitting in 4th place fighting with Jason Plato and Yvan Muller. Unfortunately, Colin wasn't able to hold on to the position but still finished a credible 5th. After the race Colin said: "I'm happy to come from 7th on the grid and take 5th place. I had a good battle with Yvan but the extra ballast meant I just couldn't get passed him. The balance of the car feels really good, so I'm looking forward to the final race."
Race 3
Weather / Track: Sunny / Dry
Car no. 6 Anthony Reid Position: 5th
Car no. 8 Colin Turkington Position: 7th
Anthony drove a heavily ballasted MG ZS to finish the final race of the day in 5th. On the race, he commented: "I didn't get a good start and from that I found it hard to fight back as I was carrying an extra 42kg of success ballast from the previous race. You could say I'd lost it before it had effectively started." Anthony retains his lead in the Independents Trophy by 19 points and moves into third place overall with only three rounds remaining.
Colin also experienced a troublesome final race and finished in 7th place overall. After collecting an Independents points haul of 42, Colin retains his second place in that Championship.
Team Principal, Dick Bennetts said: "It's been a mixed weekend. Anthony gave a good performance in the second race and both he and Colin have collected valuable points towards the Independents Trophy but we still have some work to do to return to our winning ways. It's important for us as a team to focus on the final rounds of the season in order to win the Independents Trophy."
Next round of BTCC: Donington Park 26th September, 2004.

Back to the News content
---




Made in England