Longbridge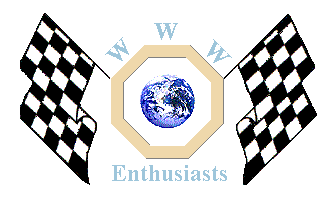 Click here to add your MG News.
---
16th December 2004
GEARING UP FOR 2005
Longbridge: With a clear goal of increasing worldwide sales, today MG Rover Group announces a strengthening of its sales and marketing organisation with a number of proven executives joining the team under Rod Ramsay, now managing director, worldwide sales and marketing. The new appointments include: managing director UK sales and marketing, UK corporate sales director, UK marketing manager and European sales and marketing director.

For the UK Robert Hazelwood joins as managing director UK sales and marketing and brings 22 years of motor industry experience to this key role. His previous roles included: managing director Maranello Concessionaires, head of Inchcape Retail, managing director Mazda France, and southern regional manager Nissan Motor GB.

Guy Jones has taken on the role of UK marketing manager for the MG and Rover brands. He joins from Kia where he was marketing director, following a successful career with Land Rover and Bentley.

Completing the UK team is Kevin Brown, corporate sales director. He rejoins the company after working for consultants KPMG and as head of strategy for the RAC. He had previously worked for Rover Group in the fleet organisation.

As the dealer network is expanded across Europe Paul Stroud takes on the new position of European sales and marketing director, moving from the role of commercial director UK. Stroud was previously head of brand strategy and communications and regional director Europe south for MG Rover.

"I am delighted we have recruited talented and proven executives into our front line team which only increases my confidence that we can raise sales worldwide in 2005," commented Rod Ramsay, managing director, worldwide sales and marketing.

As part of a company streamlining programme, sales and marketing has been established as a stand-alone organisation. In addition to the existing sales and marketing functions, the division will now have responsibility for aftersales and Phoenix dealerships.




Back to the News content
---




Made in England