MG-Rover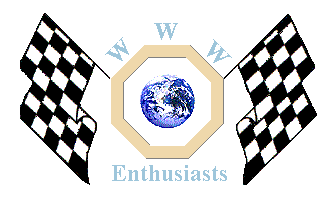 Click here to add your MG News.
---
22nd February 2005
MG ROVER SIGNS DEAL TO MEET END OF LIFE VEHICLE REGULATIONS
MG Rover today announced that it has signed a 10-year agreement to meet its long-term compliance with the new UK End of Life Vehicle (ELV) 'Producer Responsibility' Regulations 2005.

In partnership with Cartakeback.com Limited, MG Rover will provide owners with access to a national network of facilities that will ensure environmentally acceptable treatment of end-of life vehicles, optimising recycling of the cars and reducing waste.

As an incentive, all owners of complete MG Rovers will qualify for free take-back through the network from 1 January 2007.

Cartakeback is a joint venture company backed by a consortium of independent metal recycling companies. The network of Authorised Treatment Facilities (ATFs) will guarantee regulatory standards for de-pollution treatment and recycling of ELVs, and provide a Certificate of Destruction to owners.

Enhanced Cartakeback and MG Rover standards will reflect further operational and customer service quality requirements not stated in the regulations.

Rob Oldaker, MG Rover product development director, said: "We are delighted to be one of the first car companies to have complied with the UK ELV regulations.

"We make continued efforts in product development to restrict hazardous substances to within legal limits and to implement an ethic of 'Design for Recycling'. We now look forward to working with Cartakeback to ensure the actual re-use/recovery performance of our vehicles moves from the current levels of around 77 per cent to the new legislated targets of 85 per cent in 2006 and 95 per cent in 2015."

Growth of the network will develop across the whole of the UK during 2005, but the free take-back of all MG Rover Group's ELVs registered new from 1 July 2002 has already been implemented.

In keeping with the 'producer responsibility' rules, MG Rover 'legacy' brand cars manufactured before the year 2000, including: Austin, Morris, Triumph, Wolseley, Riley, and the original Mini, are also covered within this plan.

When the main free take-back regulation for all ELVs is invoked in 2007, MG Rover will have a car parc of approximately 2m with around 200,000 ELVs arising in the UK during that year.

The Regulations

The ELV 'Producer Responsibility' Regulations 2005 are due to take effect from the 3 March and will oblige car manufacturers to:
Register an 'own marque' ELV take-back network by end August 2005
Contracted ATF networks must meet average 10 mile travel accessibility to 75 per cent of last owners, maximum 30 miles
From 2006 onwards - meet 80 per cent re-use/recycling target, 85 per cent re-use/recovery target (includes 5 per cent energy recovery)
From 2015 onwards - meet 85 per cent re-use/recycling target and 95 per cent re-use/recovery target (includes 10 per cent energy recovery)
From 1 Jan 07, offer free take-back to all complete ELVs delivered to an own marque network ATF.

Back to the News content
---




Made in England