Germany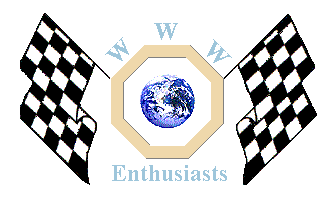 Click here to add your MG News.
---
19th January 2006
Invitation to the first Spridget meeting in Germany
I would like to invite all friends of the MG Midget or Austin Healey Sprite to the first "Spridget-Treffen" of the newly founded Spridget Register in Germany.
Some drivers of these nice little cars initiated the register this summer which has been unexpectedly well responded.
Meanwhile about 90 drivers - also from abroad- are registered. The membership is free, and those who are interested in any information or even to join please contact Marcus Pieper, Benhauserstraße 61, 33100 Paderborn, Germany. Email: Marcus.Pieper@t-online.de , homepage: http://www.spridgets.de .
Because of the big response there will be the first pure Spridget meeting in Germany, in the beautiful Westerwald from 23rd to 25th June 2006.
For the first time the Spridgets are in the focus of interest, what surely shall be exciting and familiar as well. Info and registration at: http://www.spridgets.de/mediapool/9/94774/data/Spridgettreffen_englisch.pdf
http://www.spridgets.de/mediapool/9/94774/data/Spridgettreffen_englisch_neu_2.pdf
Although this meeting as well as the register is not affiliated to a club, the MG Drivers Club Deutschland e.V. (and the MG Car Club Deutschland e.V. and the Austin Healy Club Germany too) will kindly support the event. Please forward this information via internet or your club magazine in order to get together cross-national drivers.
I am looking forward to lots of participants from abroad.
Octagonal greetings and a Happy New MG-Season 2006
Mathias
Mathias Tolle
MG Drivers Club Deutschland e.V.
International Contacts
Bergring 2
37139 Adelebsen
Germany
Email: International@MGDC.de
Tel.: +49 5506 7820
Fax: +49 12125 74615405


Back to the News content
---




Made in England
a/body>