Motorsport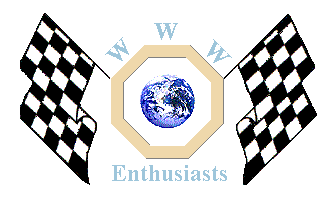 Click here to add your MG News.
---
18th July 2006
FISC EUROTOUR REVIEW 15/16 JULY 2006
NOT TOO HOT FOR GIBSON IN BLISTERING FISC EUROTOUR ENCOUNTER
Blistering heat and a circuit configuration somewhat removed from the classic GP tracks its drivers are more familiar with, brought some unusual results for the FISC EuroTour's visit to the Trophe Historiques du Pas de Calais at the Croix-en-Ternois circuit in France.
With the series' Bridgestone control tyres and their relatively standard brakes wilting in the three half hour races, drivers able to preserve their equipment, benefited to the detriment of those more aggressive.
Making the most of the situation was Englishman, David Gibson, taking two well judged victories, after many of the favoured runners fell by the wayside.
Ian Burgin, in his unique lightweight one litre Sprite, was unlucky not to win those races himself, but had the satisfaction of two fastest laps and a runner up spot in the final race.
This was possibly the most demanding of all the races, with temperatures skyrocketing and a constant battle between the top four drivers.
Making best use of his brakes and tyres on the hot, tight and twisty circuit was Peter Hiley, taking a close victory after two second places.
The next event is at Zandvoort over the weekend of September 9 and 10.

Back to the News content
---




Made in England