Motorsport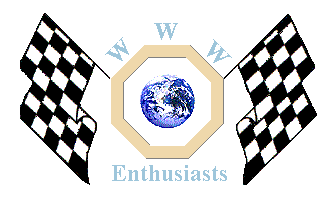 Click here to add your MG News.
---
11th September 2006
FISC EUROTOUR - REPORT FROM ZANDVOORT - JOHN MOON
11th September 2006
SATURDAY AND SUNDAY 9/10 SEPTEMBER 2006
TWO OUT OF THREE AIN'T BAD
Adam Cunnington was unlucky not to take three outright wins at the FISC EuroTour's traditional Dutch weekend at the Kwik-Fit Classic GP at Zandvoort over the weekend of September 9 and 10.
Dutch drivers traditionally dominate the event, Michel van Kooten a circuit specialist who regularly makes a one off appearance just for this annual FISC EuroTour visit to the classic circuit.
Despite his lack of race experience, van Kooten claimed pole, Cunnington alongside him on the front row.
It was the Englishman however, who made the break, building what seemed like a safe lead until being hit from behind by van Kooten, who had made an over optimistic entry into Scheivlak. Cunnington was dispatched to the gravel, van Kooten managing to rejoin after a hairy spin and going on to take the win.
Determined to take revenge, Cunnington fought through from the back of the grid in race two to take a brilliant victory, repeating this in the third race from pole.
The most consistent performance of the weekend came from Englishman, David Gibson, who took third in race one, followed by two second places, the only man to remain in touch with Cunnington in the last two races.
Ian Burgin took second in race one and fourth in race two in his unique lightweight one litre Sprite, van Kooten only managing 6th in race two, but improving in race three to claim third.
Once again, the main feature of all three races were the phenomenal battles for the top ten places, trains of cars dicing within inches of each other throughout all three 12 lap races.
The next and final event of the FISC EuroTour season is at Dijon over the weekend of October 6, 7 and 8.

Back to the News content
---




Made in England