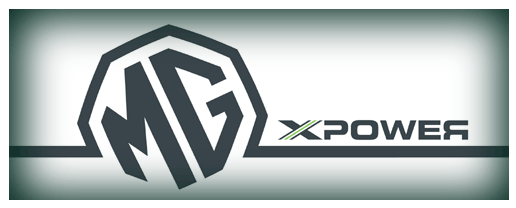 Thursday April 26th, 2001
At noon the press were invited to attend the world premiere of the MG motorsport programme.
This comprises of three cars and their teams:
MG Lola Le Mans Car (EX257)
MG ZR Rally Car (EX258)
MG ZS BTCC Saloon Car (EX259)
But this was more than just a 3 car launch; this was MG fully committed to an ongoing competition program. One that they have been absent from, for too long.
Rob Oldaker, MG Rover's director of product development gains a second hat, as Managing Director of MG Sports & Racing Limited and takes responsibility for the new brand MG X-power. He describes this latest competition initiative as "Outrageous fun for all".
Two Le Mans Lola cars will be built which will compete in the LM675 class that Lola won in 2000. Pre-testing will begin in early May, although Mark Blundell has already driven the car in Spain. Our best wishes to the Team at 4pm on Saturday 16th June 2001 at the start of the 24 hour race.
The ZR rally car starts its test program in June 2001 and will be piloted by the experienced Gwyndaf Evans, winner of the British title in 1996, who commented on the ZR's safe feel and neutral handling.
The ZS touring car will compete in the last three rounds of the 2001 season, starting at Silverstone on 8-10 September. The team will make a fully fledged attempt at the title in 2002. 2001 will be their learning year, but with the formidable combination of people and expertise the MG team has high expectations.
| | |
| --- | --- |
| Greg Allport - Brand, Product and Motor Sport Communications Manager | Gordon Poynter - Director, Communication |
One minute silence
A one minute silence was observed for former Formula One driver Michele Alboreto. He was killed in a car crash in Germany at the age of 44.
Alberto, who won five Grand Prix races during the 1980s, was testing an Audi R8 on the Lausitzring circuit.
Last season he was a member of the Audi team which finished third in the 24-hour Le Mans race.