Welcome to the MG Car Club Lincolnshire Centre
The tool bar above will guide you to the following areas.
Home: This will naturally return you to this page
Calendar: This will open up our calendar of events for the next few months/year
Events: Here you can view reports and photos of past events and see future dates
Contacts: Who to contact if you have a query (Committee)
For Sale: If you want to buy or sell parts and cars then let us place your add here (small charge for non members)
Natters: Choose which of our monthly meetings are close to you
*************************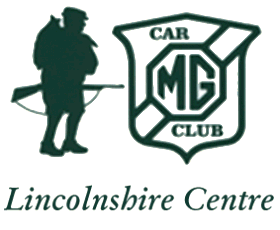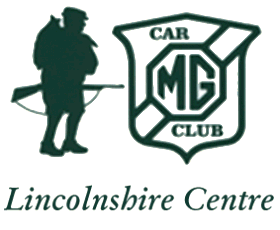 *************************
Time to Celebrate
I have great pleasure on behalf of the Lincolnshire Centre in congratulating our friend Richard Withington on being awarded his 50 year membership of the MG Car Club

Presented to Richard by Club President John Day
************************
New Feature
Watch our video demonstrating an Auto Test and a Scatter Rally here
*************************
We now have a facebook page called "mg car club (lincolnshire)"
not everyone's cup of tea, but for others hope you will join and speak with friends in the mg community
Please no politics or other contentious subjects, simply friendly chat with mg content and latest news
many thanks to john simpson for his efforts
*************************
ALL OUR MONTHLY NATTERS WILL BE MEETING EACH MONTH AS USUAL
SO WHY NOT JOIN IN WITH YOUR LOCAL GROUP
New Venue for Admiral Nelson, now at the Red Cow Inn Fishtoft Boston see below
One of our major awards during the year is the Hall's Garage Rose Bowl. 1st Round Abbey Lodge Monday 14th May
To win it a competitior must gain as many points as possible at the Landlords Choice described below
If you would like to compete for the overall award please note the dates of each Natters event.
Each monthly natter holds a Pride of ownership once a year that gain points towards an overall award at the year end dinner dance
Wolds Natter Cross Keys


Wednesday 1st August

Ferryboat Inn

Tuesday 28th August


Red Cow Inn

Thursday 23rd August
**********
LUNCHEON CLUB
18th July
Richard & Vicki Withington
01949 844066
r.withington@btinternet.com
Sunday 5th August 2018 - Revesby Country fair Display
Contact David 01790 754774
davidstonehouse1@btinternet.com
**********
Boston Classic Car Show
Rover Day
Sunday 12th August 2018
A great day out with all kinds of Classic Cars at the major classic car show.
Our Contact David would love to put a great display of MGs together to attend this show and demonstrate our club
For more details and wish to attend please contact David Stonehouse 01790 754774.
davidstonehouse1@btinternet.com
**********
Lincolnshire Poacher's Concours Show
19th August 2018

*****************
Take a look at the fabulous venue
here
*****************
Entry and info form
here
in pdf
Set within spectacular gardens, Doddington Hall, Doddington, near Lincoln is an example of a fine late Elizabethan mansion house and is, for the fifth year, the venue for the MG Car Club Lincolnshire Centre's flagship event sponsored by Peter Best Insurance, the Lincolnshire Poacher Concours and Pride of Ownership Show.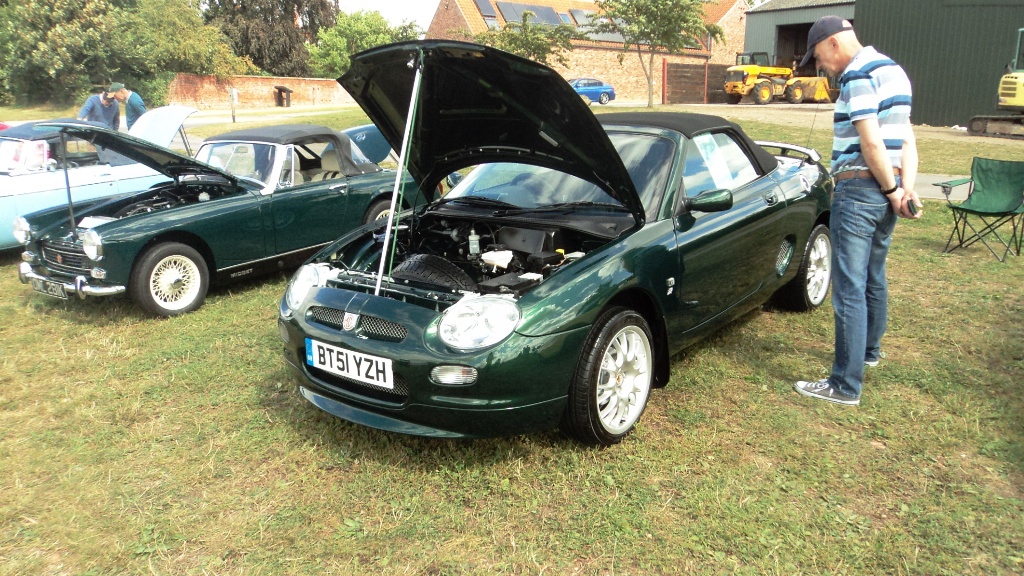 Last updated 5th August 2018
Read about our heritage on the History page . . .
---
Lincolnshire Centre is part of the MG Car Club. Their corporate information can be viewed by clicking here The main Club's details are as follows:-
The MG Car Club Limited Registered Office: Kimber House, 12 Cemetery Road, Abingdon, Oxfordshire, OX14 1AS Reg. No 962227: England
---
This website is being constantly updated and more photographs added as time permits. Please revisit us again to see more of what is happening in the Lincolnshire Centre . . .
We are indebted to members and friends of the Lincolnshire Centre for their photographic skills, especially Adrian Clifford, John Collier, Joe Connon, Joanne Craik, Geoff & Vicki Edge, Peter Ellis, Rob Ely, Simon Goldsworthy, Dave Grainger, David Griffiths, John Hebb, Tim Hoff, Rosie Hollingworth, Emma Kiteley-Connon, Andy Knott, John & Sheila Laurence, Alan Ledger, Ian Mackenzie, David Moir, Dave Noble, Roger O'Neill, Nigel & Wendy Pack, Keith Robinson, Steve Searson, Richard Sivill, Peter Skipper, Chris Smalley, Chris Smith, Russ Smith, Robert Taylor, Sandra Turner, Rodney Vigne, Robert Welch and Lynn Wright.
If you have a photograph, or more, you would like to submit for consideration, please send it as an email attachment, in jpeg format, with a caption.
Also, please feel free to comment on this website by emailing
To download Adobe Acrobat Reader, which you will need to open pdf files within this website, please click on the link http://www.adobe.com/products/acrobat/
---