November 23rd, 2016

With Christmas just a few short weeks away, the MG Car Club is the ideal place to shop for the perfect gift for the MG fan in your life.

The MGCC's merchandise range is your one-stop shop for everything MG related this year, with everything from mugs to models cars, T-shirts to Top Trumps.

The recently-launched MG Car Club Breakfast Brew is the ideal stocking filler at just £7, but why not add a large 'Keep Calm and Love MG' mug to go with it? The range includes a selection of mugs featuring cars as diverse as the iconic MGA roadster and the recently launched MG GS. Mugs start at just £3.

Away from our national drink, the Club range includes a superb selection of clothing, starting with a selection of MG and MG Car Club Polo shirts. The new 'Works' polo shirt, available in blue, grey and burgundy, features the MG logo on the left breast, with the legendary Safety Fast! motto embroidered on the right sleeve.

The T-shirts collection also includes shirts that feature the MGB and MGA. And you can keep out the cold this Christmas with the Club's new MGCC sweatshirts and fleeces, as well as the new cable knit cotton sweatshirt.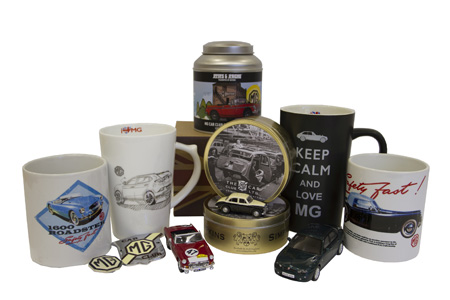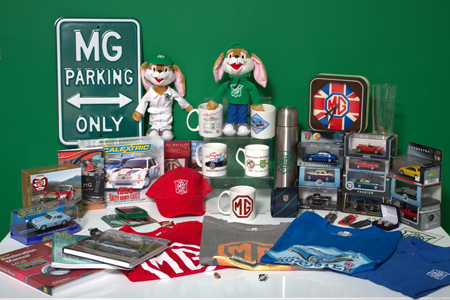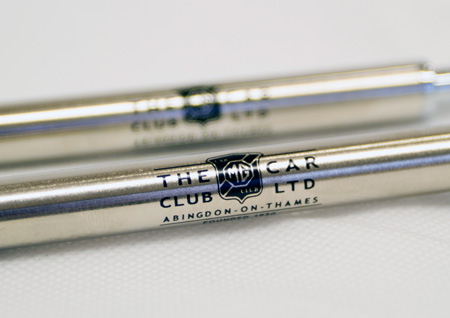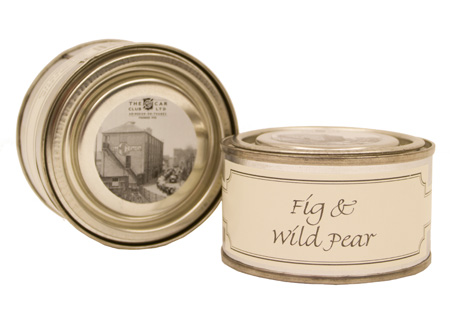 Both the cable knit and the 'Works' polo are available in both men and ladies sizes. The Club's new MG beanie completes the set and alongside the MG gilet there's no chance of you getting chilly in your MG this winter!
Christmas is of course a time for family, and what better way to spend time with the family that with a game of Top Trumps? The Club's Top Trump set contains 30 of the marques most iconic motors, from 1924 all the way through to 2016. Great fun and great value at a wallet-friendly £5.
For those looking to bring their love of MG into their home, the Club's collection includes a selection of exclusive advert canvasses, capturing classic MG adverts from the 1930s, 1950s, 1960s and 1970s covering everything from the PA, through to the MGA, B and Midget.
As well as our exclusive canvasses, the range also includes a selection of posters and prints, such as an MGB roadster print signed by none other than Don Hayter, MGCC Vice President and one of the key people behind the MGB's creation.
As well as wall art, there's also a selection of MGCC scented candles, and for those with a sweet tooth, there's tinned travel sweets, or for those more comfortable with nuts and bolts, chocolate tools! The tools, nuts and bolts are made from the finest milk chocolate and are produced here in the United Kingdom.
With a range of high quality, bespoke and unique items the MG Car Club's Merchandise Collection has something for everyone this Christmas, to place your order, contact the Club's Merchandise Co-ordinator, Ineke Sherman on 01235 555552.

Back to the News content
---




Made in England