Motorsport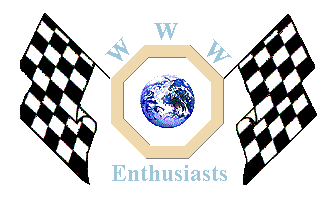 Click here to add your MG News.
---
27th March 2007
Border test a success for Beebe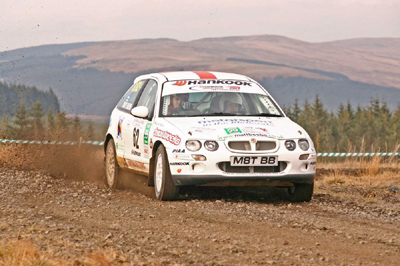 Nuneaton rallying sensation Matt Beebe showed that, despite over 3 months out of the car since Wales Rally GB, his talent and desire to succeed are as strong as ever. He competed on the tough Border Counties rally last Saturday finishing 1st 2 wheel drive car home and winning his class.
Matt, the reigning Class R3 British Rallying Champion, was using the Kielder forest complex based Border Counties Rally as a pre season warm up ahead of his planned title defence on the 2007 Tesco 99 Octane MSA British Rally Championship season opening Pirelli International Rally next month.
Using his trusty m3motorsport run MG ZR160 Matt, co-driven by Scotsman Neil Foulkes, experienced a faultless day, apart from damper problems early on in the event and eventually finished 25th overall and 1st in class - beating a Hyundai World Rally car in the process!
On Stage 2 the dampers went off and by the end of the stage the little MG was bouncing around like a kangaroo! There were some pretty big ruts near the flying finish and we crossed the line with the rear of the car well up in the air - it must have looked very spectacular! Apart from that she ran really well all day and I'm very happy with the result.
All in all the team were really pleased with how the day went and Matt can now look forward to the 2 day Pirelli International Rally with confidence now that Matt has re-acquainted himself with Keilder Forest.

Back to the News content
---




Made in England