Motorsport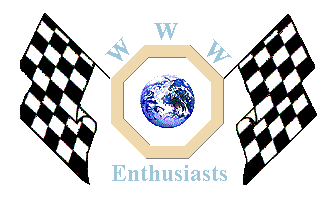 Click here to add your MG News.
---
17th January 2008
FISC EuroTour 2008: FISC EUROTOUR RETURNS TO SPA
European historic racing series, FISC EuroTour, is returning to the Spa Francorchamps circuit in 2008, offering the club or 'National' competitor a rare opportunity to race at this legendary venue.

Having established itself over the last 15 years as probably the most accessible way to race at the very best historic GP circuits, the series has notched up a record of competition at circuits such as Monza, the Nordschleife, Dijon and Zandvoort. Having been absent from Spa for the last two years, the recently revised Belgian GP track is now back on the calendar, much to the delight of FISC EuroTour's enthusiastic members.

Pieter Bakker, FISC EuroTour's founder said, "Monza was possibly the jewel in our crown last year, but Spa is a very special place and our drivers have been hankering to return. With another legendary circuit, the Nordschleife, also on the agenda, plus our other favourites, Dijon and Zandvoort, I cannot imagine how we could create a more perfect season of historic racing."

One of the most appealing aspects of FISC EuroTour is UK drivers may compete with the benefit of only a National A licence. Moreover, FISC EuroTour's 'not for profit' philosophy ensures drivers receive tremendous value for money, able to compete internationally for around the same, or often less than, the cost of a season of club racing in the UK.

A wide range of sub 2 litre Pre' 1971 saloon and sports cars are eligible to take part, with the needs of the competitor very much in mind, from scrutineering at one's own paddock space, through full team hospitality for the whole weekend and plenty of recovery time between race weekends, making for a low stress season.

Track time is also plentiful and far superior to that of the average UK championship. The Nordschleife weekend, for example, includes around 4 hours of circuit driving, the other meetings having two hours as a matter of course.

The FISC EuroTour season kicks off at Spa Francorchamps on the 16 May 2008 and there are still some places available.




Back to the News content
---




Made in England