Motorsport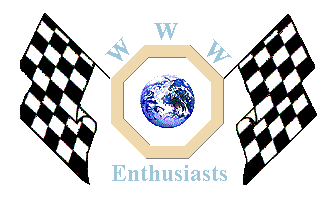 Click here to add your MG News.
---
20th January 2008
FISC EuroTour 2008: FISC EUROTOUR LAUNCHES PROFIT SHARE
European historic racing series, FISC EuroTour, is offering a unique 'profit share' system to its members who race in 2008.

As a 'not for profit' organisation, the FISC EuroTour determines its annual entry fee based on the likely number of entries for the forthcoming season. Should the income from the 2008 season exceed the cost of running the series, the surplus generated will be used to subsidise the entry fees of the 2008 members who race in 2009.

Pieter Bakker, FISC EuroTour's founder said, "We feel this is a very fair way to reward those drivers who appreciate the value offered by the FISC EuroTour and wish to stay loyal to the series. It should also encourage even more members to join and to see their involvement as a longer term one. Even without the profit share arrangement, we are probably the best value historic series on the planet. With this innovation, we will be impossible to resist for any driver of a well turned out classic sports or saloon car."

This year's series takes in the four premier classic circuits in Europe of Nordschleife, Dijon, Zandvoort and Spa, with UK drivers able to compete with the benefit of only a National A licence.

Sub 2 litre Pre' 1971 saloon and sports cars are eligible with an average of two hours track time at each meeting.

The FISC EuroTour season gets under way at Spa Francorchamps on the 16 May 2008 and membership places are available via the website, www.fisc-eurotour.org.




Back to the News content
---




Made in England