Motorsport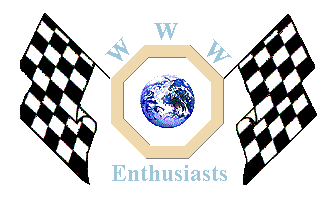 Click here to add your MG News.
---
26th June 2009
Web-site launch for ex-Works MG Midget '138 DMO'
www.138dmo.co.uk
The new web-site for the ex-Works MG Midget '138 DMO' is now up and running, although still very much 'work in progress'. There is a lot planned for the car in 2009 and it should be out on the circuits in August.
There is a section on this web-site for 'Other MGs' that Julius have owned and/or raced over the past 30 years. If you have any interesting information or photos on any of the following racing MG's, he would very much like to hear from you.
MGC GTS 'RMO 699F' ex-Sebring Works car that I discovered and brought back to the U.K
MGB Roadster 'KAE 155E' ex- Neville Marriner prodsports car, later the 1980 Willhire 24-Hours car and latterly in safe keeping with Jim 'Basher' Banham.
MGB Roadster '6594 AP' ex-Ray Dilley car - now believed to be in the USA
Pierce MG F2 (1951) Ex-Harry Peirce Soth Africa Grand Prix car, now racing in HGPCA & VSCC events
Rae Davis' MG Metro Challenge car - one of the original series/championship cars - sponsored in period by 'The Chelsea Workshop'
MG Magnette: 'SAMBO' 'TBC 993' - ex Rae Davis, Mike Yarnley etc etc
MG Magnette: 'FANNY' 'RVS 946'
MG Y-Type Twin Cam racer (The Purple Peril) Sold to Simon Robinson in the late '70s - is it still around?
Julius Thurgood
Landline 0044 (0)1926 885835

Back to the News content
---




Made in England