Travel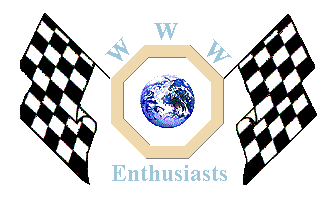 Click here to add your MG News.
---
22nd February 2010
Roy Locock Hits The Road Again
Around the UK in 30 days for MG Enthusiast who took on the World!

Roy Locock, the MG Car Club member who successfully completed a 39,000 mile Around the World trip in his 1977 MG Midget, is hitting the road again!

Oxfordshire based Locock received extensive media coverage in the latter part of 2009 when he successfully completed his mammoth journey, all of which was in aid of Unicef.

The 62 year old who survived earthquakes in Panama, waded through floods in Australia and dodged Taliban bullets in Pakistan is taking his MG Midget, affectionately known as Bridget, to meet fellow Classic Car enthusiasts.

Starting in April, happy go lucky Locock is embarking on a more sedate journey - a month long trip of the UK during which time he'll give a series of presentations to members of the MG Car Club.

Once again, proceeds from the tour will be donated to Unicef and combined with the substantial sum already raised.

Roy's tour, aptly titled "An Evening with Miss Bridget", will begin and conclude, at the MG Car Club's recently extended headquarters in Abingdon, the site of the old MG factory. His UK journey will see him give presentations throughout the UK - including a talk in Scotland.

Locock has condensed his 18 month journey into a rip-roaring two hour presentation. The former telecommunications engineer will recall tales that will set tongues wagging, jaws clanging and heads shaking!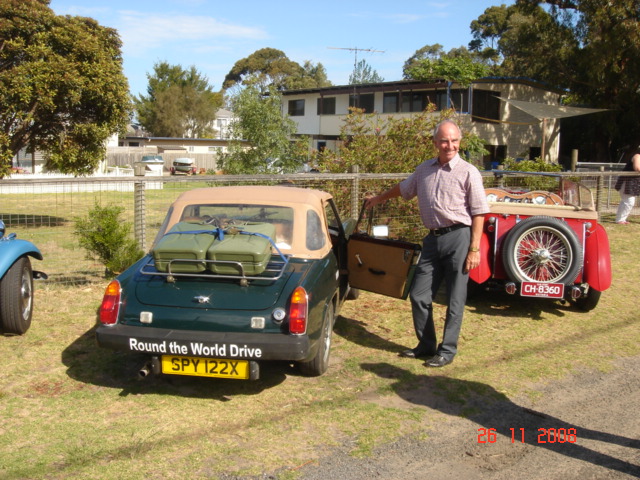 An excited Locock said:
"Since I've been back in the UK I've had several requests to attend MG Car Club meetings to relate my adventure around the world. Rather than tackle these on a piecemeal basis I spoke with the MGCC to see if a tour could be arranged and I'm delighted we've been able to lock in so many dates.
I know how much passion there is for MG up and down the Country and I'm hoping the tour will prove extremely popular.
Of course, there were many experiences throughout the trip that raised the adrenalin levels. These included my brush with the Taliban, the meteorological extremes of Australia and earthquakes of Panama. Some events were actually pleasant and I will try to give people as complete understanding as possible in the time".
The provisional tour is currently as follows, more dates are likely to be added.
MGCC Abingdon, Kimber House, 9th April.
Midland Centre, East, Loughborough 14th April
MGCC MG101 Lunch Group , 16th April
MGCC Anglia Centre, 20th April
MGCC Yorkshire Centre, 24th April
MGCC Tyne Tees Centre, 28th April
MGCC Caledonian Centre, 9th May
MGCC North West Centre , 11th May
MGCC Midland Centre, 12th May
MGCC Abingdon - Kimber House, 14th May

Back to the News content
---




Made in England