Dec 13th, 2016
MGCC Announce 2017 Race Dates
The MG Car Club is pleased to announce that it will once again be hosting the annual BMH classic 4 hour relay race at the Snetterton 200 circuit on Sunday 2nd October.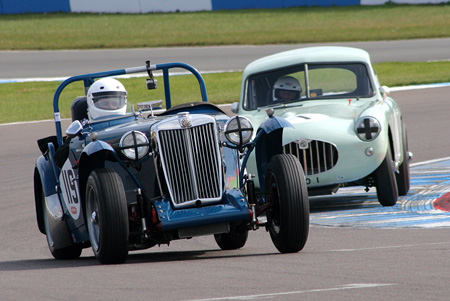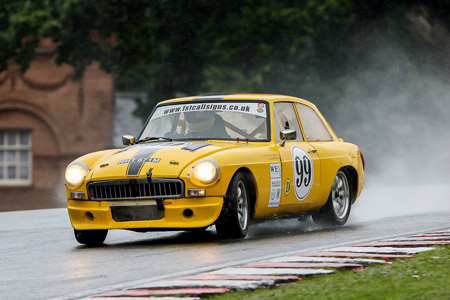 The MG Car Club is pleased to announce its dates for the upcoming 2017 race season.
Supporting every type of MG, the Club has been racing in many different forms since its existence and that continues today with seven race championships.
From Triple-Ms to MG ZRs and almost everything in between, the Club offers high caliber affordable racing that caters to every type of driver and their individual circumstances.
For 2017, the Club will be returning to the home of British Motorsport, Silverstone, for its annual MGLive! celebrations on 17th & 18th June at the Historic Grand Prix Circuit.
The season will get underway in the Midlands at Donnington Park on 9th April before heading to Brands Hatch for a full weekend of action on the 29th & 30th April.
Following MGLive! the Club will be at Cadwell Park on the 22nd July, and Oulton Park on the 2nd September with the season finale set for the 30th September & 1st October at Snetterton.
Race Competitions Secretary, John Hutchison said: "We are delighted to be running six race meetings again for 2017, and we're determined to carry on the success of last year's racing."
The British Motor Heritage 4 Hour Classic Relay Race will also be taking place at Snetterton on Sunday 1st October 2017. Now into its 13th year, the relay is open to cars of all marques and of 26 teams each consisting of up to six drivers.
"Snetterton was a brilliant setting for the annual BMH Relay Race this year, and we're hoping for the same in 2017. The variety of marques on show really mixes up the day and gives spectators something a bit different," John Hutchison added.
More information on MG Car Club racing and the BMH 4 Hour Relay can be found at www.mgcc.co.uk or by contacting John Hutchison on 01235 849738 and johnh@mgcc.co.uk.