News from America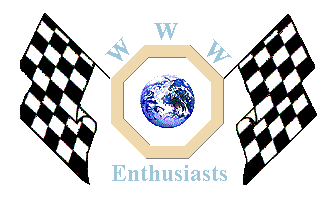 Click here to add your MG News.
---
Extract from April's MGCC publication - Safety Fast
A Lifetime of Herding 'B's
by Steve Hanegan
I can't remember very many times I have been without some sort of British car or another. Since I acquired my first as a sophomore in high school in 1971, my stable has included a variety of marques, the most favored of which is the MGB. All told I have owned four roadsters and a GT. My first was a 1970' spilt bumper' purchased one year old, with 13K miles, for the then princely sum of $850. Not a straight body panel to be found - the previous owner was a golf pro with brash driving habits (off and on the course). I discovered the joys of bodywork, the mystic attraction of a sports car on the opposite sex, developed an addiction to the breed and a penchant for, as the purists say, "non-standard" stuff. This car ended up with many coats of 1968 Cad "Beer Bottle Brown" with all of its chrome removed and brass plated! Very 70s but cute!
After dallying with some non-M.G. stuff, I found myself trading a Datsun for a '64 B because the previous owner could not figure out how to "make all of the electrics in the back work." After plugging all of the wire harnesses back together and remembering to attach that funny little ground wire at the rear license plate, I could detect no futher problems, so ... off I went! With this car, I discovered the true temperament of an old M.G. Things like: how loud a guy can be at 3am in a vacation resort parking lot by scraping the entire exhaust system of a 3 main on a big rock ..., the joy of death shake in the front suspension at precisely 57 mph..., a mysterious cough-cough-shudder-die and as soon as it was completely dead and completely stopped, all you had to do was simply turn the key, start it up and drive merrily away (just needed a break I guess)!
The next was a very short lived '67. I acquired this B as part trade for a Jag Mk II, and, I recall, was in turn traded for a very early '59 Sunbeam Alpine. It is very strange, the tastes some people have!
My favorite B of all was a teal blue '73 GT. Perhaps the only car I have ever purchased as much as the ownership of the car. I moved to southern California with only what I could pack in the Gt (you would be amazed...), crossed the country north to south 7 or 8 times and withstood the trauma of day to dat traffic life in San Diego with this car, and the only thing that could cause it to run less than flawlessly was an unfortunate (extremely rude) encounter with an uninsured California driver (but that's another story).
The latest is the '71 roadster that I currently drive. A $500 beast when it first appeared. For about a year and a half, my growing son thought it was a piece of "garage sculpture" and was quite amazed when I attached doors, wheels, etc... He exclaimed with 3 year old shock, "Daddy ... it's a car!" It is with this that I finally discovered the joys of Moss with their mail order parts, an M.G. that is a toy, not a daily form of transport, and the wonders of enjoying the fellowship of a club.
I find MGBs to be jolly good fun, reliable, inexpensive to repair and inexpensive to run. Most of all, they are a great way to enjoy the sheer excitement and adventure of a good car, top down, sun in the eyes, curvy road driving experience!

Back to the News content
---




Made in England