News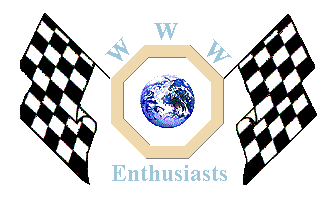 Click here to add your MG News.
---
Extract from June's MGCC publication - Safety Fast
Editorial
In this month's issue we feature the fearsome MGB that Alastair Crawford has created for National Sprinting and Hill Climbing, a report on our Oulton Park race meeting, and a couple of reports on Classic rallying, at home and abroad. The SVW Newsletter contains some unusual photos from the archives, and the Y and MGA Registers have their newsletters, as well as all the other essential reading you've come to expect.
The clash with Le Mans is unfortunate, but was unavoidable unless you'd have liked this weekend in March or October. Anyway there are no M.G.s at Le Mans, so for one year in many Silverstone is the place to be. Nonetheless it has posed some organisational problems, so if you are at a loose end, even for an hour or two, ring Club Office, or your Centre or Register to see if you could help out. If, on the day, any of you want to speak to me, or any other Club official or Director who is racing, better to wait until the racing has finished.
Thanks.
Another event where the Club will have a major presence is the Coys International Historic Festival, presented by Chrysler, at Silverstone on July 25th, 26th & 27th. You will have received the booking form in last month's Magazine. As far as I'm aware we will have a marquee and display of cars. M.G.s will be seen racing also, alas not as last year, in their own race. I shall miss the free food and booze that Chrysler lay on for the drivers - it would be very easy to get accustomed to! However my main purpose in highlighting this Festival is to say that there will be 6 hours of the racing on the Telly, 3-6PM on both the 26th and 27th July, but only on Sky 3. I can foresee a rush to subscribe! With the German Grand Prix on ITV at the same time the video machines will be busy. There will also be a direct comparison between old and new, to show us what we've lost!
Am I alone in thinking the RAC has taken a funny old turn? Sometimes Political Correctness produces some quirky results. The change to our Political colour could also herald some adverse influences on our activities, and hasten the end of leaded petrol. The abolition of the RFL on 25 year old cars could have a hidden agenda as well. Never has the F. B. H. V. C. been more important to us as it will be now. Please use you M.G. as much as you can and show that classic car users are responsible road users. Most of these cars are better maintained and less polluting than their modern counter parts, and the pollution involved in their production long dispelled by comparison.
A lot of you, indeed a majority of you I hope, look further than the navel of the M.G. Car Club for your fun, as many good events are organised by others. Someone else who does this is Geoff Shirt and his colleagues - the Kimber Run being an excellent and popular event. He has now organised The Art Deco weekend, based on the Midland Grand Hotel, Morecambe, on the 6th and 7th of September. The weekend consists of a Concours, a fashion show and a road run, with a dinner dance on the Saturday evening. Watch out for details, it sounds like a stylish weekend.
Another run popular with M.G. owners is the Norwich Union Run, taking place much as you read this. As I said, lots to look forward to.
I recently had a very enjoyable day out, at a Sprint at Cornbury Park, Oxfordshire, organised by Benjafield's Racing Club. A lovely experience of civilised low key, motor sport using Vintage, PVT and Classic cars, mixed with some moderns of an exotic nature, and old and new motor bikes. I hope to report on this in a future issue. I was a spectator there, I hasten to add.
Do you remember the great big fuss in 1992 that surrounded the attempt to create an umbrella M.G. Car Club in North Amercia? A good idea that was beset by arrogance on our part and misunderstanding in America and led to ignominious failure. I always suspected that this idea would not die and that catalyse change. Well it seems to have happened. A new M.G. group serving all Amercian M.G. owners has been set up, called the M.G. Drivers Club. It hopes to draw in the tens of thousands of M.G. enthusiasts in North America. Driving force of this organisation, as Director, is Richard Miller, well known M.G. Car Club member in the New York area. Details are obtainable from M.G. Drivers Club, 18 St Georges Place, Clinton, NJ 08808-1334, USA. Annual membership is $20. We wish it luck and success.
Writing this co-incided with my first race of 1997. In company with 15 other T-Racers, I enjoyed a day at Brands Hatch, organised by the Aston Martin Owners Club. A wet practice flattered to deceive me as it dried out in the race, when some dry weather cars and drivers got a bit faster! We were in a mixed field of cars, from Feltham built Astons, Bugattis Rileys, Bentleys and Austin 7s. The race was won by a big Aston, narrowly from Dave Clewley's TB, and two other Sprintex Blown Ts. It was the first time I've raced there since 1989, bit I won't turn this into a race report, as I will get told off for that, but leave that for another occasion.
Next month is our Heritage issue, with another story from Bill Price to look forward to. Looking further ahead we hope to bring you further people profiles, and an educational cross country drive. You cannot afford to be without Safety fast!, now can you!

Back to the News content
---




Made in England