News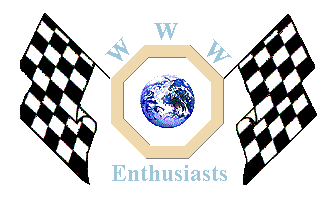 Click here to add your MG News.
---
Extract from August's MGCC publication - Safety Fast
News Review
The M.G. Car Club Ltd - Appointment of Chief Executive
The resignation of our Club Administrator, Lyn Jeffrey, presented your Board of Directors with a number of problems but also the opportunity to address some other issues. These included the instruction by Council to appoint an overall Chief Executive when finances allowed and the many changes in Club Office routines and responsibilities which had already caused an action to be placed on Lyn herself, Mike Hawke and Tony Bugbird to review office procedures and organisation. This was due about July.
Clearly, the time for a lengthy selection procedure was not available and it was fortuitous that a well - equipped person of proven track record and known loyalty to the Club was learned to be available. We are therefore pleased to announce that, as from the 1st. July, the Chief Executive of the M.G. Car Club will be Mr. Rob Gammage.
Mike Hawke
Chairman, M.G. Car Club
---
Trade Membership Scheme Relaunched
The M.G. Car Club TMS scheme is again in action, with a new list of businesses providing you with the spares and services you need. A new Trade Directory with the list of 1997 members will be issued to every member in the Autumn.

If you are currently in need of parts and services, look out for this logo which will start to appear on the adverts from the companies included in the scheme. Trade Member window stickers have also been provided and should be on display at the company's premises. When you contact them, let them know you are a Car Club member. If you are not a member, these companies can provide you with application forms and other associated Club information.
We would also ask that you report back to HQ, with the level of service you have received, as this is a true on the ground reflection on how they treat their customers. If you know of any companies who you consider suitable, please let us know and we will send them an application form.

---
EVENTS
Rivers Fletcher Talk & Film Show
Thursday 11th September 1997, 8pm in the Reigate area, Surrey.
Historic and Vintage, pre-war and post-war films - with great personalities, famous drivers and their cars. Rivers takes you behind the scenes from 1929. With motor racing, sprints and hill climbs and more!!
An entertaining evening for the true enthusiast and all the family. Some things never go out of fashion.
Tickets (at £8 each) are limited so please apply early with an SAE to Elizabeth Wigg, Melbourne Place, Plaistow, Billingshurst, Sussex RH14 0PT. Tel/fax 01403 871272. Please make cheques payable to:- E.A. Wigg

---
Exhaust Insulation Wrap leaves engines purring not pinking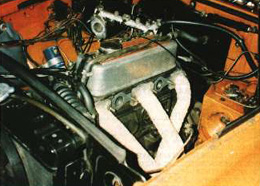 Pinking seems to be the bane of older cars and M.G. owner, Nigel Hedges, puts it down to a steady decline in the quality of today's petrol. Having owned my MGB for sixteen years from the days when five star fuel was available, pinking has been more and more noticeable especially in my Roadster under load below 2000 rpm. Not any more! Says Nigel. My MGB is now fitted with Exhaust Insulation Wrap from Agriemach and has proved to be an instant cure for the curse of pinking, and its completely safe as it doesn't contain any asbestos.
Even with a 74 degree thermostat, by the time engine was warm and heat from the exhaust manifold had started to soak into the carbs, with the original heat shield still intact and in place, the pinking was there. I had tried all the known miracle cures, but the solution was as far away as ever.
By insulating exhaust components, a higher temperature is maintained internally causing a faster exit velocity of the exhaust gases. This increases negative pressure also increases the flow of incoming air and results in cooler fuel entering the engine. Every 10 degree drop intake temperature raises horsepower by approx one per cent resulting in more power per litre with improved performance and fuel economy. Fixed by high temperature stainless steel Snap-Strap fasteners which do not need a spanner or a screwdriver.
For more information, contact Agriemach Limited, Unit 7 Ridgewood Industrial Estate, New Road, Uckfield, East Sussex 01342 713 743 (fax 01342 719 181)

Back to the News content
---




Made in England