DVLA Information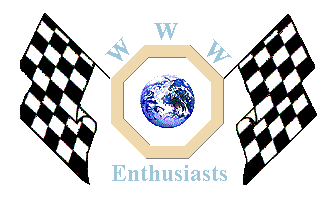 Click here to add your MG News.
---
Extract from August's MGCC publication - Safety Fast
V5 - Dual Notification & Statutory Off-road Notification
The dual notification scheme came into being on the 1st March this year, as a further refinement of the system in the fight against vehicle related crime. Under this scheme both the disposer and the acquirer must notify the DVLA of the transfer of ownership, using the registration document V5. The new V5 has additional detachable sections permitting this to be done, and the disposer will forward the completed document to the DVLA, handing to the keeper the V5/2 section for his retention. The DVLA will then forward the new V5 the acquiring purchaser.

The same system applies when disposing of a vehicle to the trade, except that the V5/3 section is used in this case. If you have an old style V5, as many will have, then the procedure as detailed on that document will apply (the old system) until the vehicle by transfer of ownership acquired the new type V5.

As from the 1st January 1998 it will become legally binding for an owner to notify the DVLA if he or she owns a vehicle that is off the road and untaxed. This will become known as Statutory Off-Road Notification, or as is the current practice of using acronyms SORN - or perhaps it should be SWAN in some cases! Be aware of this requirement, which we are sure will become widely publicised in due course, and is likely to attract a fine if the procedure is ignored.
DVLA
The DVLA brought to the Federation's notice, the fact that certain disappointments had occurred under the V765 scheme regarding applications for retention of original numbers. Vehicle restorations, by their very nature, take time, and during the down-time if no application has been made it will be possible that the DVLA will re-allocate the number to another applicant.

If you purchase a complete vehicle, together with the old RF60/VE60 (green or buff) registration book, you would be well advised to register the vehicle under the current V765 scheme, before dismantling it. This will permit one of the V765 inspectors to look at the vehicle in its current state, and verify numbers etc. and permit application to be made to the DVLA for retention or re-allocation of the original number. The declaration on the V765 reads I declare that I am the keeper of the above mentioned vehicle, which I have reason to believe is the same one that originally carried the registration number now applied for on a non-transferable basis. I confirm that it exists as a complete vehicle. I agree to produce the vehicle for inspection when required .

Your restoration can then proceed at whatever pace, safe in the knowledge that when the vehicle is ready for the road again application for a current tax disc is all that requires to be done on that front.

If you have any queries on this matter please contact the Rederation for further advice. Alternatively you should contact Ian Rendle who is the M.G. Car Club representative.

MGCC Home Page
See also MGCC Services
Official DVLA site


Back to the News content
---




Made in England