News from America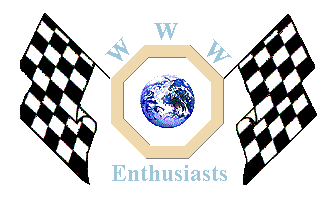 Click here to add your MG News.
---
Extract from October's MGCC publication - Safety Fast
AMERICAS
Nick Cox
Tel 01628 533149

A warm welcome is extended to Jim Ray of Georgia (MGB), Thomas White of Carnation (MGA & B GT), Wayne Hardy of Diboll (ZB & MGB), Mark Friedman of Allison Park (MGA), Michael McCann of Portsmouth Va (MGB), Bengt Lydell of Vista (MGB), Dale Pace of Fairfax (MG TC), John Difede of Hopewell Junction (MGB), David Bones of Plantation (MGA), James Ellis of Cincinnati (MG PA & TA), Gordon Birrell of Palm Coast (MG PA), Michelle McDevitt of Massachusetts (Midget), Reinout Vogt of Prospect Heights (MGC), David Schneeweiss of Williamville (MG DT), Carlton Schiller of Albany and Diana Johnson of San Diego (YA & ZB)
This month's article comes from MG Talk the newsletter of the Southeastern MG T Register, on the gathering of the faithful in Florida.

GATHERING OF THE FAITHFUL SOUTH
MK XXXI
HOLIDAY INN TITUSVILLE, FL, 32780
APRIL 25, 26, 27, 1997


This year our tour group was limited by various prior commitments, etc. A small group, Muffin & Scot Sewell and Don Harmer & Ellis Carfton left Thursday, stopping at Lake Park, where we were joined by Len & Martha Thomas for the trip to Titusville on Friday morning, arriving in the early afternoon. After greeting many old friends, and sharing the tales of the trips, we had an excellent barbecue dinner. The Saturday car show included over 85 M.G.s of all vintages, including Jerry Keuper's J2 and L type police car
The SEMGTR was well presented by Jon and Jan Gardner, TC, Tallahassee FL; Del & xxx Fruit, TF, Miami, FL; Hank & Bette Rippert, TD, Charlotte, NC; Lyle & Toni Jones, TD, Stuart, FL; Len & Martha Thomas, MGB, Stone Mountain, GA; Ellis Carlton, MGB LE, Chamblee, GA; Don Harmer, Muffin & Scot Sewell, TF, Atlanta, GA.
The rains came at the end of the Car Show and delayed the tour of the Space Center launch sites. Many of us went on to the Visitors Center and spent two hours seeing some of the many exhibits (not nearly enough time) before meeting the tour group at 3:00 o'clock for a tour of launch pad A where we saw the next shuttle being prepared for the launch at the end of May.
The huge "crawler" which transports the shuttle and its rockets and liquid fuel tank from the massive assembly building to the launch pad, was available for viewing from close range (underneath) and served as shelter from the rain for a brief time. It should be noted that one of the four mufflers for the diesel engines of this gigantic piece of machinery was larger that our "T"-Cars. It moves 15 million pounds over a mile on a special Georgia river gravel road, which it pulverises in the process.
Len Thomas diagnosed at a glance the problem with my TF that was causing a lot of black smoke on start-up with no smoke after running at speed. Len suggested that I might have a partially sunken float. Upon opening the float bowls, one was just flush with the liquid. Shaking produced the tell tale sound of liquid sloshing around inside. Luckily I was able to get a good used float for the H-4 carb from one of the flea market vendors. I was also able to find a good TF gas tank, without pinholes, for my project car. Ellis was kind enough to transport it back on his MGB's luggage rack, as it would have been impossible in the TF.
NOTE: These brass floats in the H-2 and H-4 carbs are not really repairable when they spring a leak, since the repair would require soldering the pinhole, which unless you know exactly where it is, and you have consummate skill you will add too much solder and it will float too low, causing you to run or flood. This is after you figure out how to get the gas out of the float.
The new floats often have leaks because of inexperienced workers. The problem is not evident until the float has been heated up by the engine, expelling some air by expansion. On cooling, a partial vacuum is created, sucking some gas inside. Lamar checks out all new floats by immersing them in hot water, and then allowing them to cool, and then applying the "shake test". Suggestion, carry a spare float, it can save your day. The banquet and awards dinner, Saturday evening, was a gala affair with a Mars trip centrepiece in each table. Don Harmer received a third place award in the popular vote with his TF 1500.
The trip back on Saturday was difficult, due to the stormy weather and torrents of rain that reduced speeds to a crawl. A minor problem of points pitting, delayed us briefly at Jacksonville. Quickly remedied by Len with a point file.

Back to the News content
---




Made in England