A Round-up of M.G. Competition News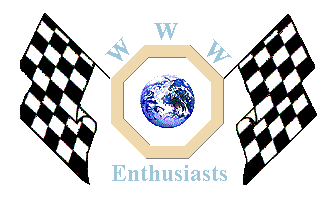 Click here to add your MG News.
---
Extract from December's MGCC publication - Safety Fast
MGF RACING LAUNCH
The club's exciting new MGF Abingdon Trophy, announced in last month's Safety fast!, was officially launched on a crowded M.G. stand at the London Motorfair in October and received an enthusiastic reception. Since then the Club has been receiving a steady flow of enquiries from prospective competitors.
The appeal of the series is that it will offer a unique opportunity for MGF owners to make a start in motor sport at low cost and with the minimum of modifications to their everyday road cars.
Early discussions with prospective competitors indicates that the idea of offering separate Championship points and awards for the races and the speed events will be popular - particularly from speed event enthusiasts from whom there has been a lot of interest.
In drafting the Technical Regulations, and with current MGF competitors in the club's popular Moss Norwester Open Speed Championship very much in mind, the Club has been looking at the implications of the Speed Championship regulations merging with MGF Abingdon Trophy. At first glance there appears to be some elements of the regulations which are not quite compatible (MGF rules detail basically completely standard cars in 'showroom' trim) but we may be able to find a compromise especially for MGF owners who have not modified their cars at all.
Similarly at the recent get-together of Race Championship Administrators (see report below), there was a move to see whether 1998 regulations for all - M.G. series (like the popular Phoenix Championship) could include MGF Abingdon Trophy cars allowing them to participate in more events.
The final touches are currently being put to the offical Abingdon Trophy regulations plus the list of dates for the series and these should be available in early December. Meanwhile, call Peter Browning at the Club Office for further information.
Those who want to compete in the MGF Cup, which was launched at the same time at Motorfair, should contact Rover Group Motor Sport on 0181 647 5757. The MGF Cup is for the high-performance ready-to-race MGFs built by M.G. Cars and is the series for the 'professional' driver with races at major British international meetings.
PRIX DES ALPES
Response to last month's preview of the Prix des Alpes Rally has been most encouraging with some 15 entries to date, many Members about to confirm their plans and already one M.G. Team nominated. A reminder that this is a unique touring assembly form 19th - 23rd July re-creating authentic 1960s Alpine routes. The emphasis is on the challenge and enjoyment of driving over stunning Alpine cols and sections and socialising with fellow enthusiasts rather than any performance or speed related competition. Entries cost £1,400 per car which is all inclusive of the week's hotels, dinners, authentic Alpine road book, rally plates, finishers awards, trophies etc. Contact Peter Browning at the Club for a brochure and entry form.
CHAMPIONSHIP ADMIN MEETING
An end of season meeting between the Club's Race Championship Administrators and the Race Organising Team ironed out a lot of useful points in preparation for the coming season.
Firstly, we at Club HQ, and we are sure all competitors, owe our Championship Administrators a big vote of thanks for all the behind the scenes hard work they put in - writing the rules, registering competitors, sending out regulations and entry forms, chasing entries and answering queries at their office or, more likely, at home in the middle of their dinner!
Inevitably, individual Championships push for the best package from the Club (more practice, longer races, cheaper entry fees!) and the Club has the difficult task of trying to rationalise requests so that we are fair to everyone. It is not easy, of course, to please all of the people all of the time - but we will do our best!
Starting in next month's Safety fast! will be a series on each of our Club's Race Championships mainly aimed at promoting each one to new competitors.
TRAINING DAY
Our Chief Race Marshal, John Watson, is inviting all marshals in the north-east to come to the Marshals' Training Day at Cadwell Park on Sunday 18th January. The day starts at 8.00 am and will include group instruction for observers, flags, incident Marshals and trainees. Novices are particularly welcome. A feature of the day will be the practical fire fighting demonstrations. The day is organised by the British Motor Racing Marshals' Club and supported by the RAC with official licenced instructors. If you can attend call John on 01507 602308 (work) or 450512 (home). His address is The Cottage, Hall Farm, North Reston, Louth, Lincs LN11 8JD.
INVITATION EVENTS
The Club receives a number of invitations to take part in other Club's events - some for race meetings but the majority for speed events for which there is always considerable support from Members.
Ensuring that prospective competitors have details of invited events may not have been addressed too effectively by the Club in recent times.
For next season we will therefore be publishing a list of invited events and contract names and addresses for regulations and entry forms in these pages. In addition if regular competitors would like to send us a pack of self-addressed stamped envelopes (A4) we will send out the regulations and entry forms as soon as they arrive.
We must point out, however, that we can only offer this service for invitations accepted by the main Club. In many instances Centres receive and accept invitations for local events direct, in this case competitors should contact their local Centre Competitions Secretary.
Peter Browning
Competitions Secretary

Back to the News content
---




Made in England