25 Year Exemption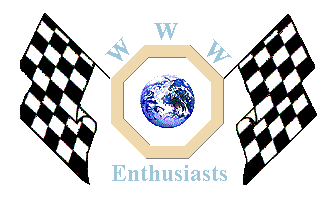 Click here to add your MG News.
---
How you could save yourself £150
My MGB roadster was first registered in February 1973, but I have proved that it was constructed in 1972 meaning that it is exempt from Road Fund Tax in the UK from January 1998, not 1999 as the DVLA computer would have you believe.

The law has changed again (March 1998) since this was written

If you think that you may be in the same position, you should check your chassis number which is also on your V5.

The following is a guide only, but if your chassis number falls before these numbers your car was probably constructed in 1972.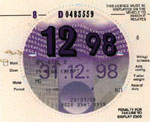 MG Midget - 129897
MGB Roadster - 307715
MGB GT - 310577

If it is constructed in 1972 you will need to get proof of the construction date. You can get a letter from BMIHT by sending them the appropriate fee and a copy of your V5 or if you already have a Heritage certificate this will suffice.
Address it to
Archive Department,
British Motor Industry Heritage Trust
Heritage Motor Centre
Banbury Road
Gaydon, Warks
CV35 0BJ


If you are a member of the MG Owners Club, they will be able to supply you with a letter, but you should check on the admin cost. They can be contacted by phone at 01954 231125.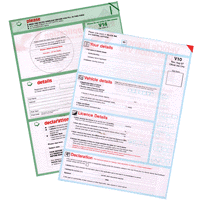 The next step is to take your V5, insurance, MOT certificate, current tax disc, and the letter (or heritage certificate) that proves the construction date to your local vehicle and driver licensing office (found in the phone book under 'Transport, Department of'). They will get you to fill in a V10 for a new tax disc, and will send the old back to the DVLA for a refund using a V14. The V5 will also be sent back to the DVLA for a change of status.
(When you first register your vehicle as Tax Exempt you must do it via a Licencing Office or Swansea, thereafter you can renew it at any Post Office etc as normal.)

**** A word of caution ****

The staff will look at your V5 and tell you that your car is not exempt because it is registered in 1973 and not 72, but you can tell them that it is the construction date that is important and that the letter that you have in your hand proves the construction date. The DVLA information form that refers to construction date is the INF34.
They back-date the refund and new licence to 1st January rather than from the beginning of the next month, which is nice, but I wouldn't leave it too long.
I hope that helps and saves you a years Road Fund Tax. If it does, congratulate yourself for reading this article, if not I am sorry, but maybe you will get your turn next year.

Back to the News content
---




Made in England