Books and Events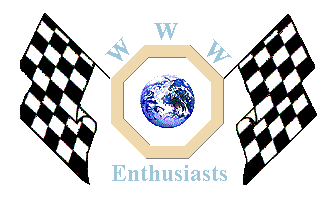 Click here to add your MG News.
---
Extract from February's MGCC publication - Safety Fast
BOOK REVIEW
M.G. Collectibles
by Mike Eliman-Brown
(Published by Bay View Books, ISBN 1-870979-87-7 £24.95)
Mike Eliman-Brown and I first met in about 1955 when we were both regulars at the South-Eastern Centre's natter at the Sugar Bowl, Burgh Heath. Even then he was more interested that the rest of us in the sidelines of M.G. interest. His cars had unusual and easily-remembered number plates, AJ 88, JJ 88 etc. They nearly always had something about them which marked them as special. I remember a Park Ward-bodied TA of which he was very proud but most youngsters in those days would have preferred the normal TA as it was lighter - and hence faster. It was from Mike that I learned of the pre-1939 M.G. Car Club magazines, The M.G. Magazine and The Sports Car. Fortunately such items were not in great demand and cheap to buy - when you found them. Now he has out his experience of over 40 years down on paper and created his own M.G. Collectible in the shape of this book.
The categories of M.G. "things" covered are;-

| | |
| --- | --- |
| Catalogues | Publicity material |
| Advertising | Art & Design |
| Books and magazines | Models |
| Badges | Memorabilia |

Each category is described chronologically from the early 'twenties to the present day, including 1997 items like MGF publicity material, bottles of Old Speckled Hen and books and videos which are current products.
The range covered is enormous. There is one photograph of Brian Kibble's collection of over 500 different models of the MGA. Photographing such small items can be different but James Mann's pictures of the models, sales brocures and catalogues are crisp, clear and true to colour.
Your mouth will water at some of the very collectible but unobtainables like the R-type model with fully working independent suspension and removable knock-on wheels, the 18/80 sales catalogues and indeed most of the pre-war literature. Fortunately some of these items can be obtained in reproduction form from Malcolm Green, the Triple-M Register Librarian. Even if you are not a collector, this is a good reference work. It lists and pictures much early material. Study will enable you to recognise anything you may have the good fortune to find in places like your local jumble sale or boot fair. You can note the gaps in the M.G. books on your shelves and give hints to your family as to what might be welcome as a next birthday present.
There are appendices listing Sales Material, Books and Models. These are pretty comprehensive, nearly 350 models of the MGA being listed for example. This is a superbly-produced book, and it is, itself, a collectible. The main danger of buying it is that those one or two M.G. models you may have are then viewed in a new light as the basis of a collection. Then, if the bug bites - look out.
M.B.H.
---
M.G. The Untold Story
by David Knowles.
(Published by Windrow and Green. ISBN 1 85915 051 9 £39.95.)
This could be defined as the definitive tome in the history of M.G. David Knowles, V8 owner and Club member, has produced a studious, yet entirely readable, story, decade by decade, of the behind the scenes and human interest side of a motor car factory's development from the semi agricultural methods of the 1920's to the electronic and computerised methods of the 1990's. He describes the factories, the cars and the men and women that combined to form the amorphous creation that became the Abingdon Spirit. Quite what this is is hard to define, but it formed in the late 20's and early 30's, grew in the immediate pre-war years and reached its apogee in the 1960's. It remained in the gloom of the 70's and 80's, and is now manifesting itself in Longbridge, after flowering briefly in Cowley in the early 90's, as M.G. Cars gradually came to life again.
The author relates this history, warts and all, with lots of photos, many never seen previously, of people, cars and prototype and development M.G.s, especially those that led to the production MGF. It is a superb publication, my only gripe being the lack of full stops in M.G.. Cecil Kimber would not have liked that either, but otherwise I think he would have approved of this book. An essential to any self respecting M.G. owner, or student of the wider scene.
A.P.W.
---
Advertising M.G.
Complied by Daniel Young.
(Published by Yesteryear Books Volume 1 ISBN 0 9511760 6 4, Volume 2 ISBN1 873078 08 0)
The two volumes cover 1929 to 1955, and then 1956 to 1992. There are both fine compilations of the various advertisments that appeared throughout the motoring press during those years. "The Light Car & Cycle Car", "The Motor", "Autocar" and M.G. Car Company items are all featured. Most of them are well known but one or two will make you think. It is interesting to see that the phrase "space, grade & pace" was originally used by M.G. in 1937 before it was kidnapped by Jaguar, and some of the artwork is a sheer delight.
They would make a fine addition to any M.G. library. Originally issued in 1992 at £9.95 each, they are now available from M.G. Car Club HQ for just £7.25 (including p&p). When ordering, please ensure you indicate which volume you require. Please allow 14 days delivery.
---
Events
Magnettes-and-Steam - Easter 1998
The MG Car Club Z and Farina Magnette Register will be holding its traditional Easter magnette meeting at the Kent & East Sussex Railway, at Tenterden in Kent, on Easter Sunday, 11th April, from 11.00 a.m.
All owners of ZA, ZB and Farina Magnettes and similar cars are welcome. The event is a totally informal social gathering with no concours of driving test activities.
Further details can be obtained from Andrew Brock (Register Chairman), telephone on 0181 699 6532 (evenings), or write to 83 Boveney Road, Forest Hill, London SE23 3NL.
Bristol Classic Car Show 7th & 8th February
The Footman James 19th Bristol Classic Car Show is now one of the longest running and best attended shows in the country. After 17 years in the city, the organisers retained the name but the venue has changed to the Royal Bath & west Showground at Shepton Mallett last year.
This years special feature will be hosted by the Wells & District Motor Club who won last years "Best Club Stand Award". Our very own M.G. Car Club South West Centre will again be there to wave the Club flag, so why not call in on them to your way around the show - they would love to see you.
The show is open from 10.00am to 6.00pm. Admission prices are £6 for adults, £4 for senior citizens and accompanied children are free. Advance tickets with £1 discount are available on 0117 970 1370.

Back to the News content
---




Made in England