MGB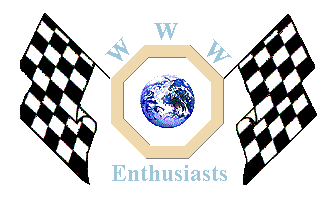 Click here to add your MG News.
---
Extract from February's MGCC publication - Safety Fast
MGB Newsletter
Vital Statistics of the Register

| | |
| --- | --- |
| Country | Number on Register |
| Australia | 57 |
| Austria | 11 |
| Belgium | 36 |
| Botswana | 2 |
| Brazil | 1 |
| Canada | 40 |
| Canaries | 2 |
| Denmark | 24 |
| Egypt | 1 |
| Eire | 13 |
| Falklands | 1 |
| France | 15 |
| Germany | 42 |
| Greece | 5 |
| Holland | 89 |
| Hong Kong | 9 |
| Hungary | 1 |
| Italy | 14 |
| Japan | 9 |
| Malaysia | 2 |
| Malta | 1 |
| New Zealand | 424 |
| Nigeria | 1 |
| Norway | 14 |
| Portugal | 15 |
| RSA | 194 |
| Saudi Arabia | 4 |
| Singapore | 1 |
| Spain | 12 |
| Sweden | 20 |
| Switzerland | 39 |
| USA | 314 |
| the former Yugoslavia | 1 |
| Zimbabwe | 2 |
| UK or unspecified | The Rest |

Chairman's Notes

Last week BBC2 screened "The Car's the Star - the MGB". I thought it fair and entertaining. It set me considering my M.G. and Comparing it with my other car which is a Saab 900. The M.G. represents 1966 and the Saab 1996; you may say as different as chalk from cheese. The B is simple and unsophisticated, the Saab the opposite. Had I still been working the Saab would have been expected to cover at least forty thousand miles annually. When I look back at 1996 I suppose my annual mileage was between ten and fifteen thousand, and that would have been a very comfortable distance in the B.
I look at life as lived in the '60's, and compare it with today's, lived at a frenetic pace in comparison, by the majority of folks. I sometimes ask myself, does it really represent progress, which the dictionary defines as "an advance to something better"
All this because the BBC used a few minutes of air time to provide classic car enthusiastics with a brief history of a splendid car!

The Real World.

I'm advised on good authority, that in the area encompassed by the M25 40% of petrol sold is still leaded, and the figure outside is 50%. I wonder how all the vehicle owners still using leaded fuel will manage when it is removed from sale, and what will the fuel companies offer to help?
Spectating at the R.A.C. Veteran Car Run The Herrings, that is, Mavis, Bill and Lego, went to see the start of '97 run from Hyde Park. We saw Ian Rendle in No 79, a 1901 Georges Richard Tonneau, safely off supported by Tender Crew John and Gill Watson. We brought an Official Souvenir Programme, and saw in the list of "Assisting Motor Clubs" - YES, MG Owners Club. I do hope that we can organise ourselves so that M.G. Car Club can also appear.

MGB Register Rebuild Seminar.

This annual event, held on Saturday November 8th last, in the Amey Theatre at Abingdon School had as its theme-MGB Transmission, from gearbox to the rear axle. The regulars returned, together with a suitable sprinkling of enthusiastic newcomers. It was good to see the Club's President Bill Wallis giving his support together with our good friend the MGB designer, Don Hayter.
There were B owners present who said - yes we come to learn, but above all we derive great enjoyment from hearing Danny Waters commentary whilst performing his usual sleight of hand miracles. Don Bishop's asides, including the highly technical rechristening of common workshop tools adds spice to the mixture.
The whole affair generates a reel feeling of the "Marque of Friendship" and on this occasion saw it actually finish on time. Those of us who cleared up, started our journey home in what can best be described as a very wet evening. There were powerful indications from the floor that members are looking forwards to another seminar next year.

M.G.s In Madeira.

The Herrings have recently returned from a spot of pre-winter sun in Mederia. I had hoped to renew acquaintance with a fine British Racing Green MGB GT owned along with a Mercedes Benz 300SL by the proprietor of the hotel in which we stayed the last time we visited Madeira. Sadly he had died and the cars were not to be seen. All was not lost, I did come across an MGA 1600MKll, the owners English, to say the least was nominal, but I was able to record the car for Andy Sargent's file. I can also confirm that there are two MGFs on the island.
MGB DRIVER Journal of the North American MGB Register.
Its good to see that in their Nov/Dec issue they have included copy written by Don Bishop and Geoff Allen. We might ask them to do the same for us?
David Askew - Safety fast! Scribe.
David, who had held the post for some long time has intimated that he wishes to resign. He has a new job, a new house, and a two year college course and as he says, something must give. We wish him well, and hope that we will see the Askew family on one of our B Register jaunts, sometime soon. Henry Cole, who has been deputising for David, will I'm sure continue to support us in his usual inimitable way.

ANNUAL GENERAL MEETING.
Called for Sunday March 1st next.
Venue-Kimber House.
Time-10.30 a.m.


We look forward to your support, and to receiving your suggestions as to events, and activities in which you would like to participate in the future-do come and speak up! In the meantime, keep the B wheels turning.
Bill Herring.
---
Newsletter Contributions
We hope that you enjoy the MGB Registers latest Newsletter. As promised, Pete Saunders and Tom Gilll introduce you to the Le Mans "experience" with an MGB, (or a tale of how charm will get you everywhere!).
We are looking forward to seeing you on the Cotswold Run on Sunday 5th April. At the time of writing the exact details were still being worked on but an SAE to our Chairman, Bill Herring, will provide the latest details together with an entry form (for Bill's address - see the advert in this Newspaper). Further details of the year's other Register events can found nearer the time in Henry Cole's monthly notes. We look forward to seeing you throughout the year.
This is your Newsletter and therefore we need you to send in any tips, anecdotes or any unusual modifications you may have carried out on your MGB. So if you have done something different with your MGB please let the rest of us know about it! Our next Newsleter will be published in May, so in the meantime, I look forward to hearing from you, My address is: 1, Musleigh Manor, Ware, Herts SG12 7AT.
Carole Donne.

Le Mans 1997 "The experience".
Within our little car club (LUNE & WYRE M.G.), we have enthusiasts of varying keenness about their cars and how and when they use them. We are mainly "Posers", in the nicest possible sense, who use their cars at every opportunity and include some who have not yet been to any car racing. This is not a bad thing as T.V. coverage is often better anyway - but on a downside, have missed "BEING THERE". This may be at club races at our local circuit (Oulton Park) or international rally's in the Lakeland forests.
So, when Tom Gill, who lives at Morecambe, said quietly to me one club night, "How about going to Le Mans?" I replied, "OK". But, how?, when?, with whom? and where to stay?"- No problem, he says. "I know a team who haven't missed for years and know the ropes"_ (More of this later!) So, full of brown ale and enthusiasm, my mind went into overdrive and agreed to be Navigator/Driver, (tea-maker and share petrol costs etc.) all of in about 5 mins.! - no dithering here!! (Must ok this with Yvonne!!).
In the cold light of dawn and the weeks prior to leaving, little problems appeared with alarming regularity, and if you haven't attempted this sort of thing before, it can only be too easy to say "sorry, can't go". But we wanted to go, so undaunted, we pressed on. (I almost forgot to tell Yvonne).
"The Organisers" - This was to be a team of about six cars and a Transit van. (for bulky items, spares, and room for a million bottles of beer etc. to bring home) This sounded ok, but where to sleep?. I last slept in a tent when they were round pointy things with wooden tent pegs, no ground sheets and primus stoves, which almost never worked. (Pete showing his age here). Tom assured me that we could do better. We would drive to Newhaven and have a B/B there, meet the others prior to the ferry sailing and travel together ..(Nice idea!)..(Still no tent!)..(This was plan F)..
In the end we borrowed a tent from Colin Sinclair with instructions in Chinese...SUPER!.
I must admit to some apprehension when we found out that the "organiser" hadn't actually got the tickets the week before we set sail, and was down to 3 cars and 2 motor bikes! (This happens when promises turn into requests for money!)
This sort of thing preys on your mind, as being a little bit organised myself, I like to have my ticket-, in my sweaty little hand at least 1 week prior to my holidays.
"Don't worry", said Tom. He even said this 2 days prior to setting off!.
WEDNESDAY, the appointed day for leaving, and Tom arrived in Blackpool at 8.30a.m. in his GT, rang my door bell and we proceeded to load up. It was pouring down at the time! Yvonne said it can only get better!! (if only she knew!). With a "Bon Voyage" ringing in our ears, we set off. By the time we had stopped for a driver change the sun was out. We had a nice pub lunch at Evesham and travelled on to Newhaven to the digs booked by Tom. These turned out to be "INTERESTING"... set in a 1950's time warp and equipped with the smallest hand basin in the world in our bedroom. We partook of our evening meal at the Badgers Rest (didn't see any) at Peacehaven, excellent value!. 370 miles covered.
THURSDAY. Breakfast at 6.00a.m. and off to the ferry to meet the "organiser", because, if you have been paying attention, we still had no ferry tickets!!!
We talked nicely to the Stena Rep. (twice), and he reluctantly agreed to let us onto the boat (we are all charm at heart) and issued tickets for us to get off as well. As the boat set sail we saw some people waving us off from the quayside so we politely waved back. (We later discovered that this had been the "organiser" who would then have another 6 hours to wait) Apparently, one car ran out of petrol on the M25 and the other "I know a short cut to Newhaven".
The trip takes about four and a half hours to Dieppe and we met some like-minded travellers who were in a Ranger Rover and travelling down, so we would tide together. No problems with driving as Pete the Francophile was in control on the French side as far as Bernay when we stopped for an apperitit. Our companions stayed for several more but we wanted to arrive before dark. We set off with Tom at the wheel (a new experience). It had started to rain and such was the downpour that the wipers and Tom could just about cope with it. 10 mins. later we were out of it and "le soleil brille". We soon arrived at the camp site at about 5 miles from Le Mans. As we did not have the tickets for here either, once again our charm was put to the test. (And once again it worked!). The kind gentlemen showed us where we could put up the tent. Then we had to find the campsite chief who, after our introductions said "You are not on my list and where are your tickets?". She was not convinced or amused when we told her that our tickets were still in Newhaven waiting for the ferry!. She finally relented and said that we could stop, as without us the total visitors number would not tally.
We then had tea at 8.00p.m. and found out that a bus would take us to the track at various times over the weekend. This confirmed what the "organiser" had told us, but by then we had decided not to relay on that side of things any more!. We decided to drive into Le Mans to find the track and layout etc. and to watch the right-time practice. Tom got hopelessly lost in Le Mans but finally made it by about 11.00p.m. This was a new experience as neither of us had seen 150 mph plus IN THE DARK. At the corners the brakes would light up inside the wheels and a spit of flames from the exhausts, even more from the Mazda and on the Porsches the turbo's glowed brightly under the car. Our overall favourite was the Panoz, which spat flame from both sides of the car as the big V8 protested. But the NOISE!... We christened it 'Thunder on Wheels", by far the noisiest car at the event and most memorable. The Lister Storm looked good, also the Vipers. We left the track at about 12.30a.m. returned to "chez nous" tired but elated.
FRIDAY. Up for breakfast, only to find that the "organiser" (who had arrived while we were watching practice), had not ordered any! So off to the village for a croissant or three. Tom, was dying for a chance to drive to Le Mans and try the circuit (poser that he is!) but first lets look at the pits. On the way, we brought some petrol and Tom shared a toilet call with the garage dog, he had no choice as the dog had previously eaten the bottom of the door.! At this amazing circuit, we brought souvenir tee shirts etc. and then went into the pit area where we saw all of the cars in a dismantled state, we thought we had arrived a week too soon! Engines were out, bodywork was being repaired and modified, suspensions were in individual pieces etc. etc. We also saw the tyre men judging with "rain" tyres and thought.. "WHAT IF"??.. Then it was time for a drive around the circuit on the famous Mulsanne and mingle with GT40s, Ferraris and a single Austin 7! A Lambourghini blasted past and woke us up. Lotus Sevens were everywhere! On the Mulsanne Straight is a bar that is popular with about 1 in 10 of the enthusiasts and this was still the case in 1997. With cars of every description passing to and fro until the Police decided to move the spectators from the sidelines....as our car was parked about half a mile away we were not involved.
The experience of watching and driving with thousands of British car enthusiasts in such a variety of cars from Bentleys to Auston Martins, Jags, Lambos and Ferraris and not forgetting M.G.s, which were well represented, was quite unforgettable. Oulton Park Classic Car Show will never seem the same after this!
A Transit van in black and white stripes full of "Lister Storm", The Toon Army and Newcastle United supporters rocked by to a cheer from the crowd amidst the procession of all known makes of sports cars .. What the "locals" make of the event I cannot say, but they seem to tolerate it with a wry smile on their faces. (and collect the francs!)
Back to the ranch for tea and a couple of drinks and then a walk to the village for another couple to end the day along with heavy rain. Tom said that it rained a bit during the night but I cannot confirm this. (T.G. I can !! Colin's tent is waterproof but not sound-proof !!).
SATURDAY. The big day. Up with the lark and a whistling kettle, then breakfast and the 10.00a.m. bus to town in a massive traffic jam, so our driver takes to the council estates and small side roads, which is a feat in itself in a 50 seater coach!
Once inside the circuit, we walked for a while to find a good vantage point just as the Historic Parade was in progress and at about 12.30p.m. camped at the "Esses" on a piece of damp grass and stood our ground until the race started at 4.00p.m. We faced the famous Dunlop Bridge with excellent viewing for the forthcoming event. We would have liked to have been at the Start/Finish line at 4.00P.M.. but it was more than full!!. Fifteen minutes to four and, as one, the whole area stood up, and about one minute later the cars streamed past on their warm-up lap. Quiet thenm until about one minute past four, when 48 cars streamed under the Dunlop Bridge in line astern, or as close as cars can be at least 3 abreast. The ground shock and left everyone open-mouthed and I heard someone say "Wow!, what a racket (or words to that effect). There followed a relative silence for about 4 minutes, which was to be the only quiet spell for the next 24 hr's!. After about an hour or so we moved to "Tertre Rouge" to watch the cars approach this corner prior to them setting off on the long Mulsanne Straight, where we had driven the previous day at 60 mph and tried to imagine doing the same road at 240 mph... never mind in the dark!!.
Back on the bus provided, (and this for me, made the whole of the camp-site organisation into the special event that it was.) On our return trip to the race later at 10.00p.m., we moved around the facilities and watched the antics of the fans and also some of the not so enthusiastic as many Brits were much the worse for drink. Out on the track, the racing went on with no diminishing of pace or noise, although both Lister's were out. One, very early on, as it had been hit from behind by another competitor!... T.G .. For me the night racing was the most memorable, the noise, brakes lighting up, the cars pressing on into the night. All 3 Panoz were still running at 1.00. a.m. when we left to go back to the campsite we became define Panoz fans, if only for the noise they made UNMISTAKABLE!! So we said "goodbye" to Saturday.
SUNDAY. After breakfast we collected the butties and went back to the race. To find no slacking of pace and fury of the speed, as at this time, 18hrs of racing, 20 cars had retired, some quietly with an electrical problem (like mine on New Year's day) and some in spectacular fashion with an engine blow -up at high speed and all the accompanying problems that this causes, e.g. oil and mechanical bits littering the track.
Cars were getting tired now, never mind drivers. How the mechanics coped we will never know.
At about 1.30 we moved slowly to the Start/Finish line in the Grandstand, as this is the only place to be at 4.00. on the Sunday at Le Mans! It turned out to be good decision as at 2.30/3.00. we couldn't move anyway!
30 mins. to go and a McLaren burst into flames on the Mulsanne Straight, driver ok .... Just as the Marshalls were putting this out a Porsche did the same thing.... no more extinguishers though! Tough!! 15 mins. to go and on the T.V screen, the Ferrari spun off and the whole of the Grandstand groaned and willed the driver back onto the track, can he get round 2 laps in the final lap? When the Ferrari howled past the pits the biggest cheer I have ever heard eupted from the whole Grandstand area (by the way the Porsches were winning by a mile).
This human noise eclipsed the mechanical when at 4.00p.m. the race ended. The atmosphere was amazing and people just couldn't move away until all the cars have driven off the track and announcements had been made. This year there was no rain, thank goodness. Eventually. back in the bus and off to the campsite for tea and a couple of drinks to unwind and come down from the high of the performance back at the track. Then a relatively early night, for me at least. That old insomniac T.G. watched the race highlights on Sky at the campsite.
MONDAY. Travelling on this day can be a little fraught on the roads of Northern France, between Le Mans and the ferry ports. For this reason, Tom and I decided to go and explore the countryside en route for Dieppe and away from the Fans travelling home. After packing the car and saying our "goodbyes", we travelled on D roads through small villages, stopping for a leisurely 2 hr lunch at Pacy. The countryside basked in strong, hot sunshine and Tom, being a newcomer to France, was very impressed with it all. Our planned overnight stop, Neufchatel, proved to be disappointing, so we travelled on to a small village called Meulers, saw a CHAMBRES D'H&OT sign outside a bungalow and were welcomed by a very charming lady to what turned out to be an excellent overnight stop of B/B and evening meal. We provided the entertainment!! My French is limited and Tom's is non-existent!!! Sleep came easy, (perhaps the 5 courses, Normandy cider, wine and Calvados had something to do with it!) Our evening meal had taken place during a torrential thunderstorm which flooded Rouen and stranded our Blackpool "organiser" and companions who missed the ferry again!!!.
TUESDAY. Breakfast at 8.00 and off to Dieppe to negotiate with Stenna (charm again) for a 3.45 sailing instead of the pre-arranged 11.45 (by "organiser") and then off to the supermarket for some "goodies" Tom doubted that a full trolley would actually fit into the GT but I assured him that we manage more than that in our Roadster so he was happy....ish!
(T.G. I had greatly underestimated Pete's appetite for French wine!)
The 4/5 hr. crossing was quieter than the outward journey. We left Newhaven at 7.30.p.m. with wipers on again and with stops and driver changes arrived back in Blackpool at 12.30 a.m., not bad for 320 miles and five and a half hrs. driving time in a 1975 MGB GT Jubilee model, (possibly the only one at Le Mans this year) and 1 pint of oil used plus 34 mpg.
We must go again sometime! YES PLEASE
Pete Sanders and Tom Gill.

Back to the News content
---




Made in England