Event Review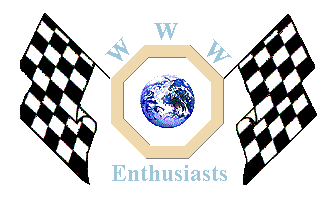 Click here to add your MG News.
---
Weald & Downland Open Air Museum Sunday 26th April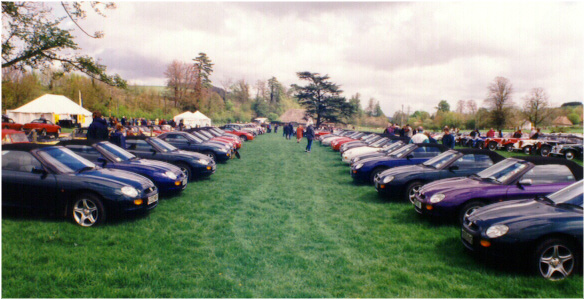 from the eyes of an MGF owner
A good turnout of MGF's on Sunday - about 28 in all. Plus a big gathering of the older MG's. Still don't know what half of the older MG's are called. I can distinguish between a B and a C, a midget and a Maestro, a Metro and a Montego, but all the really old stuff is beyond me. Nice to meet some new faces on the MGF front. Of course it was good also to see those familiar faces too. The F register gazebo nearly blew away at one point so we had to take it down! I couldn't display all the F register regalia properly as it was a bit too windy. But I did manage to sell quite a few regalia items from the boot of my F regardless. The F register grill badges being the most popular item followed by the F Car Club badge and there was a lot of interest in my custom painted 1:43 scale MGF models - especially the Abingdon Limited Edition version with personalized number plates (painted to order for only £15). The prototype MGF register mats were also on display for the first time and received a lot of interest - even from the B register regalia chap.
Only a brief 5 minute rain spell occurred, and the rest of the day was glorious - especially from about 3.00pm onwards. No Abingdon's turned up this time - there were three the previous weekend at Brooklands, but I did see my first F with a wooden steering wheel. The Open Air Museum was quite interesting too - a very pleasant location for an MG event. Animal lovers would have been enchanted by the shire horses, pigs, ducks, chickens. The new born lamb's looked so frail! And as for the mother pig which was suckling it's young - well it was quite the largest pig I have ever seen! It was huge!
The fields were a little bit damp so the Gymkhana had to be canceled. But I think most people enjoyed the day. Josey (J4 FMG) won the pride of ownership (again) - her Tahiti blue F was immaculate, as always. Saw an amusing F number plate - R 2ND F - good bit of lateral thinking there!
And to finish the day off I encountered a rare Volcano F following right behind me as I wended my way back towards Liphook. It's a shame he hadn't come to the event as he would have been the only Volcano F there. Thanks to the South East Centre and the Abingdon Works team for staging the event. Here's to another successful year of MG gatherings!
Roll on summer!
Martin Woods
4 MGF
MG Car Club MGF register (Regalia & Archivist)

Back to the News content
---




Made in England