MG Ownership Tales

Click here to add your MG News.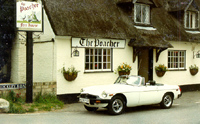 MG 18 years on
And this is how it all began
Before I bought my MG B in 1981, for around six months, I owned the very last Triumph Spitfire that was sold by the "Kleines Autohaus" in Bremen (colour: Malaga red, chassis number: FAD W2 AT 008098). I had a great deal of fun driving the roadster convertible. One weekend in November 1981, a two-year-old MG B was advertised for sale in the local newspaper "Weser Kurier". My interest was aroused by the advert. Exactly one week later, I had an accident with the Triumph Spitfire, which was written off because someone had disregarded the right of way. Reaching a quick decision, I grabbed the phone and was lucky. The white Leyland MG B, with the chassis number G-HN5-UL/497331-G was still available. That same afternoon, we went to see the car in Schierbrock, a small village next to Bremen. It had been registered as a business expense, and had "to go". For DM 11,500 (including hardtop) the owner, Doris Böhm handed me the keys with tears in her eyes. She'd become so accustomed to the British Roadster, and now had to change over to a VW Golf convertible.
Soon after, I joined the MG Drivers Club Deutschland e.V., even though I still hadn't met up with a single MG enthusiast in Bremen, with whom I could have discussed such topics as where to obtain spares or answers to technical questions. Weeks later I encountered another MG B that looked just like mine, on a supermarket parking lot in North Bremen. The car belonged to Günther Kühn.
When the rear brakes on my MG B began to leak one Friday afternoon, and the dealer that I contacted was unable to repair it over the weekend, I needed the assistance of Günther. We agreed to meet up on Saturday morning at Günther's place, who carried out the repair for me. At that time, I was very impressed by Günther taking some find sand from the yard, with which he cleaned the brake drum. Günther knew about other MG drivers in the vicinity and I met up with Joachim Wolters, who lived nearby and, at that time also owned a "rubber boat", i.e. a 1977 vintage, US version MG B. The thought came to mind to establish the MG-Stammtisch Bremen. This took place on 11.5.1983 at the "Meierei" in Bremen. Hartmut Hellmann advised me not to establish a registered association ("MG drivers are individualists") and to arrange the meetings on different days (generally the last day of the month).
In June, we were joined by Friedhelm Seifen, who owned a filling station with workshop in Bremen. He had just restored his MG B, vintage 1972, when I decided to do the same. I seem to remember that whilst the car was on the lifting platform, we had supported the gearbox with a pipe. When we had finished, Friedhelm briefly left the workshop, and I lowered the platform. For a fraction of a second, the MG B was supported only by the pipe, then it turned to one side and slipped over the lifting platform. I immediately stopped lowering and called desperately for Friedhelm, who saw what had happened, and subsequently calmly rectified the damage that had occurred.
In addition to numerous prizes, which Heike and I received at MG events at home and abroad, I am still particularly pleased by the 1st place in Group D (as a "rubber boat" in the MG B's group) of the technical concourse, awarded during the 3rd MG Sporting Weekend 1988 at the TT Circuit in Assen, Holland.
Photo 2: Participation in an orientation trip on 11.5.1996
The objective for my 50th birthday
On the 10th anniversary of the MG-Stammtisch Bremen, on 11.5.1993, I wrote in my diary that my objective for my 50th birthday was ... to have the MG J2 "on the road".
Peter Legenhausen had purchased the chassis and several cardboard boxes with parts of my MG J2 from Phillip White in Great Britain on 12.1.1985. In the same month, Friedhelm took over the chassis, which he subsequently sold on to Peter Isselmann in Bremen in 1985, from whom I bought it on 2.2.1986. Beforehand I had reached an agreement about it with Friedhelm. The most important statement for me was this: He who owns the original chassis, is the owner of the vehicle. My chassis was J2 2327. Now all that had to be done was to clarify the procurement of spares and new components from Great Britain.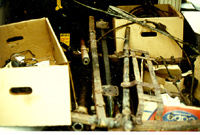 Photo 3: MG J2 parts on 2.2.1986
During a brief visit to London, I bought an original gearshift knob from Barry Walker. At that time it cost me DM 220.
In addition, after I had brought the chassis, I also wrote to Anders Ditlev Clausager, the librarian of British Heritage, who sent me photocopies of the correspondence between the first owner and The M.G. Car Company. This showed me that the factory in Abingdon had delivered the MG J2 on 22.10.1932 to its first owner Lieut. Dudley F. Chandler. In June 1962, the MG J2 was owned by M.E.D. Johns, Jarmine. Other owners included J.P. Foster, and Phillip T. White. In addition, the original colour was listed in the documents as: duo-green, i.e. Ulster green and Dublin green. I had the chassis registered in the Triple M Register of the MG Car Club, under Number 2510.
I initially removed all the attachments from the frame, and had it spray galvanized together with the axles, brake drums and other components. All the individual parts were then stored in a hangar, which Friedhelm had leased in the neighbourhood. He had purchased from Barry M. Bone in England, a complete MG J2 with the chassis number J2 3219.
Photo 4: The MG J2 frame (front) on 8.2.1986
In the summer of 1986, I bought a speedometer in Berlin for DM 350, which adorned the bookshelf in my office for many years.
Early in 1987, I bought from Wilfried Fricke four new external spoke rims.
Heike and I combined an official trip with my own car to Edinburgh in 1987, with the purchase of parts from Barry Walker, at that time still at 14 Albany Road, Chislehurst, Kent, from Brown & Gammon, and from Mike Dowley. I bought a switch (horn on and off-side headlamp control switch) from Christopher Callaghan from Faringdon in Oxfordshire, who I had met at the "Magic Midget" Pub in Abingdon.
In the spring of 1988, Carl Drolshagen visited the MG-Stammtisch Bremen. Carl himself was involved in assembling in Meyn, near Flensburg, a MG J2 with the chassis number J2 4362. He gave me as a present a starting handle that he himself had manufactured.
Since I didn't have an engine, I bought from Friedhelm a Ford engine, type E93A, as well as the gearbox with clutch. I had read an article in an English magazine from Phil Lomax, in which he wrote that a Ford engine was supposed to be a good alternative for a MG J2 engine. A similar opinion was made by Ron Embling in the American magazine "The Sacred Octagon".
At the end of May 1988, Heike and I drove to England for a week, to visit the MG Race Weekend in Silverstone. Naturally, we again bought parts for the MG J2. From Barry Walker we obtained a used steering column, dashboard, stub axles, instrument nearside cluster plate, PLC ignition light switch, oil pressure gauge and an unrestored ammeter. From Barry M Bone, we bought a restored pair of front shock absorbers and in Faringdon, from Chris Callaghan, a copied front apron and side valence. In Silverstone we met up with Mike Dowley who had bought for us front and rear brake cables, undertray and a 5" instrument bezel.
Immediately on my return from Great Britain, I sent the unrestored ammeter for restoration to Vintage Restorations. On July 2, 1997 (nine years later!), the finished instrument was returned to me (£81.31). Since I had purchased a finished ammeter in the meantime (1990), I sold this one to Marlis Seifen, who gave it to Friedhelm as a birthday present.
In December, I went to England for 2 days, together with Friedhelm Seifen, Wilfried Fricke and Carl Drolshagen. We drove to Mike Dowley and bought Andre Hartford rear shock absorbers and used brake drums. From Chris Callaghan I purchased a rebuilt propshaft tunnel and a fuel tank. On the second day, I bought additional parts from Barry Walker.
In 1989, after the chassis had been welded, sandblasted and primed, I arranged for a smithy to rivet the chassis ends.
One year later, all the MG J2 parts were moved by Friedhelm and myself from the hangar in Ritterhude to a barn in Holtum/Verden. Since the distance to Holtum is around 45 miles, we put the chassis into Friedhelm's garden shed, at the end of 1990. At last, I was again able to work on the chassis in the evening!
Early in 1991, I visited the London area for a day with my MG friends. From Barry Walker, I bought a used radiator shell for almost DM 1200. This was then restored by the summer of the following year by Hartmut Hellmann. The very good chromium plating cost an additional DM 342.
In May 1991, I received from Holden Vintage & Classic, a 4-way junction box, for £9.80, and in June, from Barry Walker, a coil, a cut-out fuse box assembly (type CJF2 controller) and a mirror for the dashboard.
Since the chassis had been virtually completed, on June 25, 1991, I ordered two new bodies of wood with aluminium panelling from John Beaven. One each for Friedhelm and myself. On January 21, 1992, I received a fax from Mr Beaven, informing me that the bodies were ready. Ten days later, Friedhelm, together with Lars, collected the bodies in Great Britain. The cost of each body was almost DM 3,000.-.
During 1991, Barry Walker supplied me with original brake cable support brackets, an old firewall mounted foot starter switch, original petrolift, used brakes and new wiper arms.
Friedhelm was able to obtain a long 12-Volt battery from HAGEN (57211) for DM 337. This type of battery was used in Clark forklifts and in agricultural tractors from Skoda. The current designation for a similar battery is 57016.
Things progressed apace during the following year (1992), with further parts being purchased from Barry Walker, such as: tank rubber kit, exhaust, wire mesh radiator grille, MG badge for radiator mask, radiator cap, water temperature gauge (silver from Jaeger).
In the summer of 1992, Heike and I visited Donington with our MG B, and despite numerous telephone calls by Ray Tutt, MG Classics, since 1992 at 14 Main Street, Coveney, near Ely, Cambridgeshire CB6 2DJ, and a visit that he arranged to George Bunyan, Red Croft, Mattishall Road, Dereham, NR20 3BT, we had still failed to find a radiator.
Nevertheless, during the Autojumble at Beaulieu, Barry Walker had obtained an old radiator (Morris Motors, 26580011) for DM 762, which Friedhelm brought back for me.
I sent the brake shoes to JURID for lining with asbestos-free brake linings (Quality 111).
On January 15, 1994, I took the chassis to Dieter Weiss and Wolfgang Schneider in Kohlenstraße.
Over a year later, on March 30, 1995, the chassis was collected from the workshop, and Wolfgang Schneider began to overhaul the gearbox. I purchased tyres and inner tubes and had the rims painted.
In the summer of 1995, I purchased for DM 500 an additional Ford engine from Manfred Klempert in Wittlingen. At the time, the engine was running in the MG J2 of Peter Legenhausen. He had sold it to Bodo Jürgens, who had passed it on in turn to Manfred.
Since the trading situation of Weiss and Schneider was not secure, I moved my chassis to a garage belonging to my in-laws.
MG F
As far as I was concerned, the situation in 1994 had changed, so that I spent many days working in Hamburg, which meant that I frequently came home late in the evening. Consequently, by the time the weekends came around I was often totally exhausted. On March 2, 1996, the new MG F was presented in Bremen. I was immediately attracted by the new car, and was willing to exchange my MG J2 chassis and the MG B for a MG F. However, I hadn't reckoned with the objections raised by Heike. This ended, with her offering me her help in completing the MG J2.
Ludo Bruynkens
In early March 1996, I noticed in the April edition of the English magazine "Classic & Sportscar" an advert from Ludo Bruynkens from Antwerp. His advert listed the sale and restoration of Triple M vehicles (triple M means Midget, Magna, Magnette). Following several telephone calls with Ludo and discussions with Friedhelm, I arranged to meet Ludo on April 9, 1996, at the Bremen-Vegesack ferry. As arranged, he was there on time at 6 p.m. and we drove off to inspect my chassis. After prolonged discussions about the additional work required on my MG J2, Ludo loaded the chassis, body and all the other bits and pieces onto his trailer. We agreed, that I could terminate completion of the MG J2 at any time. In addition, Ludo recommended that I use a new MG J2 engine. He himself, has engine blocks manufactured with an original MG water pump.
Ten weeks later, together with Heike, I drove to Ludo, at Oranjestraat 47-49, in 2060 Antwerp, Belgium. I was to drive this 300-mile route frequently in the months to come.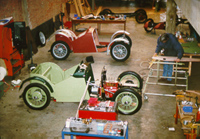 Photo 5: Old-timer workshop of Ludo Bruynkens
Ludo has a Suzuki agency with workshop and, on the other side of the road, his old-timer workshop. Before we drove back to Bremen, we strolled briefly through the beautiful old town of Antwerp.
Ludo had sent us two admission tickets for the 20th Antwerp Classic Salon 1997 at the Bouwecentrum Antwerp, since our chassis was being displayed there together with a "barn found" MG J2 and the restored MG J2 belonging to a Frenchman.
Subsequently, I invited Heike for a coffee at the market place in Brussels (some 30 miles distant). We sought and even found the renowned "Männeken Piss".
Since Ludo had started to build the MG J2 engine for me, I sold both the Ford engines to Manfred Lambeck in Pulheim, who collected them in Bremen.
At the end of April 1997, together with Heike, I initially drove to Anglo Parts in Mechelen and subsequently to Ludo. He proudly showed us the new MG J2 engine. On the way back to Bremen, we stopped off in Venlo and bought some cheese.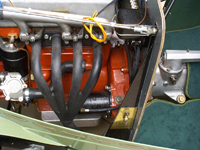 Photo 6: Self-made manifold because of the fitted water pump on 01.08.1997
In June 1997, I used my Miles & More account with Lufthansa to fly via Frankfurt to Brussels, where I was collected by Ludo. After a brief stop at the hotel near the airport, we drove directly to his workshop. He now additionally employs Wim as a mechanic. In the afternoon, Ludo drove my MG J2 for the very first time ("maiden trip") on the Oranjestraat. Everything sounded great. This is the first complete MG J2 engine, that has been built in accordance with Ludo's design.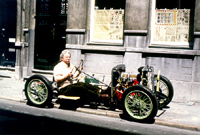 Photo 7: First trial run in Oranjestraat
Following a tour of Antwerp, we both went for dinner to the Restaurant De Valck, on the market place in Antwerp. I was particularly impressed by a completely new double-decker coach, drawn by two horses, that is used to take tourists around Antwerp.
In the evening, we saw the end of the 250-mile Old-timer Rally Antwerp-Liege-Antwerp, before Ludo took me back to my hotel in Brussels.
Following my return on the next day, we received a visit from Alwin & Renate Falldorf from Schwarme, together with their three children, Leandra, Konrad and Phillip. First of all, I showed them the MG B. Renate was very impressed by the car, and wanted to buy it for herself.
On June 13, 1997, Friday the Thirteenth! our answerphone had recorded a call from Renate Falldorf: We want to buy the MG B ! All I needed to do beforehand was to take the car to the TÜV for its biennial road worthiness inspection. When Alwin and Renate collected the MG B on June 19, 1997, Heike stood in front of the open garage, in "mourning" because of the sale. During the 16 years, we had had many fantastic experiences with our MG B.
At the request of Ludo, I bought a distributor (Bosch 0231 178 009-740) for a VW Type 1 tuned engine for the USA, about 1973), since it was less expensive in Germany.
A few days later, I received from Ludo a letter with a leather sample for the seats (apple green).
On August 1, 1997, together with Friedhelm, I drove to Ludo in Antwerp. Ludo had arranged for the production of a new body (steel panelled) and all other metal components for my MG J2 at S. J. Gilbert.
Calls followed from Ludo, in which he informed me that the body was firmly fitted on the chassis, that the bonnet fitted like a glove, that he was working on the mudguards, that he had obtained a new windscreen from England and that he was working on the interior.
Towards the end of November 1997, I drove on my own to Ludo. The bonnet and mudguards were at the paintshop. The wooden components for the interior had all been completed and the seats were in production. At the time he had considerable problems with fitting the windscreen frame supplied by Sports & Vintage (Mike Dowley) on the body. It had a clearance in excess of 25 mm. Mike Dowley had recommended the insertion of a thicker piece of rubber!
One week later, Ludo informed me by phone, that he had used an old screen frame and old windscreen side supports, which fitted beautifully! In the following week, the parts were to be sent off for chrome-plating. The new windscreen frame was returned to Sports & Vintage.
On Christmas Eve 1997, Ludo called at 6 p.m., to say that the seat cushions were ready, and to wish us a Happy Christmas.
Final stage 1998
On 2.2.1998, I again drove on my own to Ludo. All the metal parts had been painted. The body and cycle wings were fitted. The internal wooden components were being made. The bench seat was ready. There were difficulties with the cylinder head. The valve guides were not properly tight and they were surrounded by burrs! Ludo will fit a used head! Because of the snow on the road after I had passed Münster, the return journey from Antwerp to Bremen took seven hours this time, instead of four!
Eight weeks later, Heike accompanied me to Antwerp. The MG J2 of Michael dal Grande was in the Suzuki showroom. He wanted to have various items on his car restored by Ludo. On our MG J2, the mudguards, the tank, the door locks and the rear lights had been fitted. The interior trim of the door was finished. The same applied for the electrical wiring, a self-made, cable harness that fitted exactly. Serge, Ludo's son, had brought along his daughter Maxim (almost 2 years old) to the workshop.
On the way home, unnoticed by us, we drove through a speed trap on Rijksweg A67, at 101 mph where only 75 mph is permitted. The fine of 490 Guilders arrived some eight months later.
We then paid a visit to the interesting Automuseum Bergeyk in Holland. Several MG's were on display, that were also for sale.
In April, I received a call from Michael dal Grande, informing me that Ludo was in hospital with a pelvic fracture. He had fallen from a horse.
Four weeks later, Ludo called and informed me that he was repeatedly having to remachine supplied parts, including the new windscreen, so that it would fit in the frame. The electrical work had been completed.
At the end of May, I met up with Michael and Uschi dal Grande in Düsseldorf, from where we drove together to Ludo in Antwerp. My MG J2 stood in the Suzuki showroom, and was almost complete. The windscreen frame fitted magnificently. The new windscreen wiper motor from England was faulty, the carpeting was finished, the seats were fitted, and the new petrol tank leaked!
At the end of June, Ludo called me: He had been to the MG Racing Weekend of the MG Car Club in Silverstone, where he had met up with my "small fat friend" (he meant Herbert Pantenburg) and the "youngster" (he meant Lars Seifen). He had also purchased all the missing parts, such as the clock, top with linkage and other parts. Whilst he was in England, Ludo had also sold some brake drums and other parts that he had made himself. The tank on the MG J2 was now sealed. He was now running the engine "a little" every day.
At last it's arrived, the MG J2
On September 5, 1998, the big day arrived. At 3.30 p.m., I collected Ludo and Vivien Bruynkens in Lemwerder from the ferry in the pouring rain. They had loaded our MG J2 onto a trailer, and had then covered it up so as to protect it from the elements. After Ludo had driven the MG through our not quite completed driveway into the new garage, we opened a bottle of champagne and drank a toast to celebrate after we had poured some of it over the front apron.
The following morning, we strolled through the centre of Bremen with Ludo and Vivien. We showed them the sights of Bremen: The market place, Sögestraße, Böttcherstraße, Schnoor. In the "Schüttinger", we partook of the house-brewed beer, before we drove to the "Ritterhuder Schleuse", the restaurant in which the MG-Stammtisch Bremen holds its monthly meetings.
In the afternoon, after Ludo and Vivien had started their return journey to Antwerp; I sat down straight away, and using self-made cards wrote to inform our friends from the MG-Stammtisch Bremen that we were now the proud owners of a MG J2 ("At last it's arrived, the MG J2").
The first trip with the new MG J2 took place on September 26, 1998, with red Old-timer number plates. With some of my friends from the MG-Stammtisch Bremen, we started from the "Ritterhuder Schleuse" to Basdahl.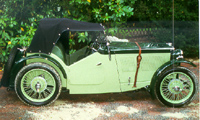 Photo 8: Our MG J2 on 5.9.1998
Heike and I turned off towards Bremerhaven. It was quite tiring and unaccustomed. Driving with the steering wheel on the right-hand side and having to double de-clutch to change gear. In addition, I didn't want to drive faster than 35 mph.
On 1.10.1998, the vehicle was presented to the TÜV in accordance with §21. On the next day, I drove to the registration authority, to collect a number plate. I was given HB-J 327. The examiner for the insurance company assessed the MG J2 as being in A1 condition.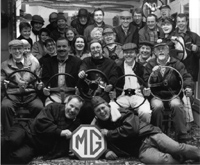 Photo 9: 10 years MG-Stammtisch Bremen on 11.5.1993
Everything came to an end on the first weekend in November: The MG-Stammtisch Bremen had issued an invitation for a house warming party, to be held at our house in the morning. For many (23 adults and 3 children) it was an ideal opportunity to view the MG J2 and also our new home.
Heike and I are already looking forward to the MG season 1999. We will probably take part in many events. Even so, future trips need to be far more carefully planned than in the past. For example, due to the lack of space, the amount of luggage will have to be considerably restricted.
Addresses:

Lieut. Dudley F. Chandler, 7 Birch Grove, Lee, London SE12
Johns, Jarmine, South Harting, near Petersfield, Hampshire
Foster, Ringwood, Dorset
Phillip T. White, 30 Glebelands, Merriott, Crewkerne, Somerset
Brown & Gammon, r/o 18 High Street, Baldock, Hertfordshire
Mike Dowley of Sports & Vintage Motor Ltd., Shrewsbury
Vintage Restorations, The Old Bakery, Windmill Street, Tunbridge Wells, Kent TN2 4UU
John Beaven, Westbury House, Ross-on-Wye, Herefordshire
Gilbert, 11 Pyrcroft Lane, Weybridge, Surrey KT13 9XP

Heike & Klaus Falldorf
Käthe-Kollwitz-Str. 34 C
D-28717 Bremen
Germany

Translation: Geoffrey Pearl
Christchurch, England

Photographs 2 + 9: Peter Jenniches
Weißdornpfad 21
D-28355 Bremen
Germany
---




Made in England