MG Drivers Club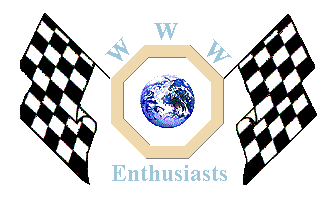 Click here to add your MG News.
---
Blue Oval Over The Heritage Centre
With all of the back and forth over the new BMW sale of Rover Group not much has been said till now about the future of the Heritage Motor Centre and its world famous collection of vehicles and archives. According to "Classic & Sports Car" magazine, in its May issue, Ford will be the new nominal custodian of the British Motor Industry Heritage Centre. A Ford insider said, "When we stated out intent to buy land Rover, we had no idea a museum came with it. But, if it does, it will be well cared for and Ford would prove a worthy custodian".

The Heritage Motor Centre is part of the 1,000 acre plot of land that also includes the Gaydon Advanced Engineering Centre and Rover's Testing Facilities that Ford badly wants. Ford recently closed its small Ford Heritage Centre at its Dagenham factory, east of London, which housed their collection of 84 historic British Ford vehicles. Dagenham was Ford's first factory in the UK, built on a site personally selected by Henry Ford, Sr. back in the 1920's and opened in 1931. While Ford had previously said it will build a new "visitors' centre" at Dagenham Ford Europe announced, in May, that the Dagenham plant's car production activity would cease in the spring of 2002 with only diesel engine production remaining. This could easily lead to a blending of historical British Ford vehicles and archives with those already in the Heritage collection.

Fred Coultas, Manager of British Motor Heritage, has delayed his retirement to oversee the turbulant passage of Heritage to new custodianship. Coultas has stated he is "upbeat" and "confident" about the future. Nearly all of the vehicles and archives in the Heritage collection are owned by the British Motor Industry Heritage Trust (a charity under British law) or private individuals NOT by Rover Group or BMW Mobile Tradition. Its the grounds and building that would technically pass to Ford ownership. Negotiations are now ongoing to safeguard the future of the Heritage Centre as ab independent trust with widespread financial backing.

In another bit of Heritage Centre news Anders Ditlev Clausager, Heritage Archivist since 1979 and author of "Original MG-T series", "Original MGA", "Origianl MGB", "MG Saloon Cars", co-author of the award winning "Britain's Motor Industry-The First 100 Years", and the man who signed the Heritage Production Trace Certificate for your MG, has left to become Chief Archivist of the Jaguar/Damlier Heritage Trust in Coventary effective June 1st.

The $3 billion dollar deal for the Land Rover's Solihul factory, the Engineering Centre, the Test Centre and the Heritage Motor Centre is due to be finalized on June 30th, following Ford's extensive examination of the Land rover operation during the "due diligence" phase of the negotiations with BMW. Ford failed to do a "due diligence" examination of Jaguar in the late '80's and wound up paying far too much upfront and then having to spend additional millions to correct many problems in the Jaguar production operation.

Other articles from this issue: MG Drivers Club, serving all North American MG Drivers.

Back to the News content
---




Made in England