Le Mans 16/17 June 2001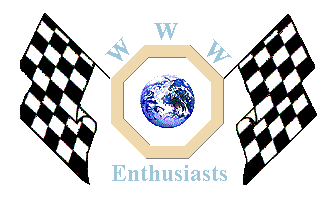 Click here to add your MG News.
---
15th June 2001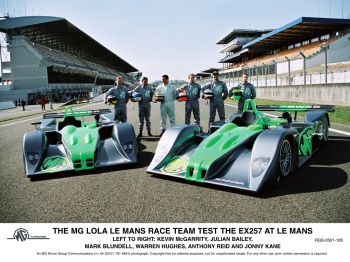 MG SPORT & RACING
LE MANS 2001 ­ SECOND QUALIFYING PRACTICE SESSION
LMP 675 Class
MG Lola EX257
Car 34
1st
3:40.243
MG Lola EX257
Car 33
2nd
3:42.476
Car 34
Drivers: Anthony Reid, Warren Hughes, Jonny Kane
Anthony Reid: "The fact that we can turn around these sort of times in the dark means that the car is very good. I'm doing that without taking any big risks. The car is just great to drive which is a credit to the whole team. There is so much more potential to come."
"I've driven a lot of different sports cars over the years but unquestionably this MG Lola is absolutely the best sports car I have ever driven. It changes speed very quickly, brakes incredibly late and accelerates so fast. It's got a lot of grip and is great fun to drive."
"When I first raced here in 1990 it was Tiff Needell who was like my father figure and showed me the ropes. There is a lot of useful information that someone like myself can pass down to the younger guys ­ but both my team mates Warren (Hughes) and Jonny (Kane) are very capable drivers - their records speak for themselves. To win Le Mans you don't only have to look at endurance but you have to be very fast."
Car 33
Drivers: Mark Blundell, Julian Bailey, Kevin McGarrity
Julian Bailey: "The car was going really well and the engine was fantastic. A warning light came on and because it was our race engine we decided to stop rather than risk damaging it. It doesn't appear to be anything more than an oil leak. Because it's such a long lap I didn't want to lose any more oil so I pulled over and waited for the end of the session. Now we are investigating the oil leak."
Frank Dernie, chief engineer, Lola Cars International: "We put a fresh engine into car 33 planning for the race and unfortunately got an oil leak which we don't know the reason for yet. We had a plan to qualify all drivers in car 34 in the dark and it went very well, exactly according to plan.
See also First Practice results
Issued by MG Rover Group Communications

More on X-Power

Back to the News content
---




Made in England