MG Rover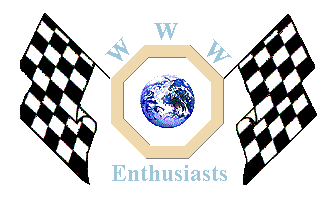 Click here to add your MG News.
---
11th July 2001

MG ROVER GROUP ON TRACK TO BREAK EVEN IN 2002
Today MG Rover Group announced results for the 8 month period ended 31 December 2000. The main highlights are as follows:
| | |
| --- | --- |
| Turnover | £961M |
| Loss before exceptional items and tax | £(254)M |
| Net cash | £329M |
| Retail Sales | 111,800 |
The loss of £(254)M was less than half the operating loss incurred in the full year 1999 (c£(780)M). This represents a significant improvement in the underlying business performance. The overall year end cash position of £329M was ahead of the business plan and included the £200M long term loan from BMW. The achievement of 111,800 retail sales was ahead of the business plan by 900 units. Furthermore the level of sales in the most profitable markets and customer channels was higher than planned. A summary of other achievements to date and an outlook statement for 2001 are attached.
Kevin Howe, Chief Executive said: "Our 2000 performance was better than our business plan in all respects and represents a major step towards our target of overall business profitability. During the year we have made progress in many areas. We reduced by more than half the operating loss of the business, consolidated our production on the Longbridge site, entered new overseas markets and introduced five new models to our existing MG and Rover product portfolio."
Issued by MG Rover Group Communications and Public Affairs
SUMMARY OF ACHIEVEMENTS 2000
By August 2000 we had consolidated the separate Rover 25 and 45 production lines to accommodate the facility transfer of the Rover 75.
The Rover 75 production facilities were relocated from Oxford to Longbridge in just 12 weeks. This major engineering task was completed successfully by early October, resulting in improved production rates and vehicles being built to better quality standards than those previously achieved at Oxford.
Two internationally acclaimed engineering and design directors have been recruited to lead the product assault. The benefit of their knowledge and expertise has already been felt, in particular in the creation of our new MG range of vehicles.
Over £100M was invested in the five new models, the Rover 75 Tourer, MG ZR, MG ZS, MG ZT and MG ZT-T, which are being added to the existing product portfolio.
New national sales companies have been established in the major European markets and new overseas markets have been entered with the appointment of new importers in Norway, Sweden and Australia.
2001
In April First National Motor Finance (part of Abbey National plc) were appointed to provide dealer and retail financing packages in the UK market. Similar arrangements have been put in place with other financial institutions in mainland Europe.
In May we resolved the outstanding issues with BMW and settled the completion accounts balance sheet. This resulted in MG Rover receiving £65M in cash plus the Longbridge Powertrain business.
In June we announced that we had reached agreement with Qvale to acquire its sport car business, which will enable us to introduce a new premium end MG Coupe and Roadster product in 2002. This flagship model will both enhance the MG brand and complete our current offering of MG saloons and sports cars.
We are in the process of taking full ownership of our Parts business. In January we announced a 10-year agreement with Cat Logistics, one of the world's leading companies in this field, to manage our logistics and distribution activities.
Over the past year we have been actively developing the Longbridge site to transform it from a manufacturing unit to an International Headquarters. The establishment of an on-site test and analysis facility, research and development areas, a sales and marketing centre and visitors reception and showroom are all near completion. With the recent acquisition of the Powertrain business we now have the opportunity to finalise a long-term plan for the total site, bringing with it improved efficiency and workflow.
Outlook for 2001
We are currently working to a calendarised operational budget for the year 2001 which, when achieved, will deliver another major step towards our objective of having a profitable business in the year 2002. In financial terms we plan to reduce our annual loss for 2001 to significantly below the £(254)M loss figure we have reported today.
For this present year, some of our major business goals include:
An annual sales volume of over 180,000 cars supported by the sales launch of our MG range of models, the ZR, the ZS and the ZT, the launch of the Rover 75 Tourer, and for those who want the best of both worlds the launch of the MG Sportswagon - the ZT-T.
The expansion of sales into new importer markets in Argentina, South Africa, New Zealand, Mexico and Switzerland.
A major re-entry into motorsport. Two cars were entered in the Le Mans 24-Hour Race last month. In terms of both speed and endurance, their performance exceeded all expectations, given the very short development period. We have also announced our future participation in Rallying and Touring Car events.
In the near future we will determine and announce which of the routes we will take to deliver our new medium car scheduled to go into production in 2004.
MG Rover Group Ltd, International House, Bickenhill Lane, Birmingham, B37 7HQ, England.
Telephone +44 121 781 6491 Fax +44 121 781 6498

More on X-Power

Back to the News content
---




Made in England