FINANCE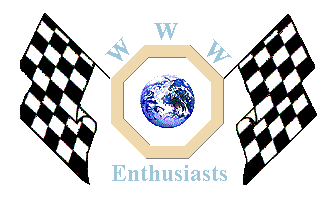 Click here to add your MG News.
---
13th November 2001

MG ROVER TAKES CONTROL OF RESIDUAL VALUES THROUGH ACQUISITION OF ROVER FINANCIAL SERVICES FROM BMW
MG Rover has re connected with an historic base of 58,000 customers, through their retail finance contracts, and taken steps to maximise the future residual values of Rover, MG and Mini vehicles leased under BMW ownership.
The acquisition of Rover Financial Services from BMW has been made through MGR Capital, a newly formed joint venture between HBOS and the Phoenix Partnership. It has bought the customer contract portfolio for a total consideration of £340 million. MGR Capital will manage the financing arrangements relating to the portfolio, and with MG Rover Group, the eventual disposal of vehicles at the end of their finance leases.
This represents a further consolidation of MG Rover's activities.
Kevin Howe, Chief Executive of MG Rover said: "This is an important step for the business to take. It puts us in more control of the second hand value of MG and Rover cars, which is a significant benefit to our business and our customers. It also creates many new marketing opportunities for the future."
Rover Financial Services, under BMW ownership, had been the finance provider for Rover, Mini and Land Rover customers since 1998. Ford acquired the Land Rover assets in a separate transaction in October 2001.
Stuart Middleton, Senior Director, Product and Market Development, HBOS said: "We are very pleased to be working with MG Rover Group. Its extensive knowledge of MG and Rover motor cars and the automotive market place will benefit both MG Rover's business and ours."
Notes
Rover Financial Services (GB) Limited ("RFS") provided finance for customers buying MG, Rover and Mini vehicles between May 1998 and March 2001. Its portfolio of customer retail finance contracts includes 58,000 MG, Rover and Mini vehicles.
MGR Capital Limited ("MGR Capital"), a joint venture between HBOS and the Phoenix Partnership, acquired the customer retail finance contracts from RFS. The Phoenix Partnership consists of the directors of MG Rover. The joint venture benefits from HBOS' financial services expertise and the Phoenix Partnership's knowledge of the automotive market and the MG and Rover product portfolio.
MG Rover Group Limited, based in Longbridge, designs and manufactures motor cars under the MG and Rover brands. Its product portfolio includes the Rover 25, Rover 45, Rover 75 and the MGF Roadster. Earlier this year its product offering was expanded by the launch of the Rover 75 Tourer and the MG sports saloon range – the MGZR, MGZS, MGZT and the MGZT-T sports wagon.
Issued by MG Rover Group Communications

Back to the News content
---




Made in England