Alliance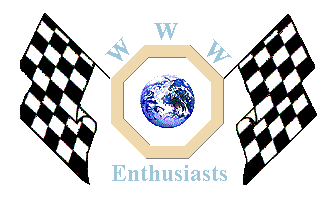 Click here to add your MG News.
---
20th December 2001

MG Rover Holdings and China Brilliance Holdings discuss major alliance
MG Rover and China Brilliance Holdings Co. Ltd (CBH), part of the Brilliance Group, are in discussions relating to the formation of a wide-ranging strategic alliance and co-operation agreement.

The scope of the proposed agreement does not involve a cross-equity shareholding by the parties. The scale of the proposed technical and commercial collaboration, however, includes the following areas:
The formation of a ground-breaking co-operative arrangement for the joint development of new models, for the mutual benefit of both companies.
The manufacture of a range of vehicles in the UK and China (the world's fastest growing automotive market).
The establishment of a joint engine strategy, which will see both companies use each others' engines.
The establishment of a common component supplier base to maximise economies of scale.
The establishment of a joint research and development centre.
The proposed alliance represents an exclusive arrangement of this nature for both parties in the UK and China. Several meetings have taken place but as yet no formal decisions have been taken. Further announcements will be made in due course.
For more information please contact:
Stewart McKee
Group PR Director, MG Rover
00 44 (0) 77 64 47 23 20
Dr. Brian X. Sun
Executive Director and Vice President
China Brilliance Holdings Co. Ltd
00 86 21 63 37 28 88
Notes
Brilliance Group, headed by Chairman and CEO Dr. Yang Rong, has controlling interests in several companies listed in Shanghai, Hong Kong and New York and unlisted entities that manufacture automobiles and components in China. The Group is the largest producer of minibuses in China and plans to launch sedans and other products into the Chinese market in 2002. The Group's year 2000 revenue was approximately 20 billion RMB (US$ 2.5 billion).
China Brilliance Holdings Co Ltd (CBH) is a subsidiary of the Group. The shareholders of CBH include the China Development Research Foundation (CDRF) and Ningbo Brilliance Investment Co Ltd. CDRF is an entity under the direct control of the Development Research Centre, the State Council, P.R.C., the think tank of the Chinese government, whose purpose is to provide funds to the P.R.C. for government policy consulting and research. Dr. Yang Rong serves as the Vice-President of CDRF. Ningbo Brilliance is a private company owned by Brilliance.
Within the CBH group are Shanghai Brilliance Automotive Holdings Co Ltd and Shenyang Brilliance Automotive Company Ltd, both listed on the Shanghai Stock Exchange, and China Aerospace Brilliance Automotive Co Ltd.
Shenyang Brilliance Auto and Brilliance China Automotive Holdings Co Ltd (CBA) - China's first company listed on the New York Stock Exchange (9 October 1992) - jointly own Shenyang Jinbei Passenger Vehicle Manufacturing Co Ltd, which manufactures the Jinbei Toyota Hiace minibus and Zhonghua Sedan. Dr. Yang Rong serves as the Chairman and CEO of CBA, as well as the Chairman of Shenyang Automotive.
In addition, Shenyang Brilliance Auto also holds an equity interest in Jinbei GM Automotive Company Ltd, a joint venture company with General Motors of the United States, as well as Shenyang Jinbei Johnson Controls Automotive Interiors Co Ltd, a joint venture with Johnson Controls. Currently, Shenyang Brilliance Auto is negotiating with BMW of Germany in connection with the joint venture production of BMW cars in China.
Under the flag of Aerospace Brilliance are Sanjiang Renault Automotive Co Ltd, a joint venture with Renault of France, as well as Shenyang Aerospace Mitsubishi Motors Engine Manufacturing Co Ltd, a joint venture with Mitsubishi of Japan.
CBA and Aerospace Brilliance jointly own Shenyang Xinguang Automobile Engine Co Ltd. CBA and Shanghai Brilliance Auto jointly own Mianyang Xingchen Engine Co, Ltd. Both engine companies make one of China's most advanced gasoline engines for light duty vehicles.

More on X-Power

Back to the News content
---




Made in England